Your database is your business. It is important to build daily habits and to be very purposeful with how you communicate to both leads and contacts. Leads are people you have minimal contact information for. Communication is one-way, offer-based and focused on identifying their motivation. Contacts are people you have implied or explicit permission to have an ongoing connection with. It's focused on getting a response and beginning a relationship.
Command Contacts enables you to organize and keep track of all of your contacts and leads, with the most customization and flexibility as possible. We then sync all of these contacts and leads across all Keller Cloud applications, to make everything seamless.

To access and get a rundown of the Contacts app:

1. Log in to http://agent.kw.com with your Keller Williams login credentials.

2. Click the Contacts icon,

, on the left side of the page, to access your contact list.

Navigation


Check the box next to any contact or set of contacts to use the Bulk Actions ​drop-down. Once at least one box is checked, you will see the bulk action options appear above the First and Last name fields. These features include the ability to bulk add notes/activities, send text messages (if you have a Twilio account) in bulk, add tags, mark/unmark as a lead, bulk add to SmartPlans, export in a more purposeful way, and much more.


When you want to Manage or Edit a Contact, find and select their name on your contact list.

Leads will show with this symbol,

, next to their name, in your contact database.

Use Filters to organize your contact list to fit your business. Use filters to switch between viewing All Contacts or Leads Only in your database. By segmenting leads and contacts, KW agents can now better organize and nurture their database from lead to close. Leads can be owned and assigned to help structure team databases, and once engagement occurs, leads can be switched to be contacts and worked in a more purposeful way.

When you select a set of filters, save the filter grouping as a Smart View. You can set an unlimited amount of different SmartViews to easily access, as you manage your database and build daily habits.

Import your contacts, using the Command Contact Import Template.

Add a New Contact or Lead to your Command contact list.

Click the three dots and you will see options to export your leads/contacts and also export mailing labels for those leads/contacts.

Click Customize Columns, at the top right of your contact list, to customize the columns that appear in your contact list. Just deselect the checkbox for any column you don't need to see when looking at your list.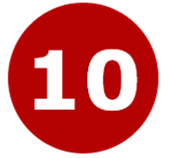 Switch between the, mobile friendly, Card View and the, versatile, List View to find the best way to visualize your contact list.

You can change the amount of contacts displayed on a page by clicking Show and selecting the amount of contacts you want displayed from the drop-down.