Campaigns is your digital marketing expert in a box. It is a tool that streamlines ad creation and syndication across multiple channels, both print and digital. The ad campaign creation tool makes it easy to create and activate best-in-class ads all from one central hub. In the future, Kelle will be able to suggest the optimal ad strategy based on your specific context, your goals, and your listing — something only we can do with Keller-scale data.

Access

1. Log in to http://agent.kw.com with your Keller Williams credentials.

2. Click the Campaigns icon,
, on the left sidebar.


Navigation
 

 

Whether you are creating a social media post or ad, you must connect your social media accounts before you can start using the social media portion of Campaigns. To learn how to connect your applications to Command, click here.

 

 Click your name to access Command Settings, where you can connect your outside applications to Keller Cloud.

 Click Create New to create a social media ad, social media post, direct mail ad, or marketing email.

Payment Methods is where you add a credit card, manage your payments, and view your remaining credit.
Click here

to learn about how to use the "Payment Profile" page.
 

 

You must add your credit card to your Payment Profile before you create a social media marketing campaign.

 

 The Paid Campaigns tab shows all of your active, draft, or past social ad campaigns through Campaigns. The default is a view of all your campaigns. If you have not created any campaigns, this section will be blank.
Click here

to learn how to track your results using the analytics listed above the "My Marketing Campaigns" table.

 The Emails tab shows all of your mailed, draft, or archived email campaigns.
To learn how to create an email campaign,

click here

.

 The Direct Mail tab shows your mailed, draft, or archived direct mail campaigns.
To learn how to create a campaign with direct mailers, 

click here

.

 Social Posts is where you can view and edit your social media post schedule and view past social media posts you have sent through Command.
Click here to learn how to create posts and create a schedule for them to go out.

 An overview of each campaign, type displaying certain metrics will be displayed here.

Use this tab to view All Campaigns, Active Campaigns, Draft Campaigns, Past Campaigns, and Archived Campaigns.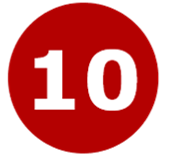 Click the
three dots
, next to any campaign on the list, to see the
Preview
,
Edit
,
Duplicate
, and
Archive
 options, which allow you to manage your marketing campaigns.