While PieSync gives you more flexibility and makes the import process easier (click here to learn more about PieSync), there is not always an option to sync your contacts with Command. The most reliable way to get your contacts in to Command is to use the Command Contact Import Template to import your contacts. To learn how to do this, follow the steps below:
1. Log in to agent.kw.com with your Keller Williams login credentials.

​2. Click the Contacts,

​, icon on the left sidebar, to access your contact list.

3. Click Import, at the top right of the page.

​4. In the Import Contacts pop-up, access the Command import template by clicking the word DOWNLOAD in blue.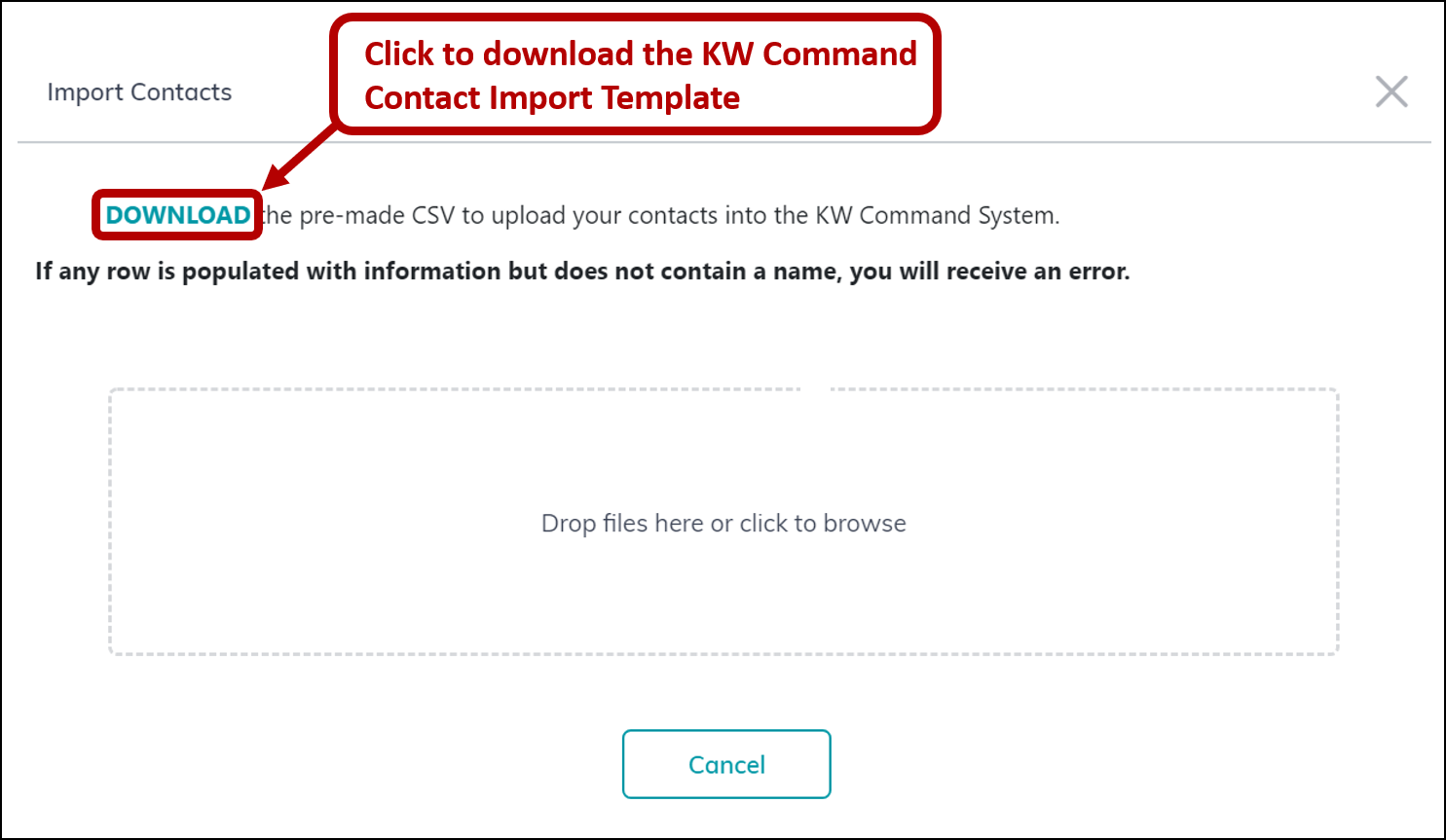 The system will only reliably accept the contact list template that has come from Command. If you export from an outside CRM and try to import into Command, you may see some fields pull in correctly, but you might see others pull in incorrectly or you might get an error message.

Your spreadsheet must be saved as a .CSV file type for the system to accept the file. Each contact must have the First Name and Last Name field populated for the contact to import.

 
5. Using the Command import template, copy/paste or enter any information you have for each contact, into the corresponding fields. To learn how to do this, click here.
 

 

If you are entering a Postal Code that begins with Zero, you must format the cells to display as text fields (Excel and Numbers will take out the first zero otherwise):

 Excel

 

Numbers

If you are using Numbers, click here to learn how to do this, make sure to choose the .

 
6. On the Command "Import Contacts" window, drop the file into the space provided or click to browse for the file that you saved.