In Command, you have access to one of the largest referral networks in the country with the Referrals Applet. Within Referrals, you are able to send and receive referrals, track and manage your referrals, and grow your own referral network.
To learn how to send a referral request, please follow the steps below:

1. Log in to https://agent.kw.com with your KW login credentials.

2. Click the Referrals icon,

, on the left side bar.

3. Click New Referral in the top right-hand corner of the page.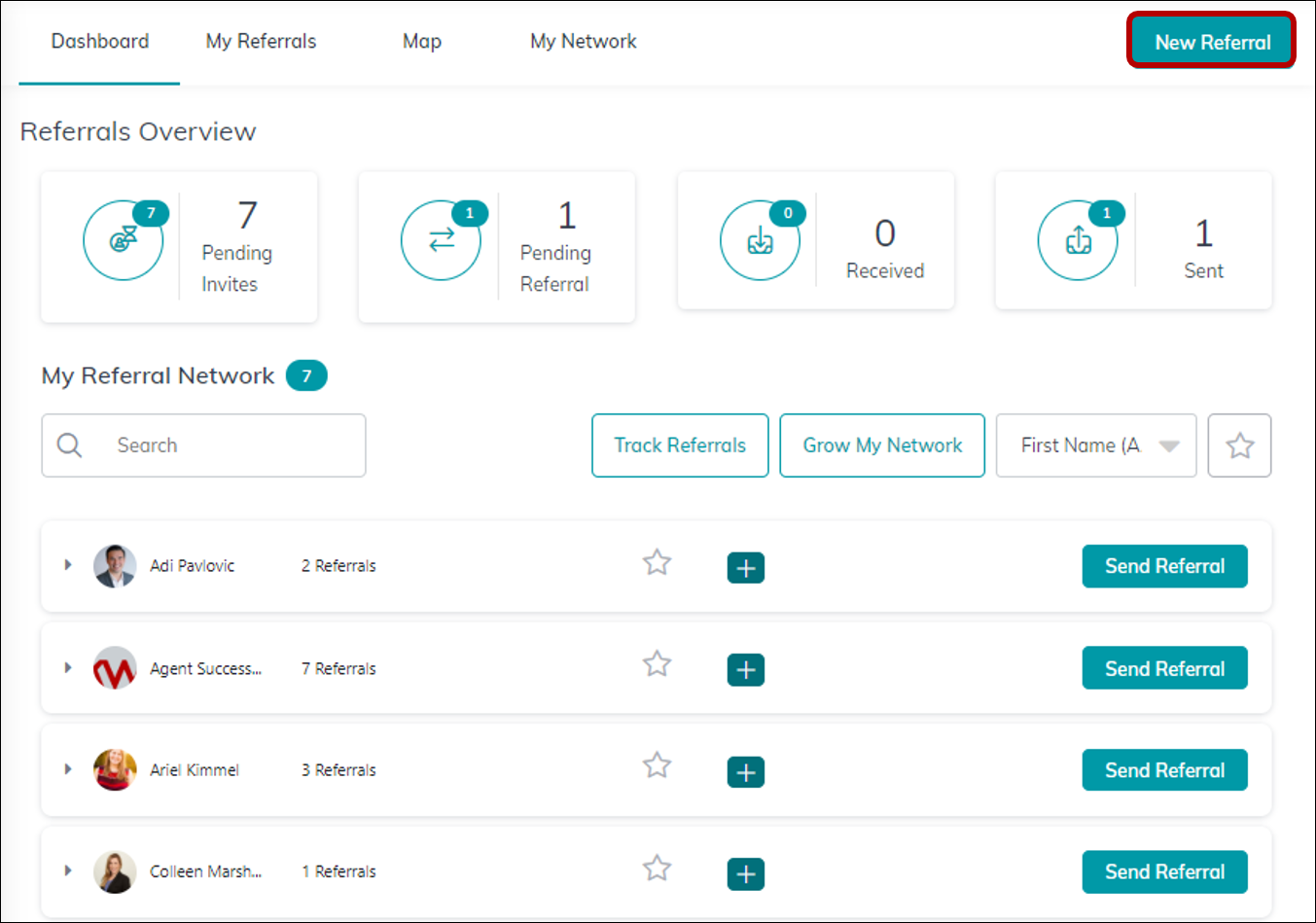 4. You can either select an in-network agent to send your referral request to, or you can click Find Agent and you can use the referral map to locate an agent you would like to send the referral request to.
Click here

to learn how to find agents using the map.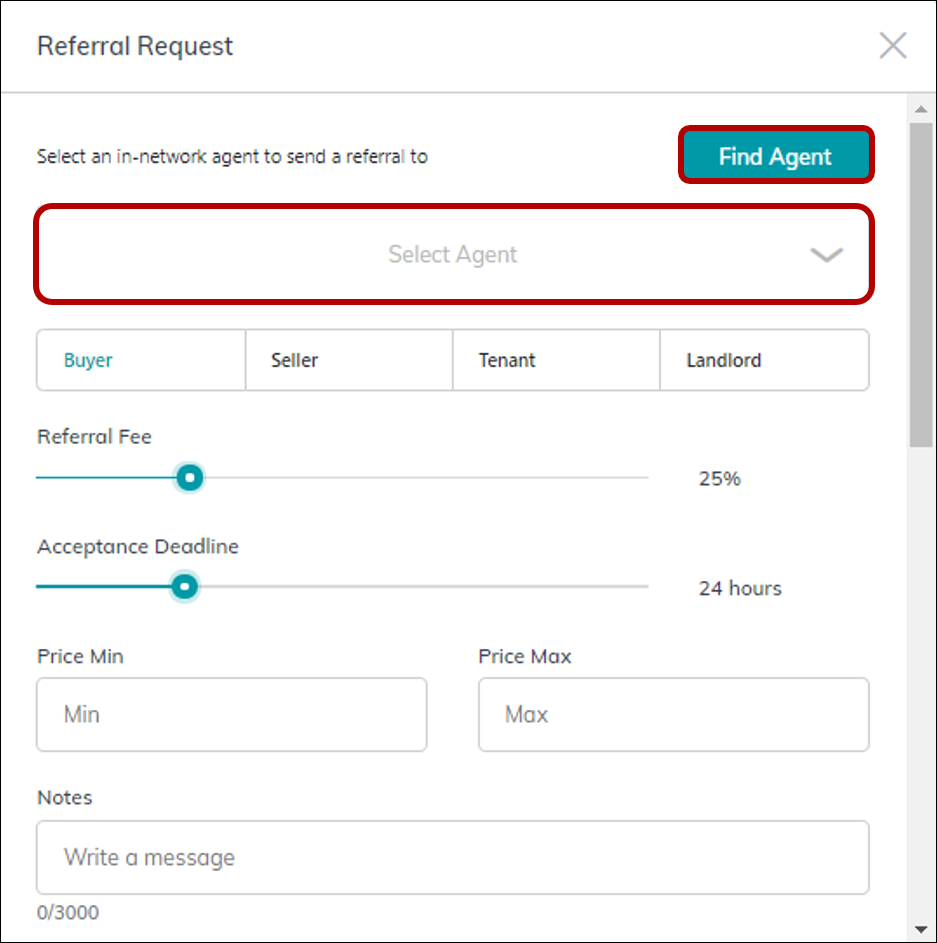 4. Enter your referral details. Once your referral agent is selected you will then select the referral type, set the referral fee, set the acceptance deadline, set the price parameters, and you can also write a note or instructions in the note field (optional).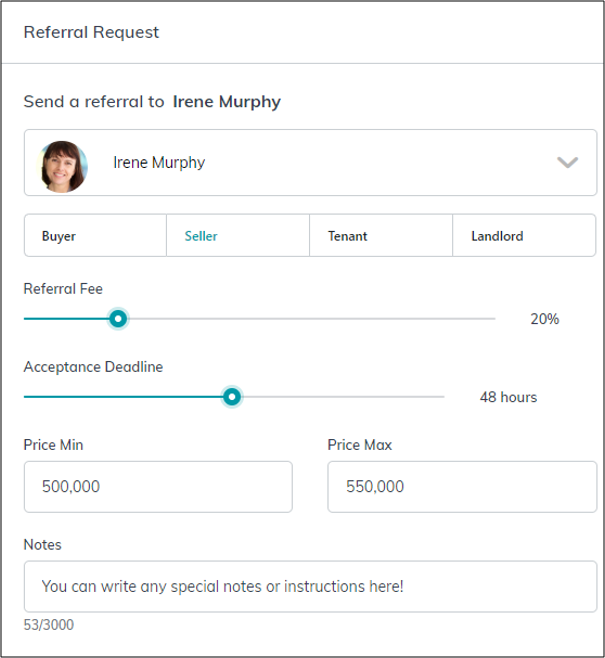 5. Next you will select the client for the referral. You can either select a contact from your database or create a new contact. If you are creating the contact you will need to enter the client's first and last name, phone number, email address, the client's address, the desired location of the location of the client, and the transaction timeline.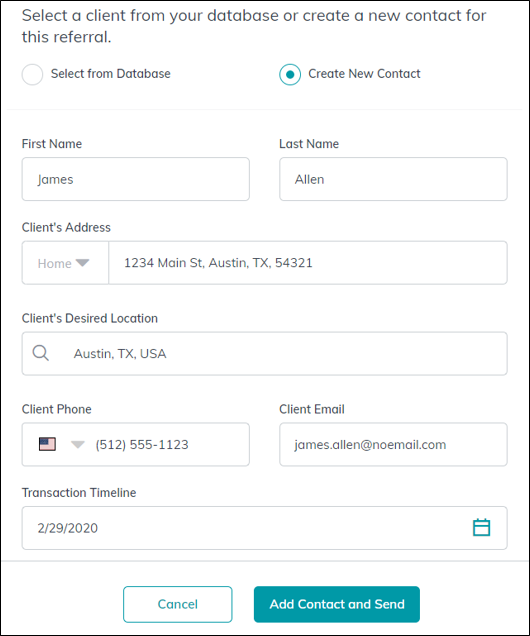 6. Click Send or Add Contact and Send (the button changes depending on your choice of choosing an existing contact or creating a new contact), when you are ready to send the referral.

Once the referral request is accepted by your selected referral agent, they will be able to create an Opportunity immediately after. You will then be able to track the progress of the referral and ask for updates.
Click here to learn how to accept a referral request.

Click here

to learn how to track and manage referrals.