If you are not sure of who you want to send your referral to yet, click here for instructions for finding associates and growing your network. To learn how to send a referral to someone in your Referral Network, follow the steps below:
1. Log in to agent.kw.com, with your KW login credentials.
2. Click the Referrals icon,

, on the left side bar.
3. You will see your Referral Network at the bottom of this page. Find the agent in the list and click Send Referral to the right of that agent's name.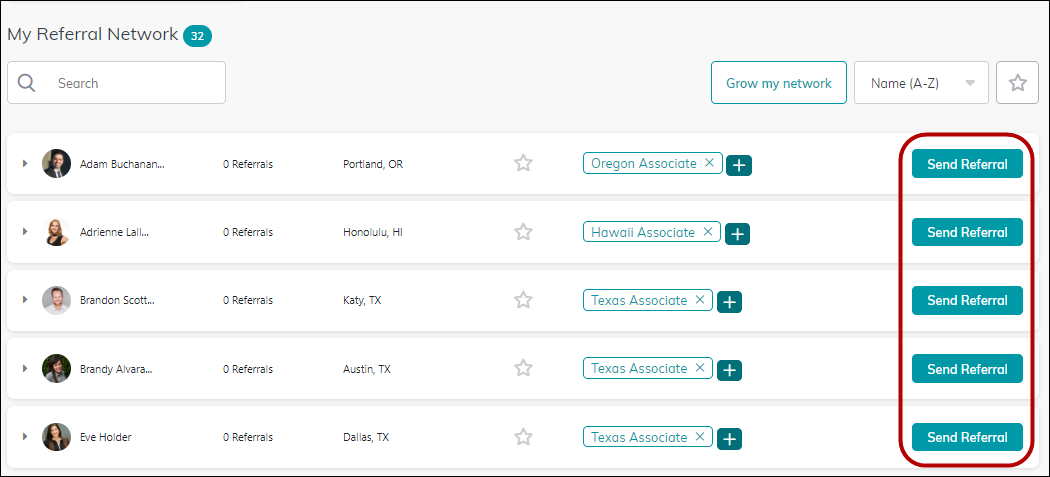 | | | |
| --- | --- | --- |
| | On the Referral Request form, make sure to specify whether the client is a Buyer, Seller, or Renter, at the top of the form. | |
Referral Details
4. Enter your referral details. Select your referral agent, select the referral type, set the referral fee, set the acceptance deadline, set the price parameters, and you can also write a note or instructions in the note field (optional).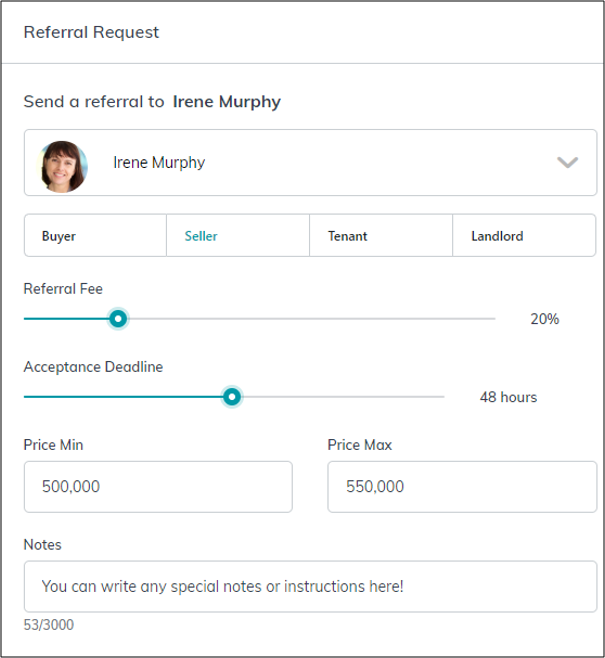 5. Next you will select the client for the referral. You can either select a contact from your database or create a new contact.
6. Click Send when complete.