MailChimp recently announced changes to their free email product. This may result in Command users experiencing limited functionality or incurring a charge while using Neighborhood Nurture, Email Campaigns, SmartPlans, and Offers.

KWRI is working diligently to resolve this matter and will provide updates as they become available.

To learn how to disconnect your MailChimp account, to ensure that no emails are sent from Command using MailChimp, click here.

 
Before you can send an Email Campaign in Command you will need to create an email list first. This list will be a selection of contacts that will receive your email campaign. In order to create a List for Email Campaigns:
1. Log into agent.kw.com with your KW login credentials.
2. Click the Email Campaigns icon,

​, on the left sidebar.
3. On this screen you will select, My Lists.

4. Click Create List, at the top right of the page.

In this form you will: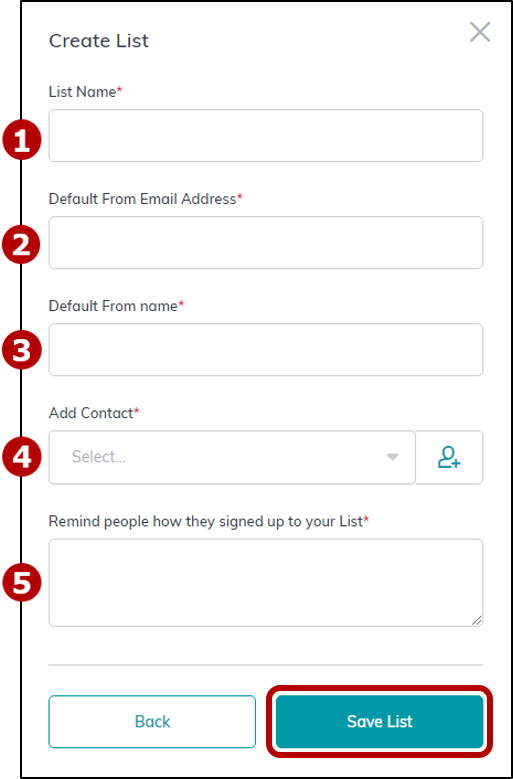 Enter the name of your List.

 Enter "from" the email address you want your recipients to see when they receive the email campaign.

 Enter "from" name you want your recipients to see when they receive the email campaign.

 Select the contacts you want to be on the List.

 Enter a note to remind people how they signed up to your List.
5. Once the form is complete, select Save List.
Once you create an email list, you can go to your Contacts database and use the bulk edit feature to add multiple contacts to the list, at one time.