When you import leads/contacts into Command, they all pull into your database marked as contacts. If some of the people in the list are leads, you will need to go into the Contacts applet and mark them as leads. You can do this easily using bulk actions, especially if you import them with a tag that shows who the leads are.
To mark a contact as a lead:

1. Log in to https://agent.kw.com with your Keller Williams login credentials.

​2. Click the Contacts icon,

​, on the left sidebar.

3. From the contact database, select the desired leads/contacts by clicking the checkbox beside their names, or click the checkbox next to the Name column to select all leads/contacts on the page.
If you only need to mark one contact as a lead, you can also click on an individual contact and click the checkbox beside Mark as Lead.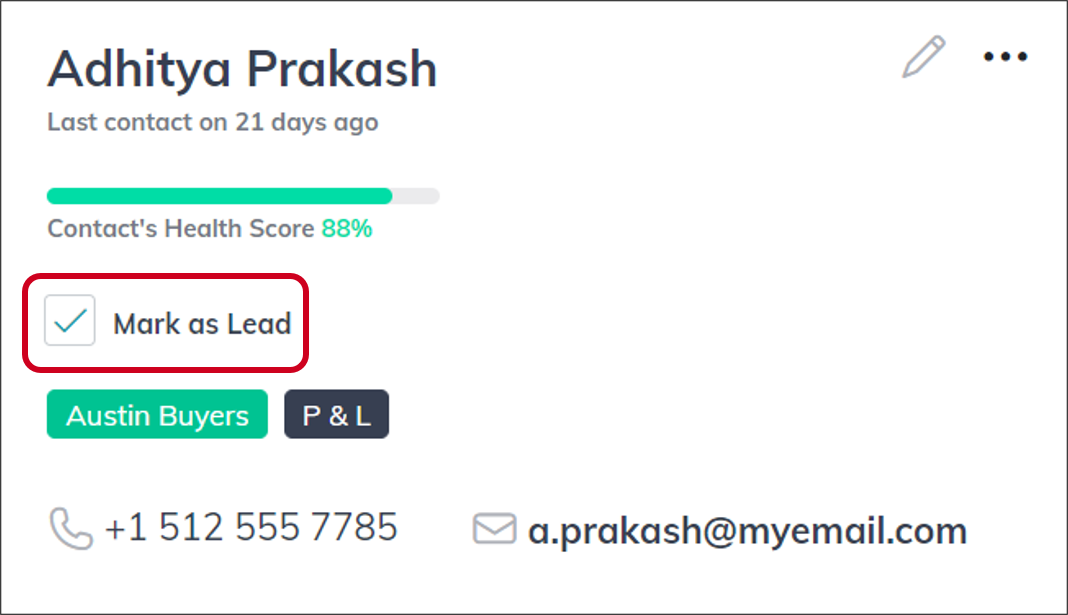 4. Click the Select Bulk Action drop-down menu and select Mark as Lead.