How do you track all of the conversations you have with your leads/contacts? Command allows you to systematically keep track of all of this in an easy, organized way. These activities will show up in your lead/contact's timeline and will be tracked through the Goals Report, in the Command Reports applet.
Whether it is an in person meeting, call, or text, follow the steps below to learn how to add this information to your leads/contacts:
1. Log in to https://agent.kw.com with your Keller Williams login credentials.

2. Click the Contacts icon ,

,on the left sidebar, to access your contact list.

3. Click the name of the lead/contact you want to manage.

4. At the bottom right of the contact details page, click the blue circle,

.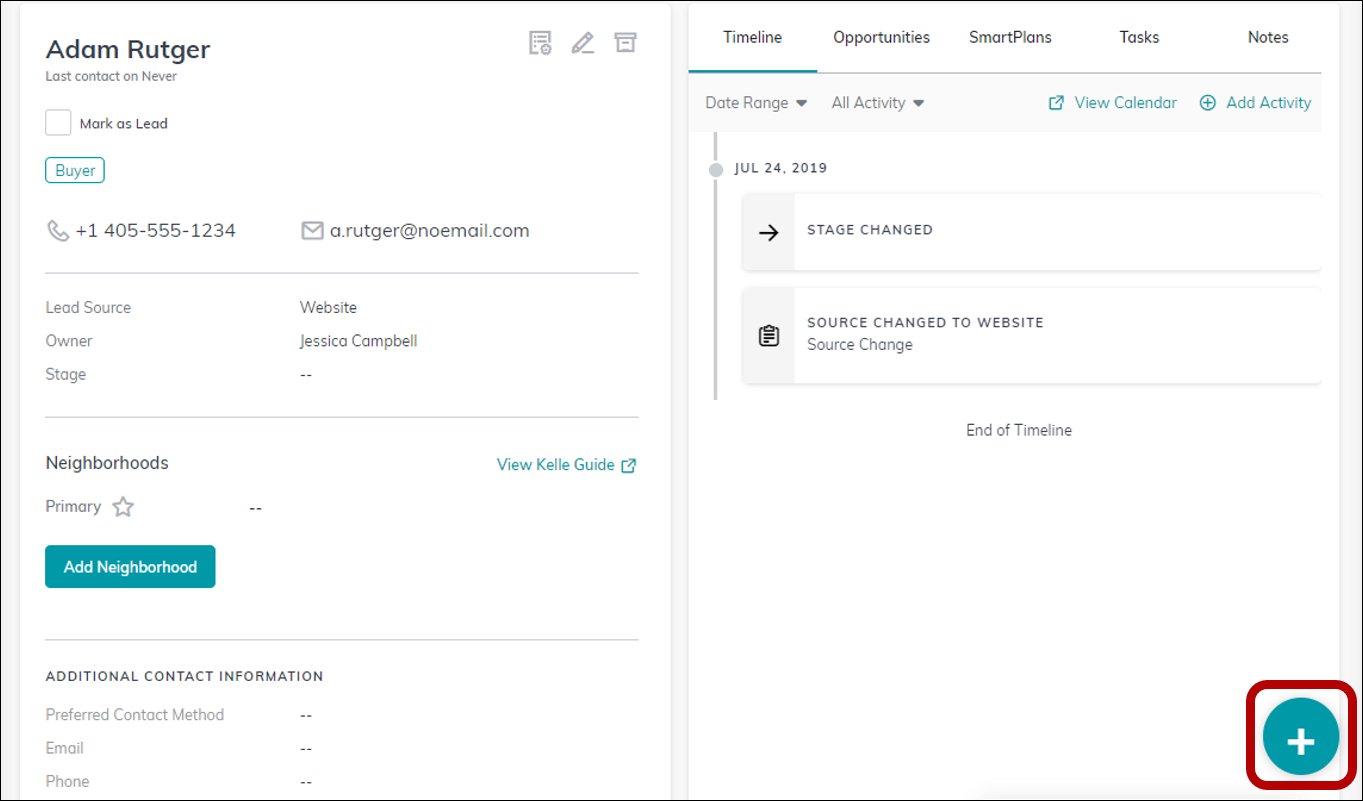 5. Above the blue circle, options will appear. Choose the Add Activity option.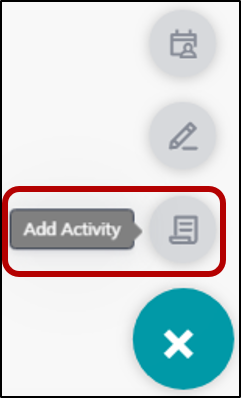 6. Complete the form:
Choose an Interaction Type using the drop-down:

Meeting
Call
Text
Quick Note

Select the date of the activity. Click in the Date field and choose from the calendar widget.
Enter a Description, or note about the activity.
Check the Has Responded checkbox, if you connected with the contact. This will take the contact off of the 8x8 SmartPlan, if they were on it, and you can now add them to a more personalized touch plan, based on their needs.

7. Click Save.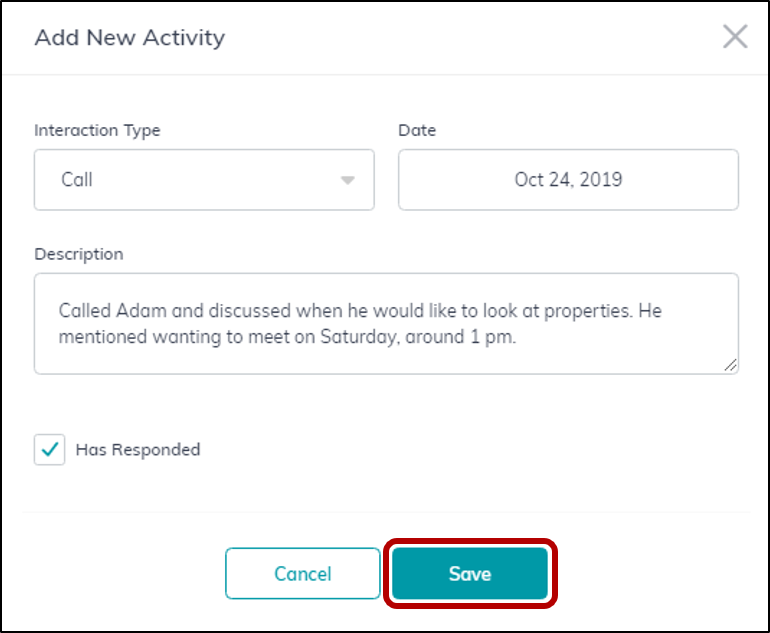 You will now be able to track all of the notes and activities for your contact, in the contact timeline.