As you are working with a contact, you might need to setup an appointment or meeting at some point. If you are using a Google Calendar, Command makes it very easy to create that appointment in your calendar, directly from Command. To learn how to do this, follow the steps below:
1. Log in to agent.kw.com with your Keller Williams login credentials.

2. Click the Contacts,

​, icon on the left sidebar, to access your contact list.
3. Click the name of the contact you want to manage.

4. At the bottom right of the contact details page, click the blue circle,

.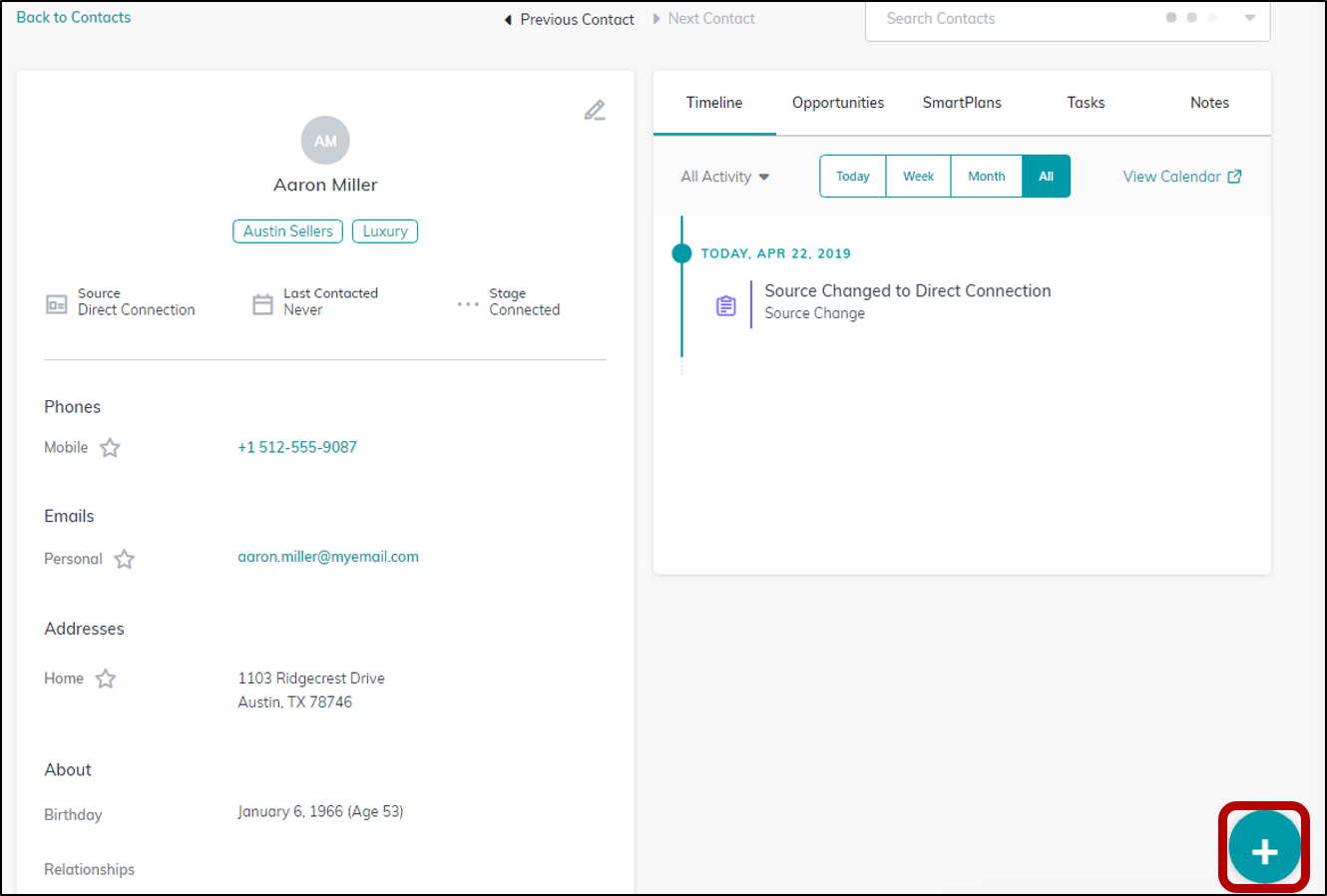 5. Above the blue circle, options will appear. Choose the Add Calendar Event option.

6. The system will take you to a Google login page. Log in to the Google account that includes your Google Calendar.

7. Once logged in, you will see a Google Calendar event creation screen, with the contact's email already added and an auto-filled event title labeled "Appointment with <Contact's Name>." Edit the event information, and click Save, at the top of the page, when ready.
The event will now be populated on your Google Calendar, where you can keep track of when it will happen.