As you interact with your leads/contacts, you might get information from them, a little at a time. you will want to add these notes to the contact record in Command, which will enable you to systematically keep track of everything in the contact timeline.
To add a note to a contact:


1. Log in to https://agent.kw.com with your Keller Williams login credentials.

​2. Click the Contacts,

​, icon on the left sidebar, to access your contact list.

3. Click the name of the contact you want to manage.

4. At the bottom right of the contact details page, click the blue circle,

.

5. Above the blue circle, options will appear. Choose the Add Note option.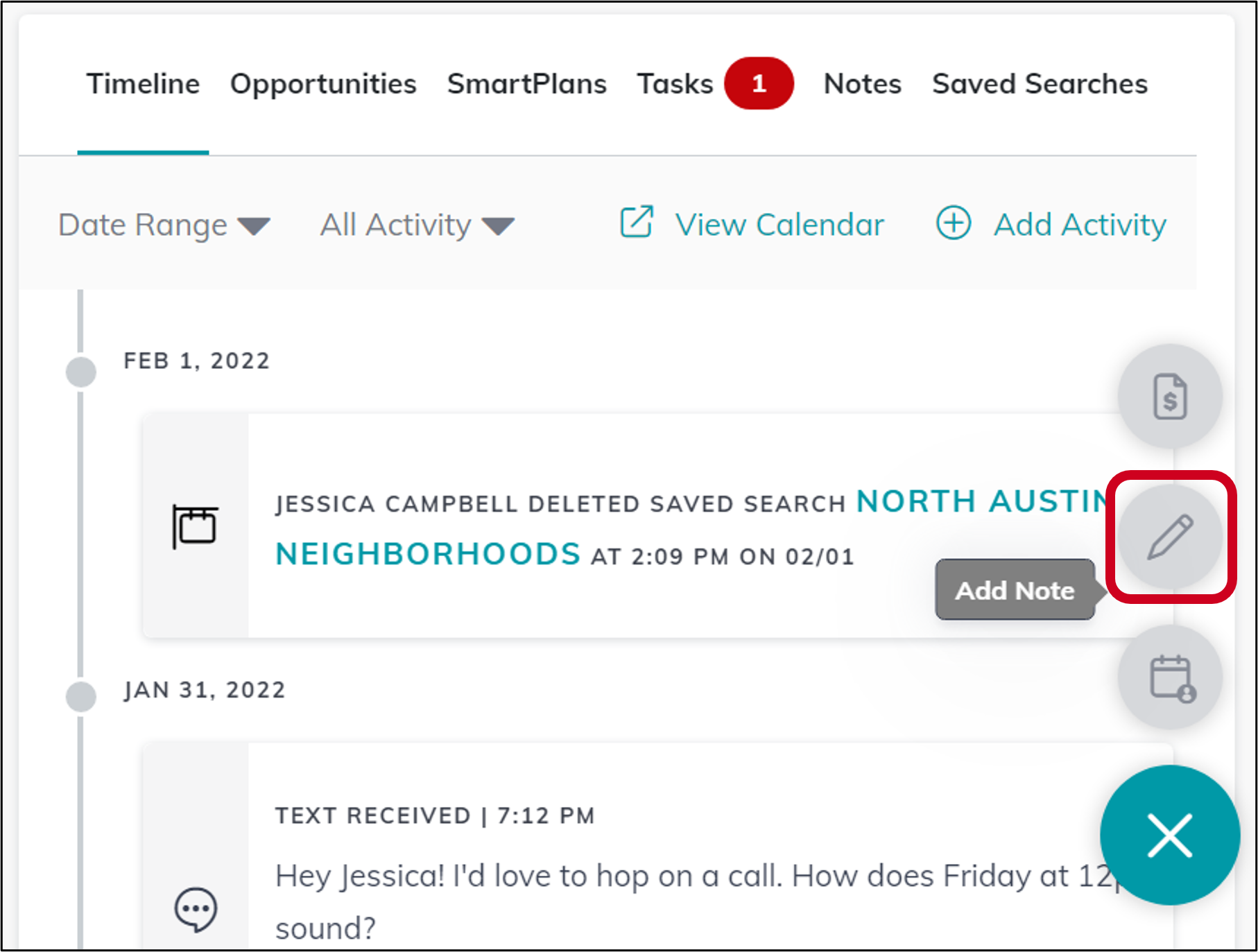 6. Add a Note Title, Description, and click Save.
The note title will not display more than 27 characters, in the contact timeline.

The note description must be shorter or equal to 2500 characters, or the system will not allow you to save.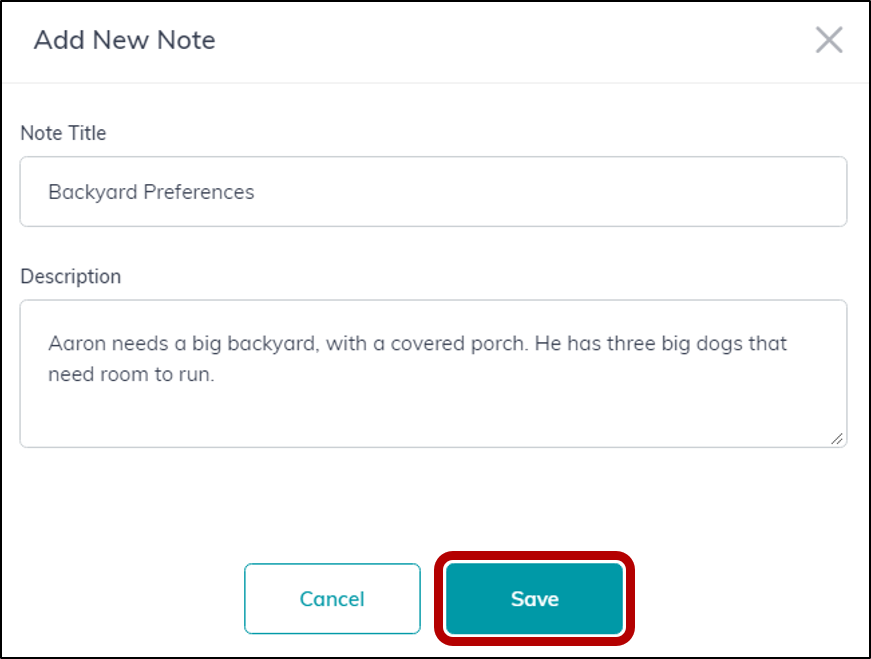 You will now be able to access this, and other notes that you add, on both the contact's timeline, and on the Notes tab. On the Notes tab, you will also see "Created By (name of person who left note)" beside the timestamp - this can be useful if you are apart of a team.