As you are transitioning to Command, you might want to test out the functionality before fully using the system, especially when in comes to Opportunities. Because of this, Command allows you to archive and then delete any test or practice Opportunities you have created. This is also useful if you make a mistake when creating the Opportunity. Archiving an Opportunity will ensure that Command will not take these archived Opportunities into account, once we starting creating insights around lost Opportunities.
| | | |
| --- | --- | --- |
| | The system will not let you archive an Opportunity that is in the Under Contact, or Closed phases. You must move the Opportunity to the Cultivate, Appointment, or Active phase to see this option in the tool. | |
To learn how to archive, follow the steps below:

1. Log in to https://agent.kw.com with your Keller Williams login credentials.

2. Click the Opportunities icon,

​, on the left sidebar.

3. Click on the phase that includes the Opportunity that you want to archive.

4. Find the Opportunity in question, click the three dots on the Opportunity card, and choose Archive from the drop-down.

5. In the Confirmation pop-up, click Archive.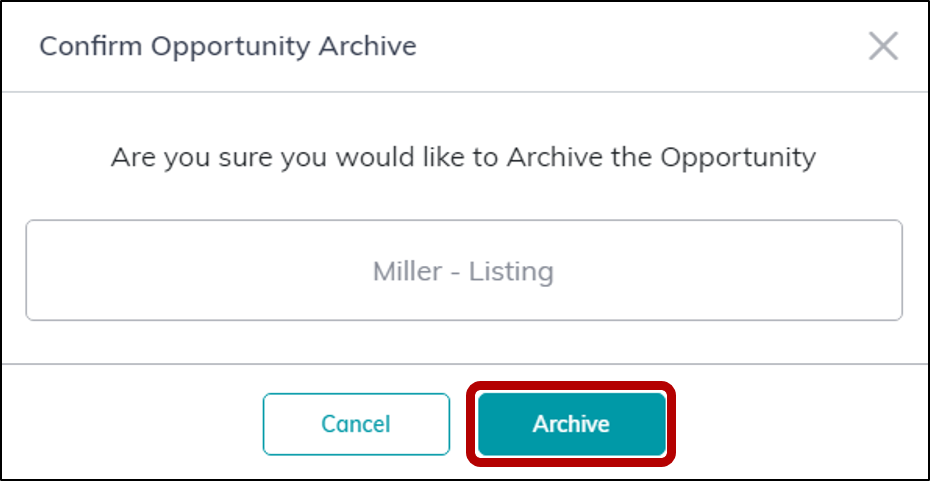 Restore an Archived Opportunity
1. Click on your name, at the top right of the page, and choose Settings from the drop-down.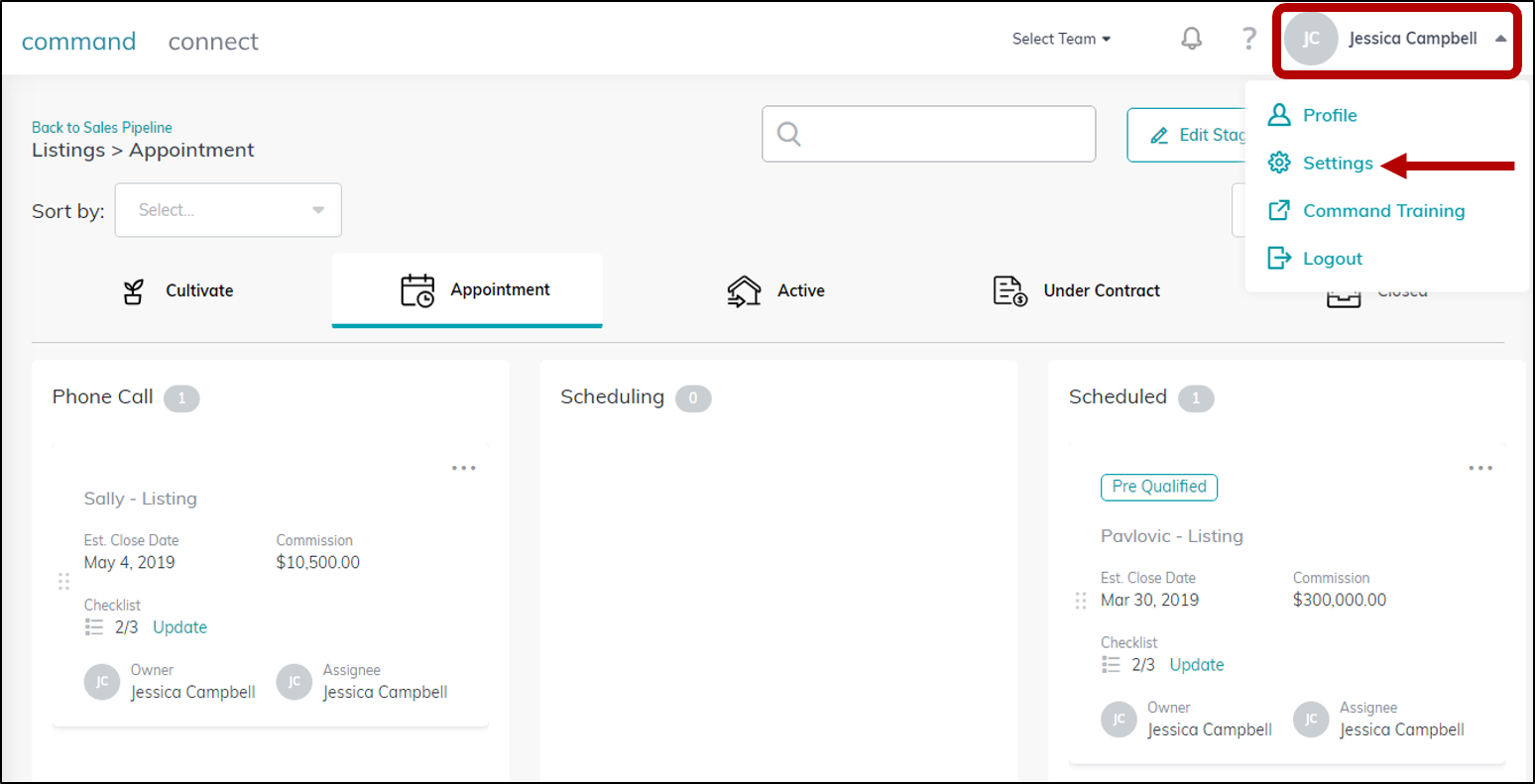 2. Click Command Settings, on the left side of the page, and choose Opportunity Archive below.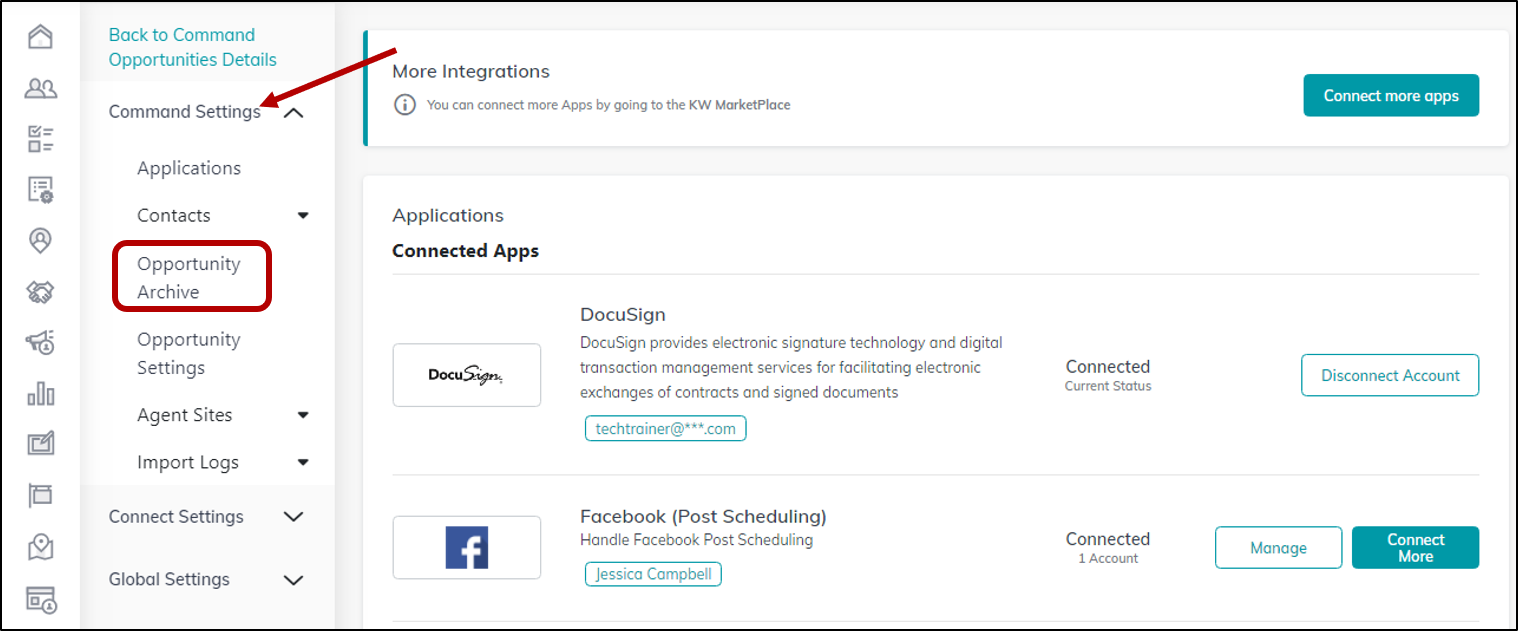 3. On this page, you will see a list of all of the Opportunities you have archived. Click Restore, on any of these Opportunities, to move it back to your Opportunity Pipeline.