Once you customize your Opportunity pipelines and create your checklist templates, you are ready to start using the system to track your Opportunities. As you are working, you will want to mark checklist items as complete, set due dates for certain checklist items, and maybe create one-off checklist items that would not apply to your other Opportunities. To learn how manage your checklists, follow the steps below:
Access
1. Log in to https://agent.kw.com with your Keller Williams login credentials.

2. Click the Opportunities icon,

​, on the left sidebar, to access your Opportunities dashboard.

3. Click on the phase you want to manage.


4. Find the Opportunity you want to manage and click Update, next to the checklist icon, on the Opportunity card.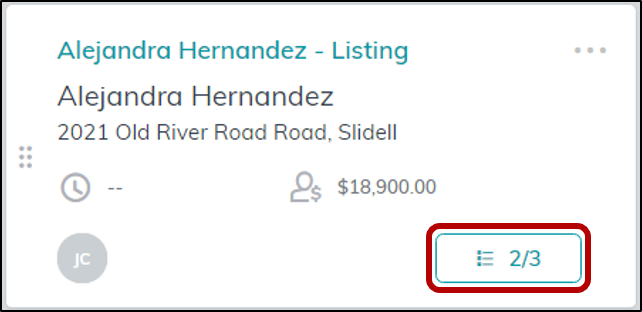 Mark as Complete
1. Check the box, next to the checklist item, to mark it as complete, or un-check the box to reset. You can also hide completed checklist items by clicking the Hide Completed Items toggle.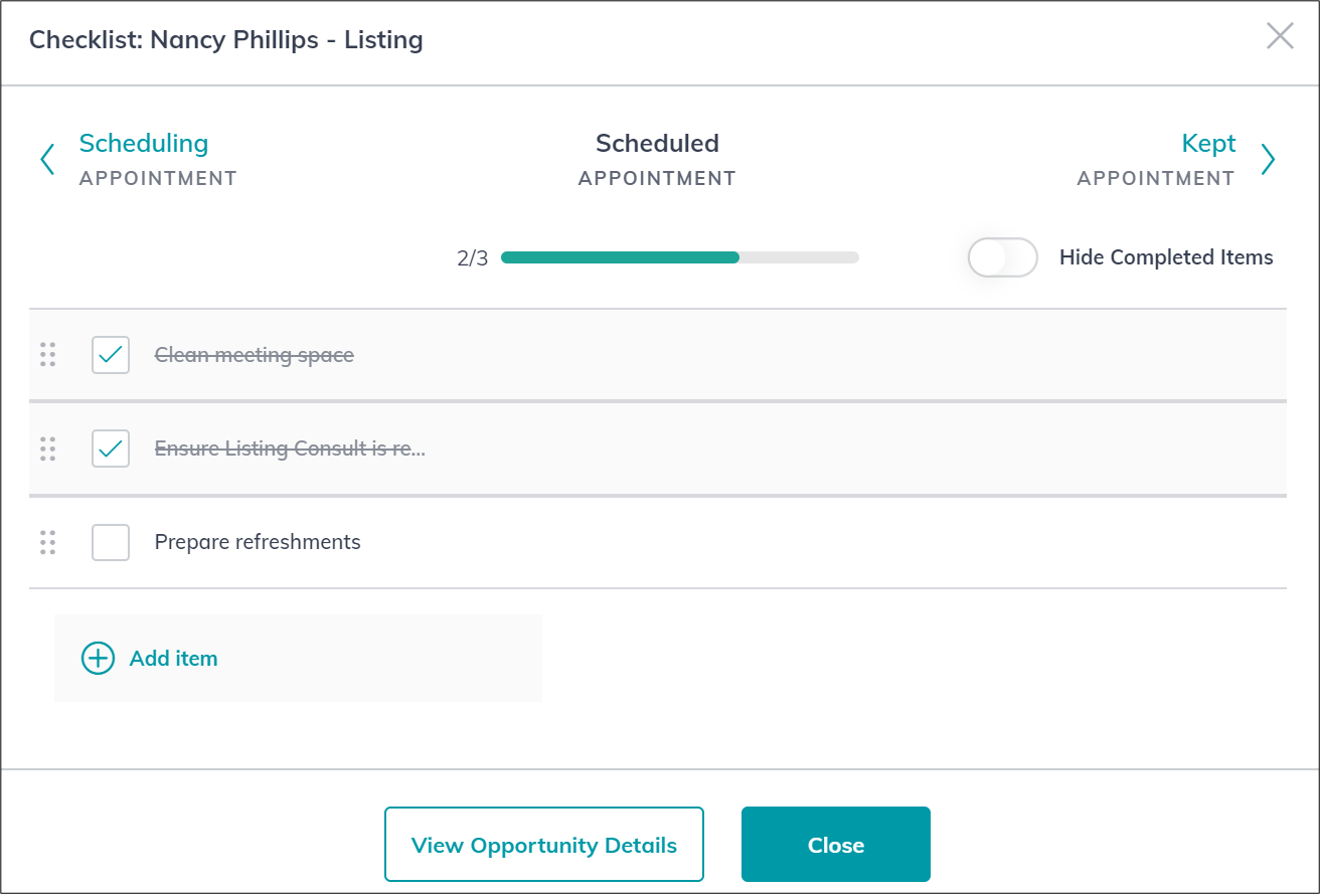 Add or Edit One-off Checklist Items
When you are editing and customizing your Opportunity stages, you are setting up the checklist templates that will apply to every Opportunity that you add to the system (click here to learn how to customize your Opportunity Pipelines). When you follow the steps above and add to or edit the checklist, these changes will only apply to the Opportunity you are working with and will not affect the checklist template:

1. Click Add Item, at the bottom left of the checklist pop-up, to add a new one-off checklist item.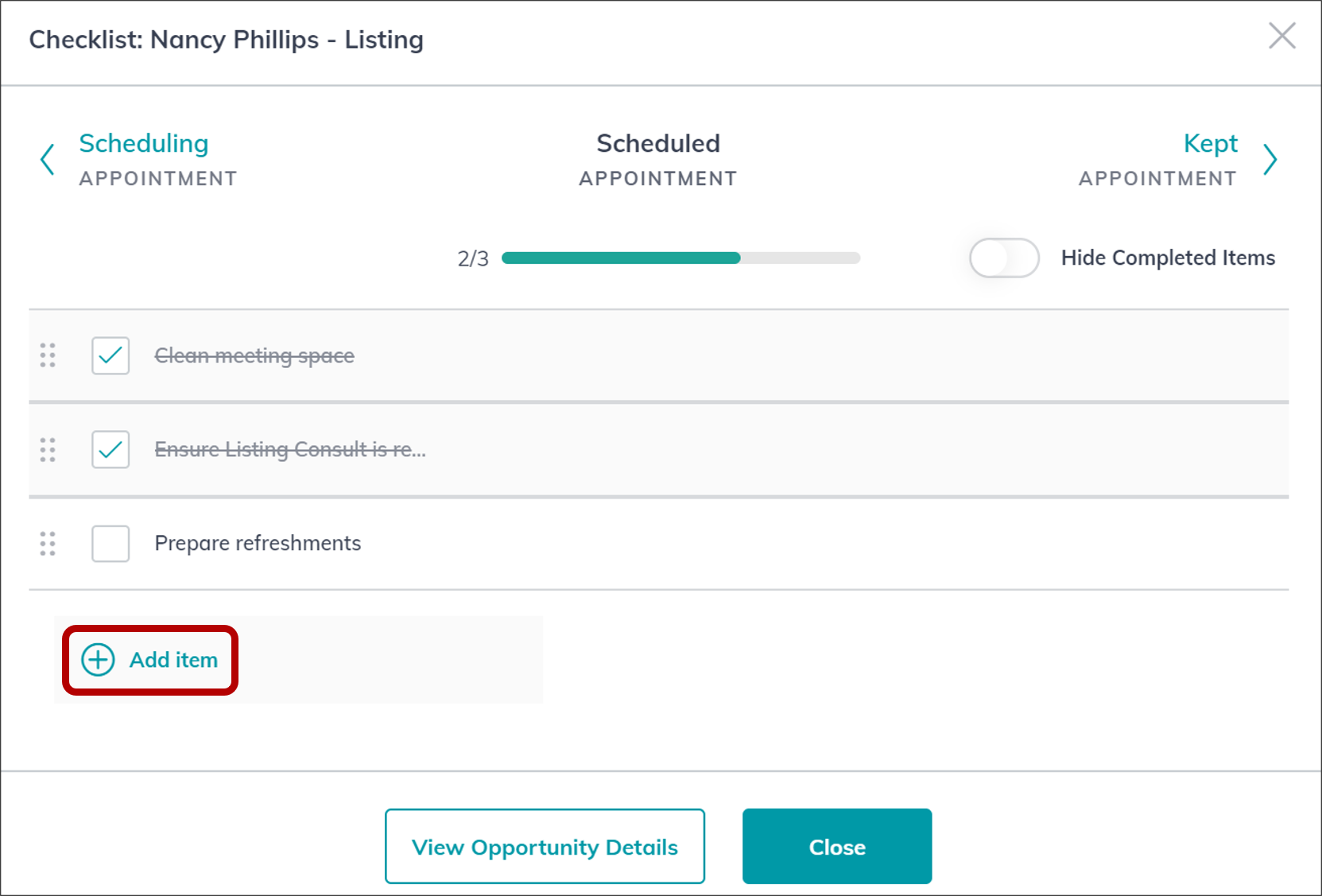 2. To edit a checklist item, hover over the checklist item you wish to edit. The Set Due Date button will appear where you can add a due date for a specific checklist item. Three dots will also appear, and when you click it you will be able to edit or delete the checklist item.