There are two easy steps to adding a contact to the Monthly Neighborhood Nurture Smartplans. First you have to add at least one neighborhood to the contact, then you can add them to the SmartPlan, with the click of a button.
Before you can start utilizing a SmartPlan, you must go to the SmartPlans library and add it to your My SmartPlans list. Once it is in your My SmartPlans list, you can start adding contacts, which will get it started.
Click here

to learn how to add a SmartPlan to your My SmartPlans list.
To learn how to do this, follow the steps below:
1. Log in to https://agent.kw.com with your Keller Williams login credentials.

2. Click the Contacts icon,

, on the left side of the page to access your contact list.

3. Click on the Contact that you want to add to a Neighborhood.
4. Scroll to the "Neighborhoods" section and click Add Neighborhood, then click View Map.
5. Search for any neighborhood, click the neighborhood on the map, which will select it, then click Save when you are ready (you can add multiple neighborhoods to a contact in this way).
6. Once you have added neighborhoods to the contact, click Add to SmartPlan.
| | | |
| --- | --- | --- |
| | You have to activate the Monthly Neighborhood Nurture SmartPlan for this to work. Click here to learn how to activate the SmartPlan. | |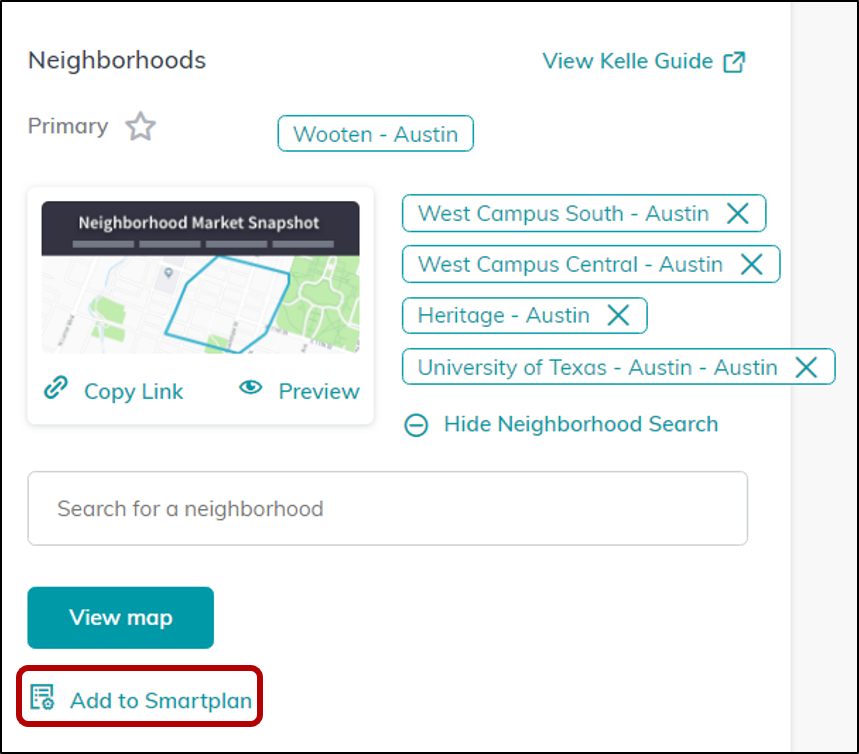 7. A panel will come out from the right side of the screen, click the Add to SmartPlan icon,

, for the Monthly Neighborhood Nurture SmartPlan.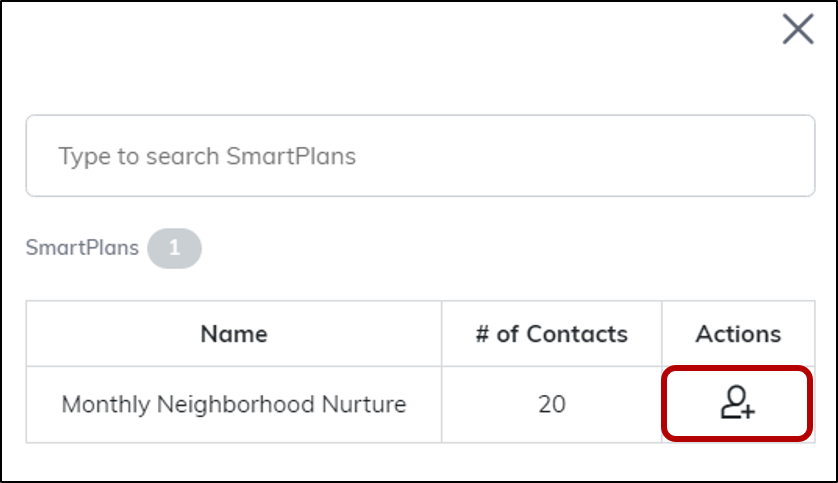 The panel will then disappear and the contact will be added to the SmartPlan, which will send the first email immediately.