Users can create their own customized templates in Designs and save these templates to use later. When a template is created users can add text layers, customize the content, and arrange the layouts
To learn how to create a social media marketing template with Designs , please follow these steps:
1. Log in to https://agent.kw.com with your KW login credentials.

2. Click the Designs icon,

​, on the left sidebar.

3. At the bottom right of this screen, click the blue Create Content button,

.

4. Choose Social then click Next.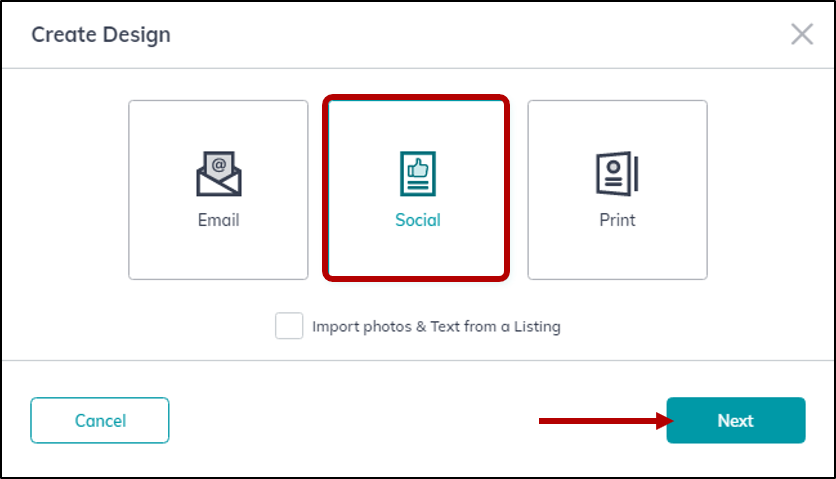 5. Log in to the Designs Editor with your KW login credentials (the system should only make you do this once per day).

6. Use the filters, on the left side of the page to choose the type of template you want to create.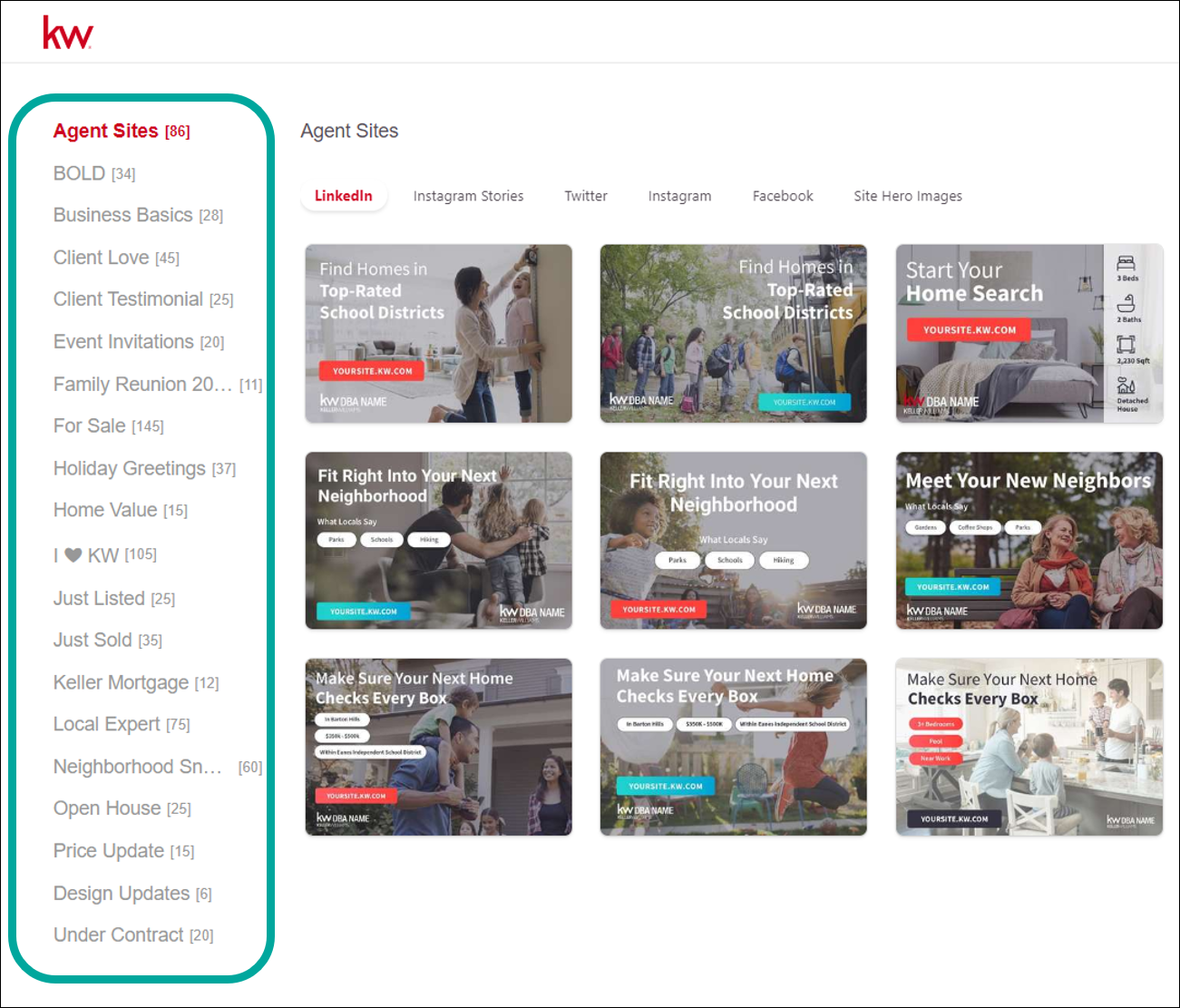 7. Choose a social media platform, at the top of the page. This will ensure that the template is optimized for that platform, then click on a template to start editing.

8. Name your template, then use the Design Editor to customize. To learn more about how to use the Design Editor, click here.

9. Once your template is customized you can save, download, and also share your marketing design.
Click here to learn more.