1. Log in to agent.kw.com with your KW login credentials.
2. Click the Sites icon,
, on the left side of the page.
3. Click the three dots besides the desired Landing Page, and select Change URL.
4. Type in the custom URL and click Create.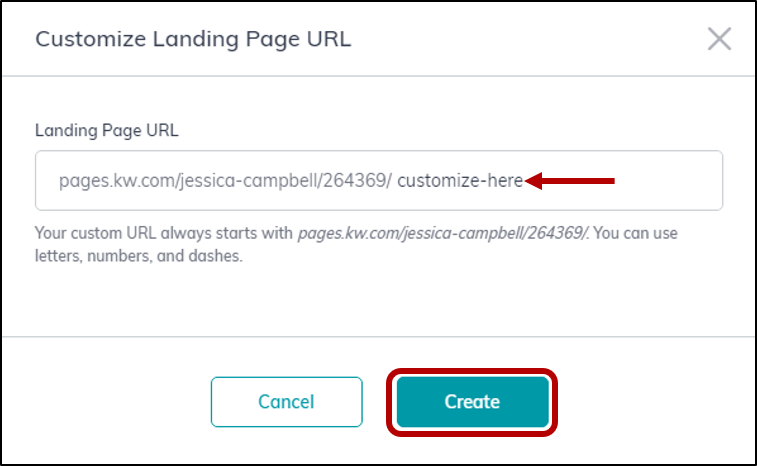 Your custom URL will always start with pages.kw.com/firstname-lastname/KWUID/xxxxxxxx. You can use letters, numbers, and dashes.

If you change your first or last name that information will not update on the current Landing Page URL, but it will appear on any future Landing Page URLs.
The custom URL will update immediately after you click Create, you can then share out the new URL.