Within the Design editor, the KWLS Panel enables users to add images and listing information from their own KWLS listings.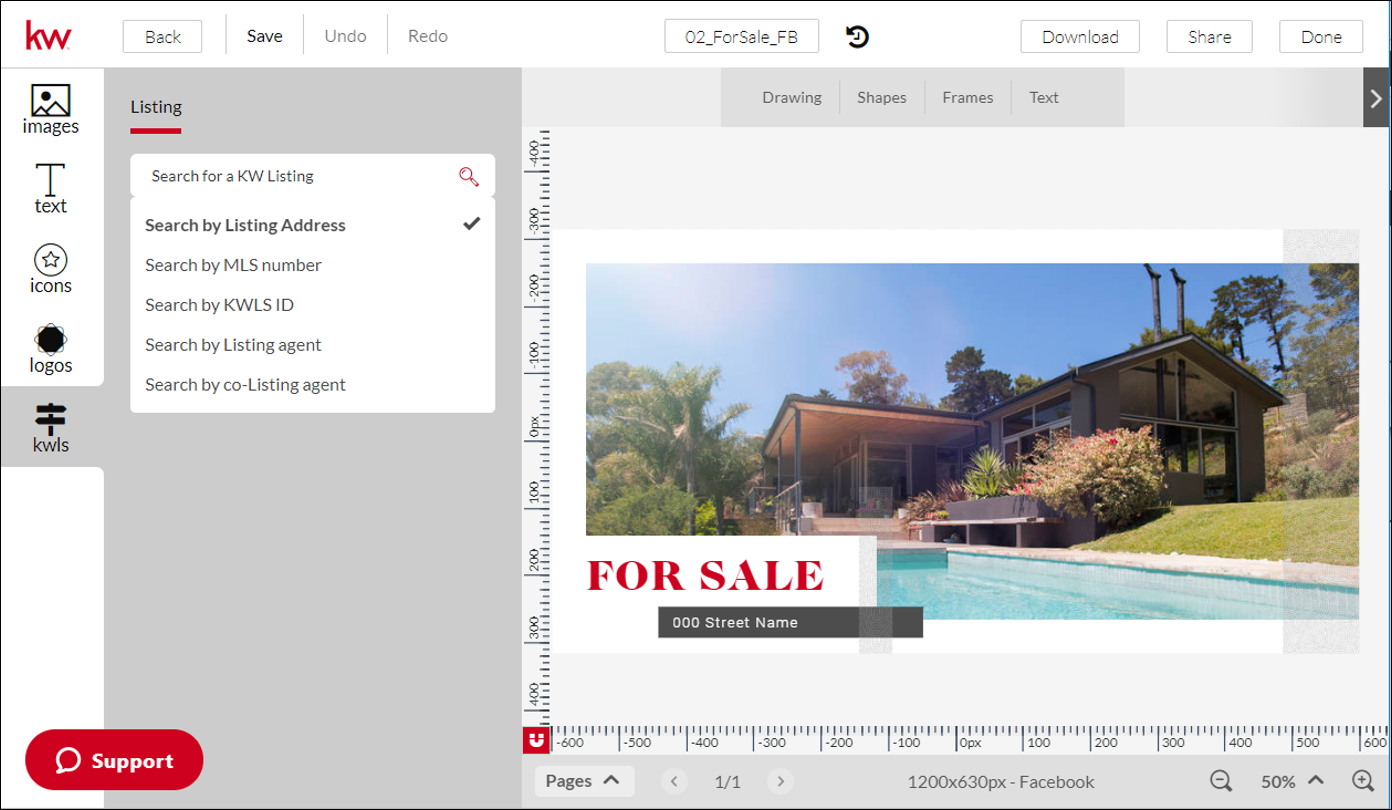 The listing can be searched for in several different ways:
Search by Listing Address
Search by MLS number
Search by KWLS ID
Search by Listing agent
Search by co-listing agent 
Select a Listing
Once the listing is located in the search, click the Select button and a panel will appear with the listing photos and listing details.
Add Listing Photo
To add a listing photo, hover over the image in the photo panel and click the Add image button, 

. Once the image has been selected you can edit the image, rearrange the image, duplicate the image, or remove the image. You may also use the photo as an background by clicking the Use as background button. You can also edit the background or remove it once it has been selected.