After you create and connect your DocuSign account in Command, you will be able to create Rooms for an Opportunity which will create a secure connection that will allow you to pull forms into Command from DocuSign so you can submit for compliance approval.
To learn how to create and connect your DocuSign with Command, click here.
You must create your DocuSign Rooms from within the Opportunity in Command. If you create the Room directly in DocuSign, it will never be able to connect to Command for a seamless experience.
1. Log in to https://agent.kw.com with your Keller Williams login credentials.

2. Click the Opportunities icon,

​, on the left sidebar.

3. From the Opportunities Dashboard, click on the phase, where your Opportunity is located, then click on the Opportunity Title.

4. Click Documents, at the top of the page.

5. At the top right of the Documents page, click Start a Transaction.
This functionality triggers a pop-up. Some browsers are set to block unknown pop-ups, so if this happens to you, you should be able to click in or around the URL bar to allow this.


6. If you haven't already logged into DocuSign, in your current browser session, a login screen will appear. Type in the email address associated with your DocuSign account and click Continue (if you are already logged in to DocuSign, the system will take you straight to your new Room).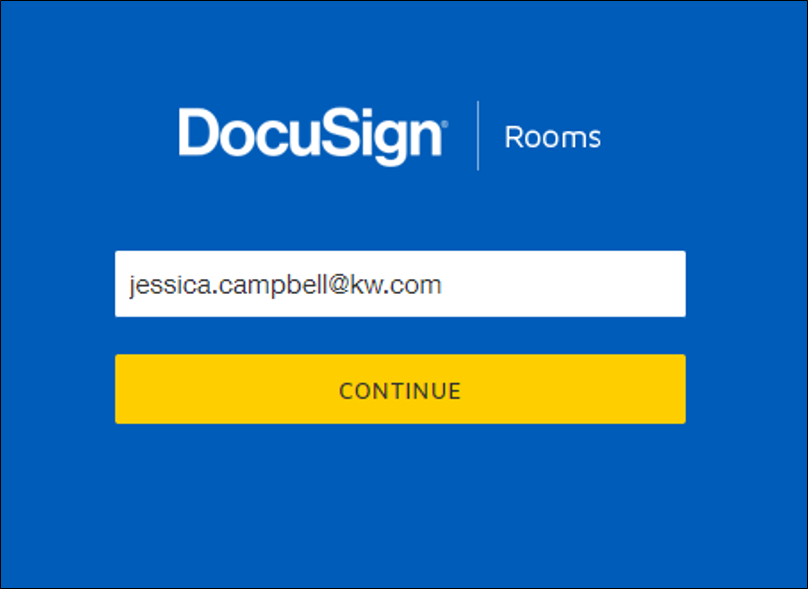 7. Type in the password and click Log In.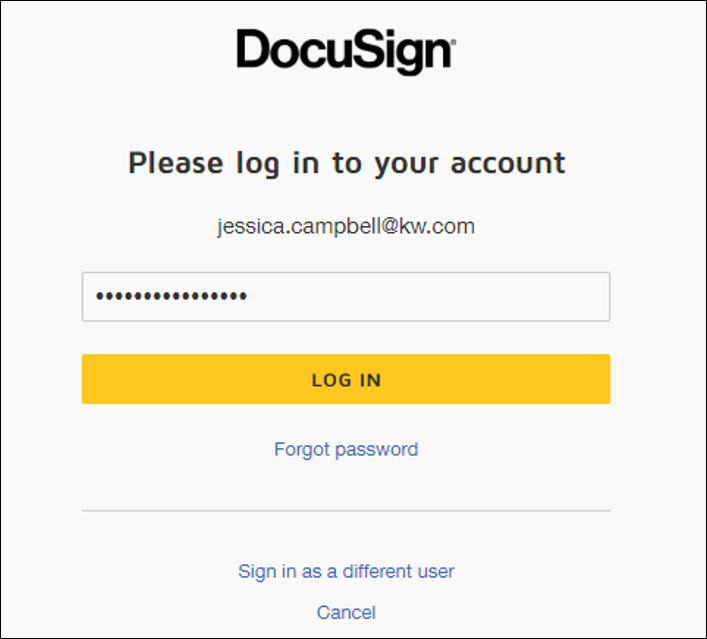 You will then be directed to the DocuSign Room for that Opportunity where you can manage documents.
Click here to learn how to get started with DocuSign Rooms.