1. Log in to https://agent.kw.com with your KW login credentials.
2. At the top of the page, click Command MC.
3. Click the Recruits icon,

​, on the left sidebar.
4. At the top right of the page, click Add Recruit.
5. Enter the recruit's name and contact information, then click Add More Information.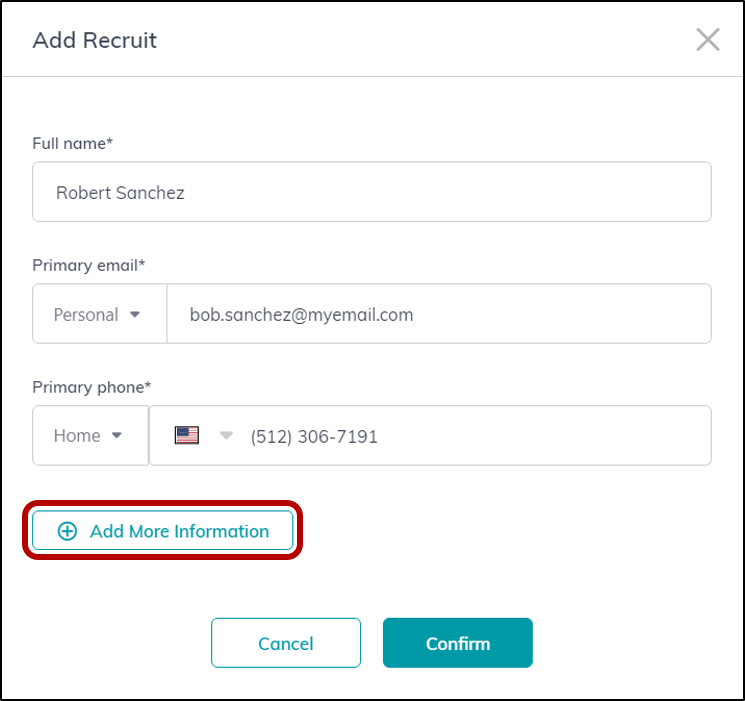 6. In the Company Name field, start typing and choose the recruit's current employer from the drop-down. If the company is not in the list, fully type out the company name, then choose the Create Company from the drop-down.
7. Click Confirm when ready.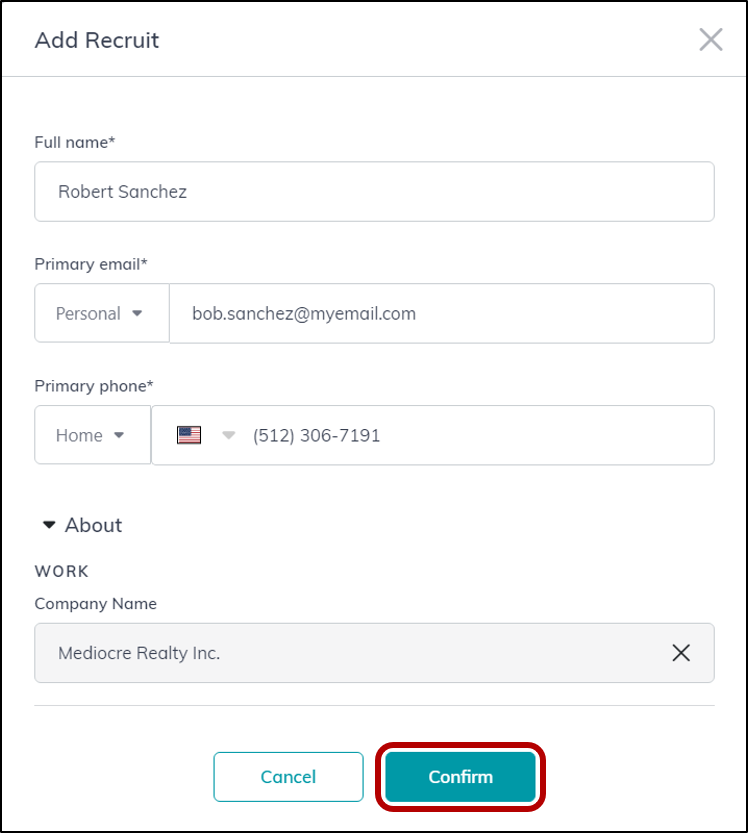 This recruit will now appear in your Recruit Pipeline, in the "Haven't Reviewed" stage.