As we integrate DocuSign into our transaction workflow, keep in mind that not every Market Center will get access to forms in DocuSign at the same time. The only way to know if the forms your Market Center needs are available to your agents is to check your Market Center form libraries.
To learn how to access your Market Center form libraries, follow the steps below:
1. Log in to https://agent.kw.com with your Keller Williams login credentials.

2. At the top right of the page, click your Name, then select Settings from the drop-down.

3. On the left side of the screen, click CommandMC Settings, then select DocuSign Settings from the drop-down.
4. Select your Market Center using the drop-down provided, then click Go to DocuSign.

5. A pop-up will appear where you will need to enter your Market Center's klrwxxx@kw.com email address (this is the email address attached to your Market Center's Admin DocuSign account), click Continue.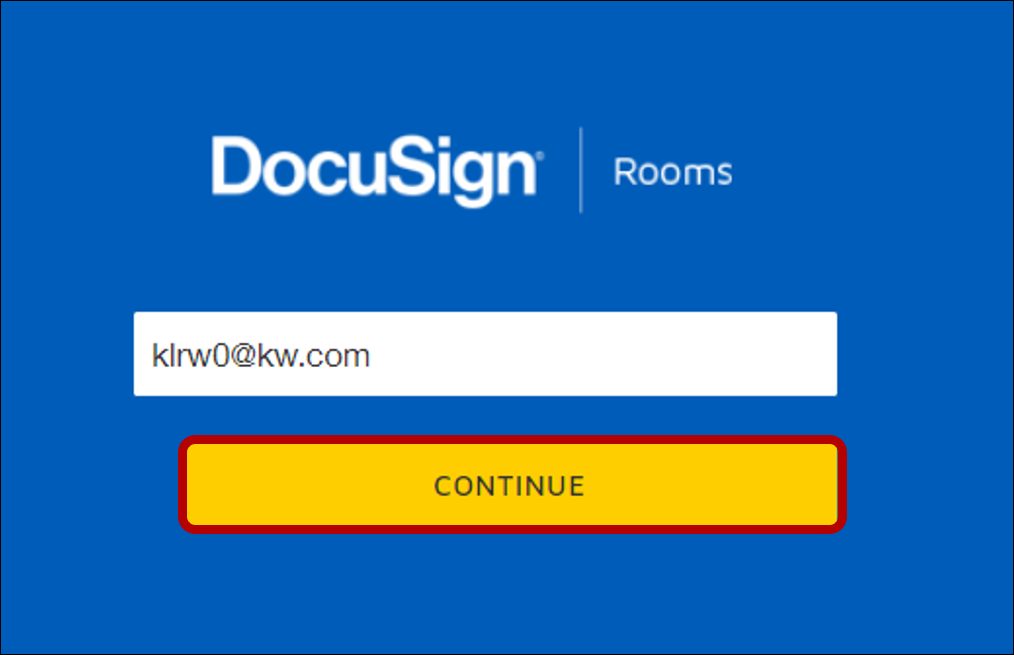 6. Enter your password on the next page and click Log In.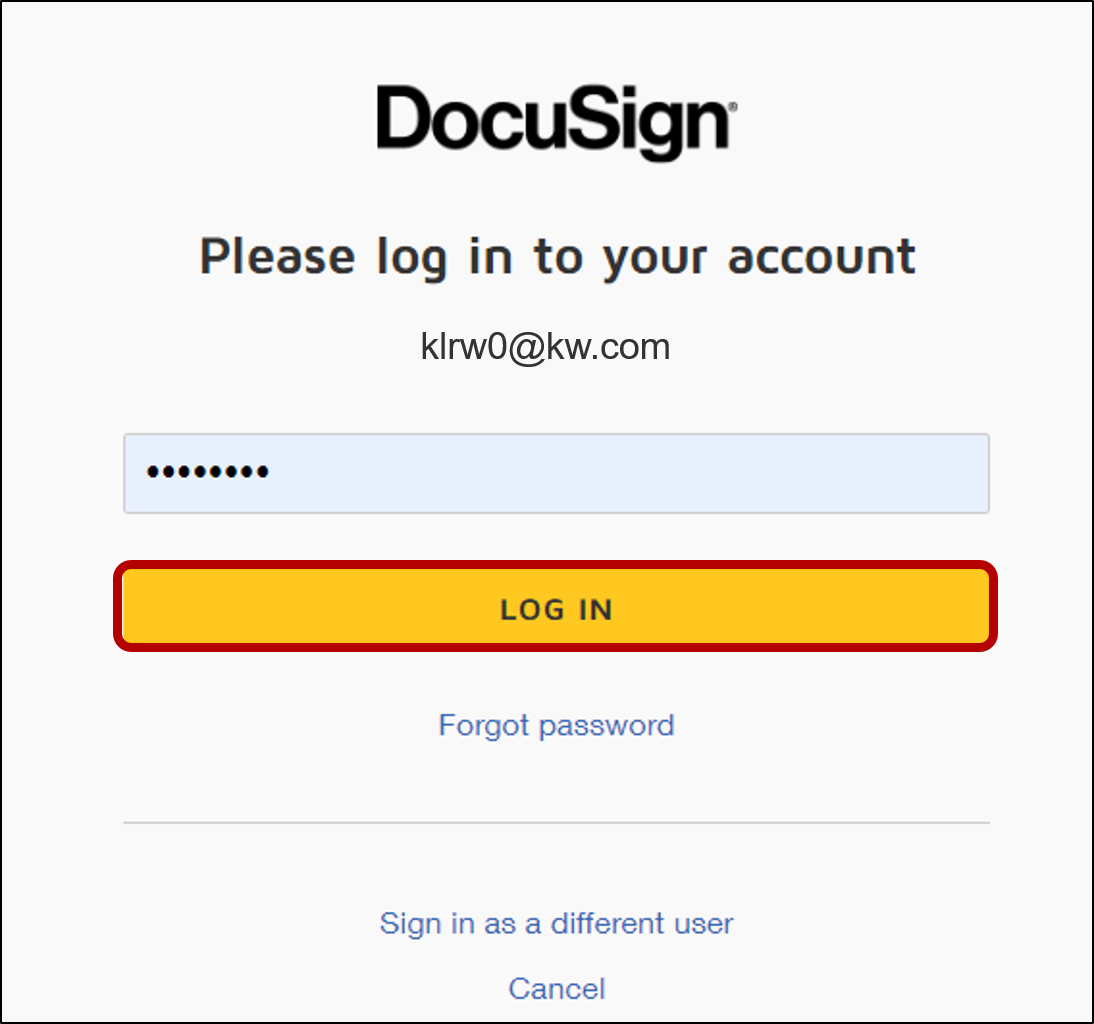 7. Click the Settings tab, at the top of the page.

8. On the next page, click the Forms tab.

9. From there, you will be able to access your market center form libraries.