Keller Williams now has a partnership with Dotloop that enables you to connect your existing Dotloop account with Command. This connection allows you to create Loops through your Opportunities and to seamlessly pull your completed forms from Dotloop into the corresponding Opportunity, so you can submit for compliance approval. To learn how to connect your Dotloop account with Command, follow the steps below:
This connection is for Command users who already have a paid Dotloop account.
If you haven't created your Dotloop account yet, you will need to create one on the Dotloop platform to be able to connect it to Command.

When you create a Dotloop account, their system will ask for a "Brokerage Code." Dotloop doesn't generate or provide that code, but your Market Center Administrator (MCA) will be able to

look this code up, in Command MC

.
1. Log in to http://agent.kw.com with your Keller Williams login credentials.

2. Click the Marketplace icon,
, at the top of the screen.

3. Find and choose Dotloop, using the Marketplace search.

4. At the top right of the page, click the Buy Now button.
You will not be prompted to make an actual purchase. You just need to complete the checkout process in order for the application to be added to "My Apps".

5. Confirm the selection and click Continue.
6. On the Order Receipt page, click Go to MyApps.

7. From the MyApps page, click the Dotloop button. This will take you to Command Settings where you can connect your account.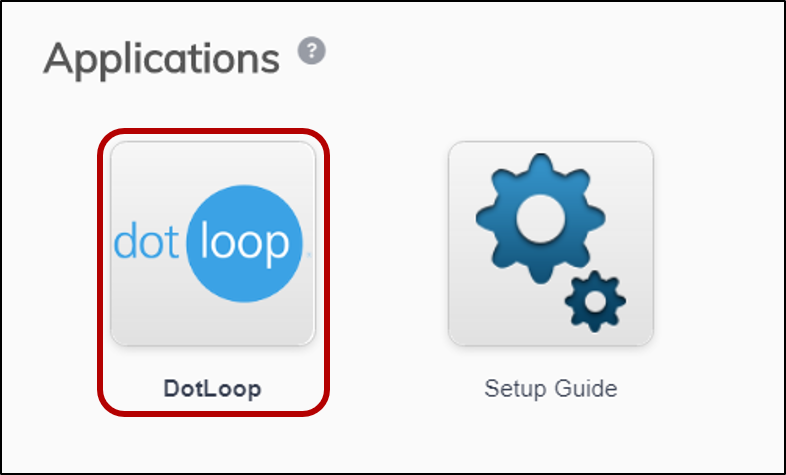 8. On the Connected Apps page, in Command Settings, find Dotloop. Click Connect.

9. Enter your Dotloop credentials into the pop-up window.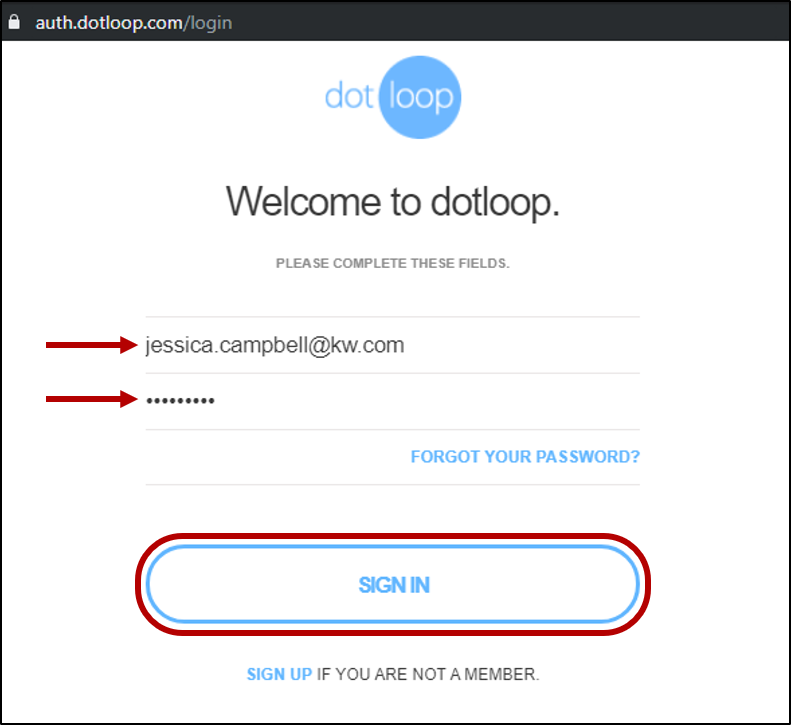 10. Now Command needs authorization to access your Dotloop profiles. Click Approve.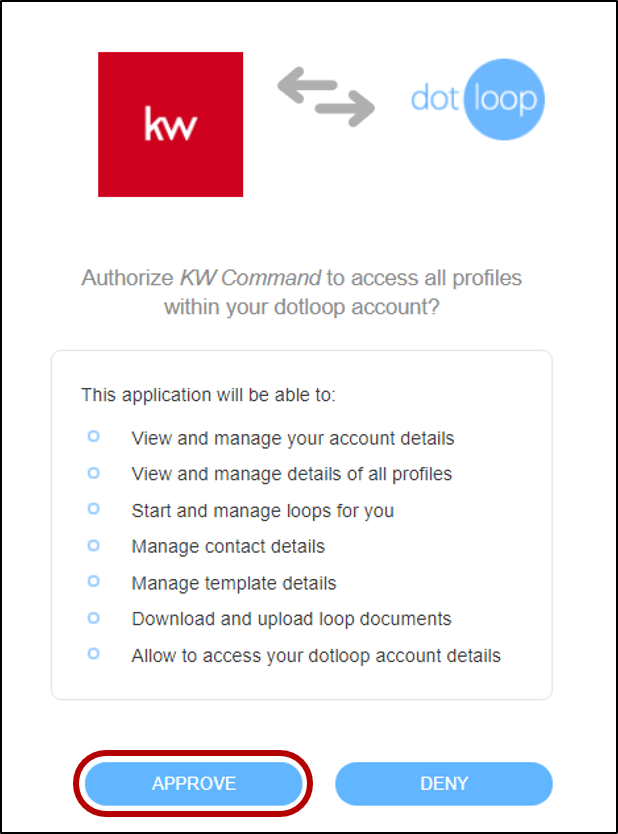 This will enable to connection between Command and Dotloop and you can start creating Loops through your Opportunities.