The Form Libraries that DocuSign has set up in the Market Center Admin account consist of every form you would find in each MLS. These libraries include all of the forms from the MLS, and do not separate or organize them by transaction type. You have the ability to create a form group, for each transaction type and association, to make it easy for your agents to access the forms they need.
To learn how to add forms to form groups in DocuSign, follow the steps below:
1. Access your DocuSign Form Groups.

2. Once you have accessed your Market Center library, click the three dots beside the group you would like to add forms to, and select Manage Forms.

3. Select the library from the drop-down and select the forms you wish to add to your group.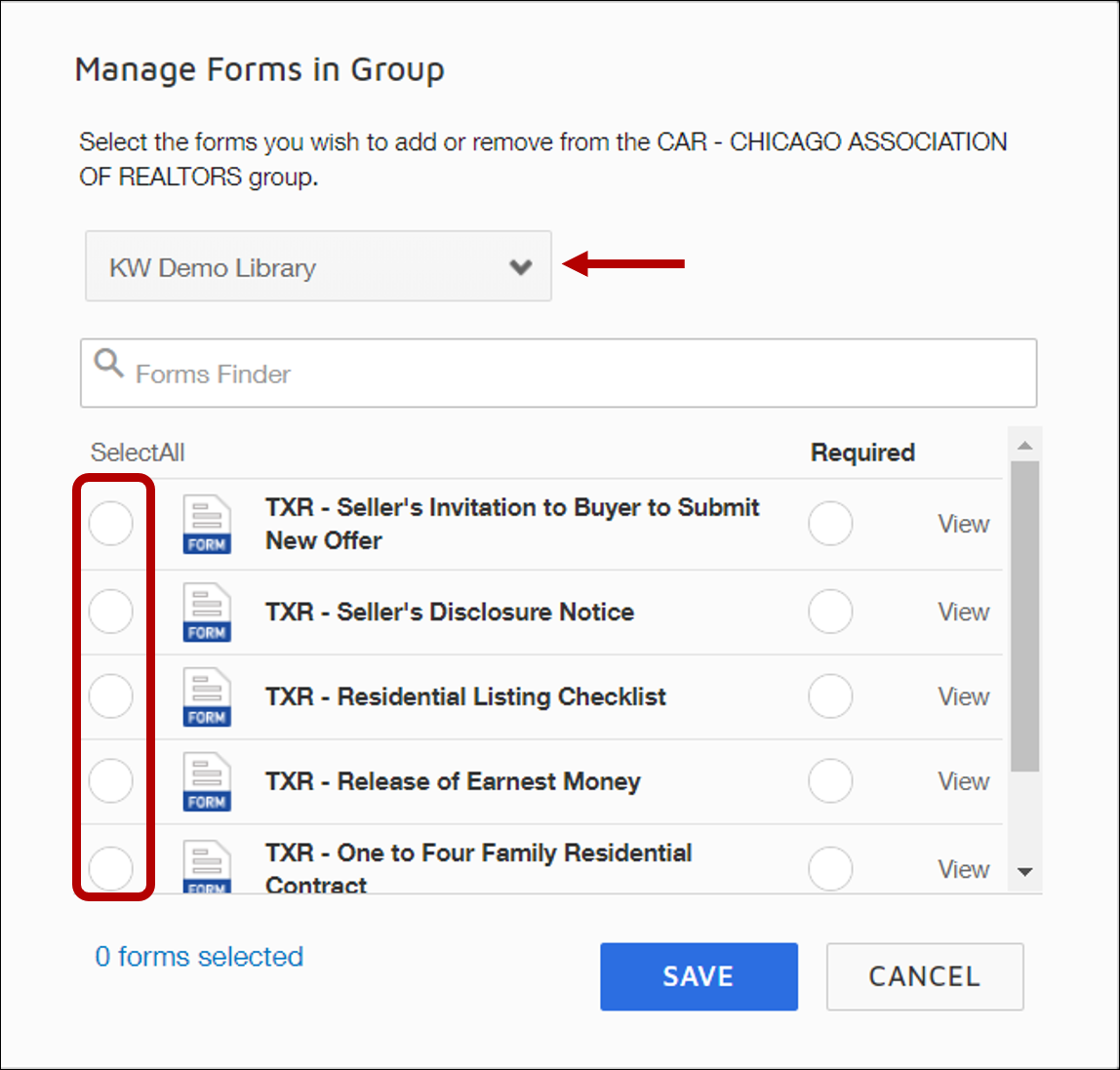 4. Click Save when done.
A prompt will appear stating the form group has been successfully updated.