In Dotloop you have the ability to split PDF's you've uploaded into multiple documents.
To learn how, please follow the steps below:


1. Log in to https://dotloop.com with your Dotloop credentials.

2. Once you are logged into Dotloop, select a Loop.

3. Under documents, click on the desired PDF and you will be directed to the document editor.


4. Hover over the File tab and select Split document from the drop-down.


5. A pop-up window will appear and you will have four steps to complete.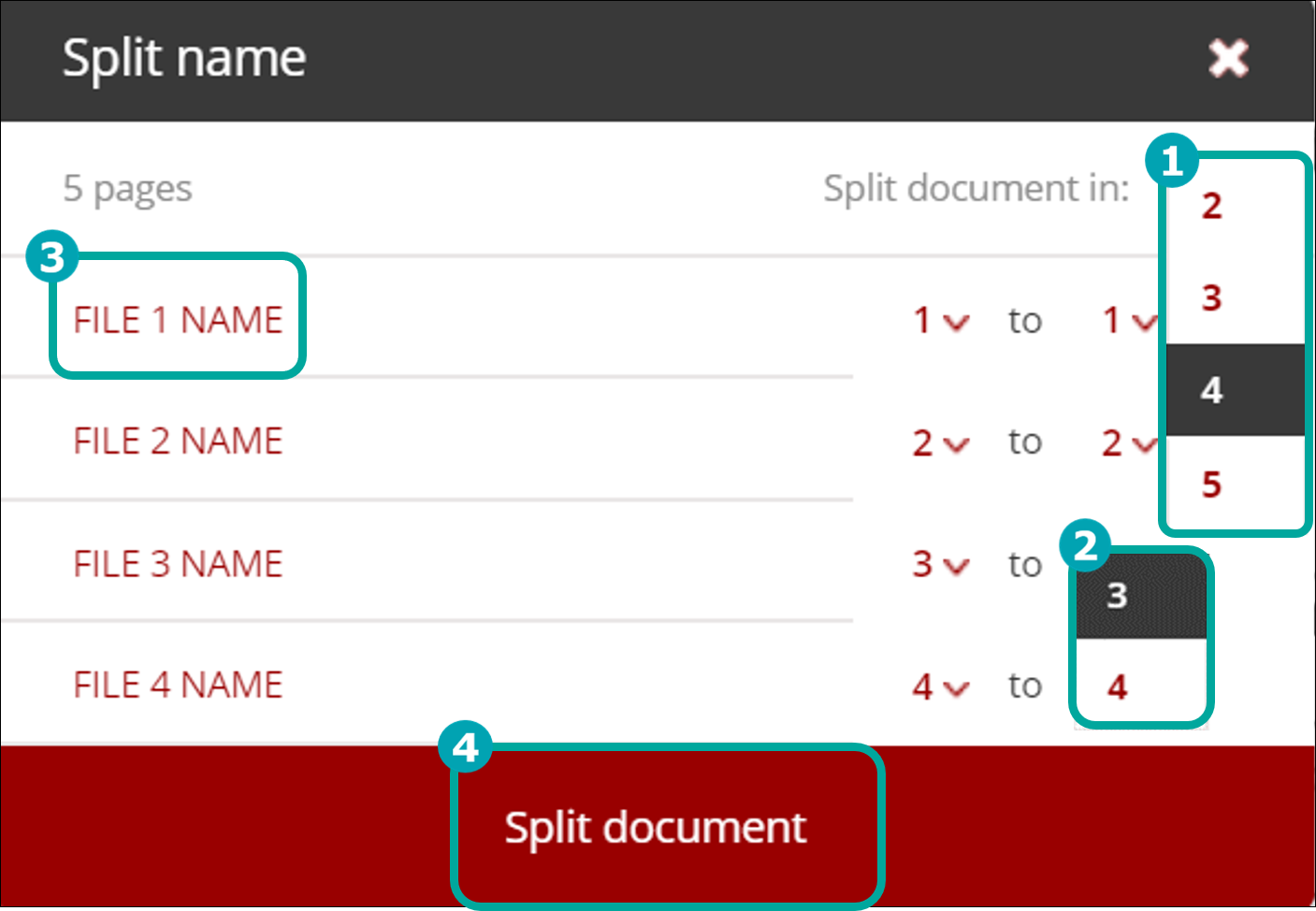 Select the number of documents to split the PDF into.

Select which pages of the PDF each document should contain.

Name each document.

Click Split document once all previous steps are completed.

Once split, the documents will automatically be available in the same Loop with the new names you have chosen. You can still access the original PDF by clicking Show Archived.