1. Log in to https://mykw.kw.com with your Keller Williams login credentials.
2. On the homepage under Quick Links, click on your market center's MC Intranet link.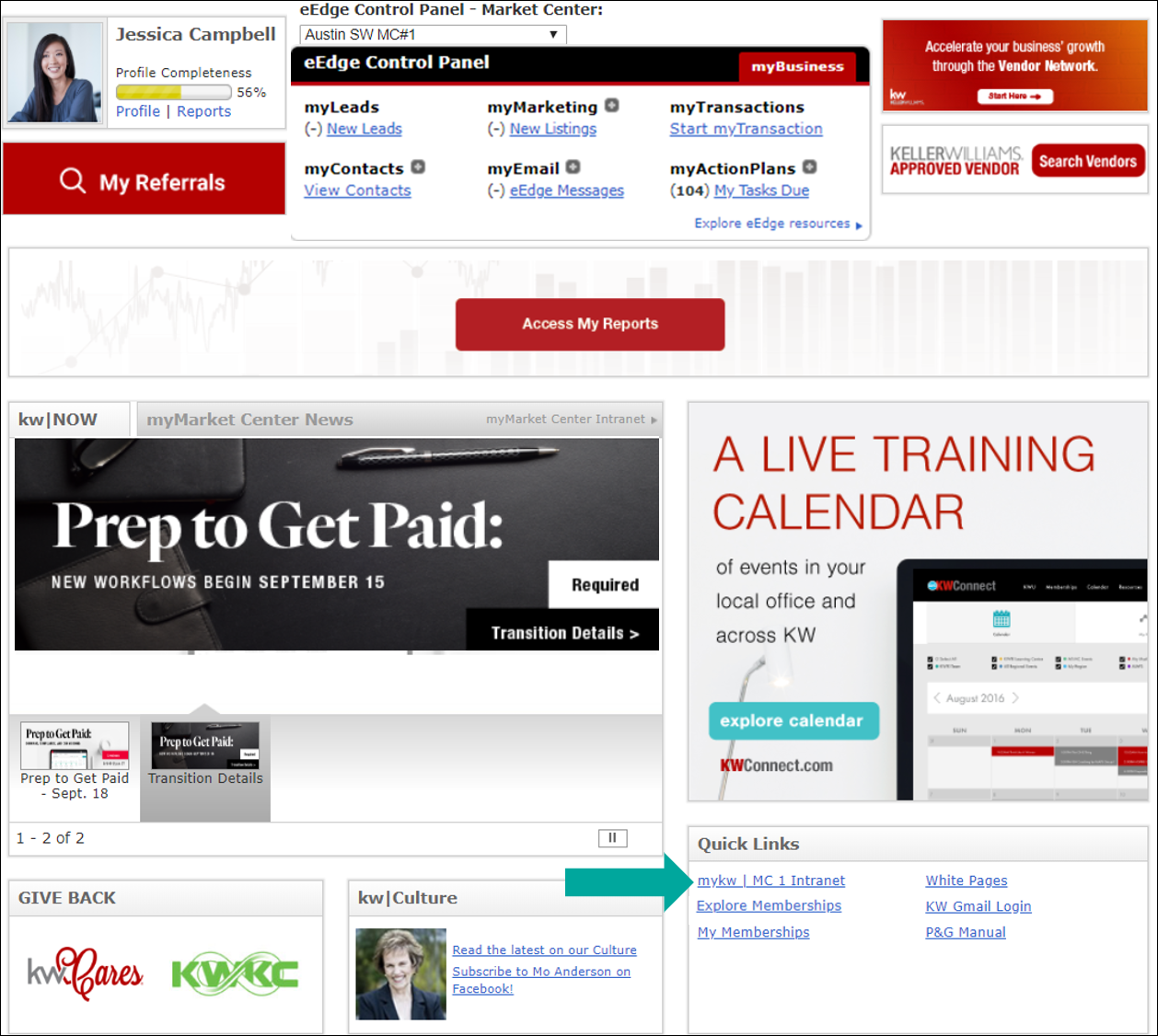 3. On the next page, click Market Center.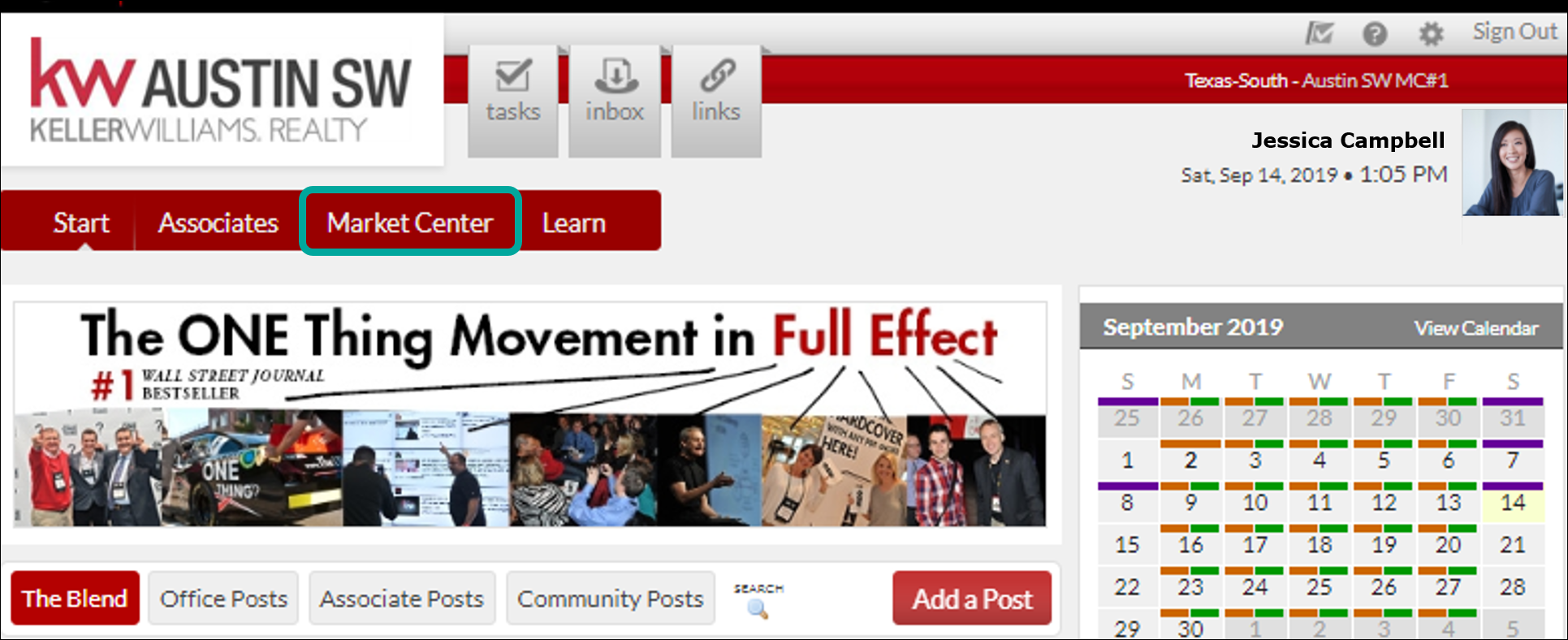 4. On the next page, click Documents.
5. Once you have reached the Office Documents page, click the document folder to open it, and click the document you wish to download.
6. Once you open the document you can download it to your computer by clicking the download,

icon. You may also print the document by clicking the print,

icon as well.