With Agent Sites in Command, you will be able to build highly personalized and engaging websites for each client you're interacting with. In addition to that - your Sites will be completely integrated into Command for seamless lead capturing, instant follow-ups with leads and contacts, tracking those interactions, and seeing what listings your clients might be interested in.
Access
1. Log in to https://agent.kw.com with your Keller Williams credentials.
2. Click the Sites icon,

, on the left sidebar and then click on the Agent Site Pages tab.
Navigation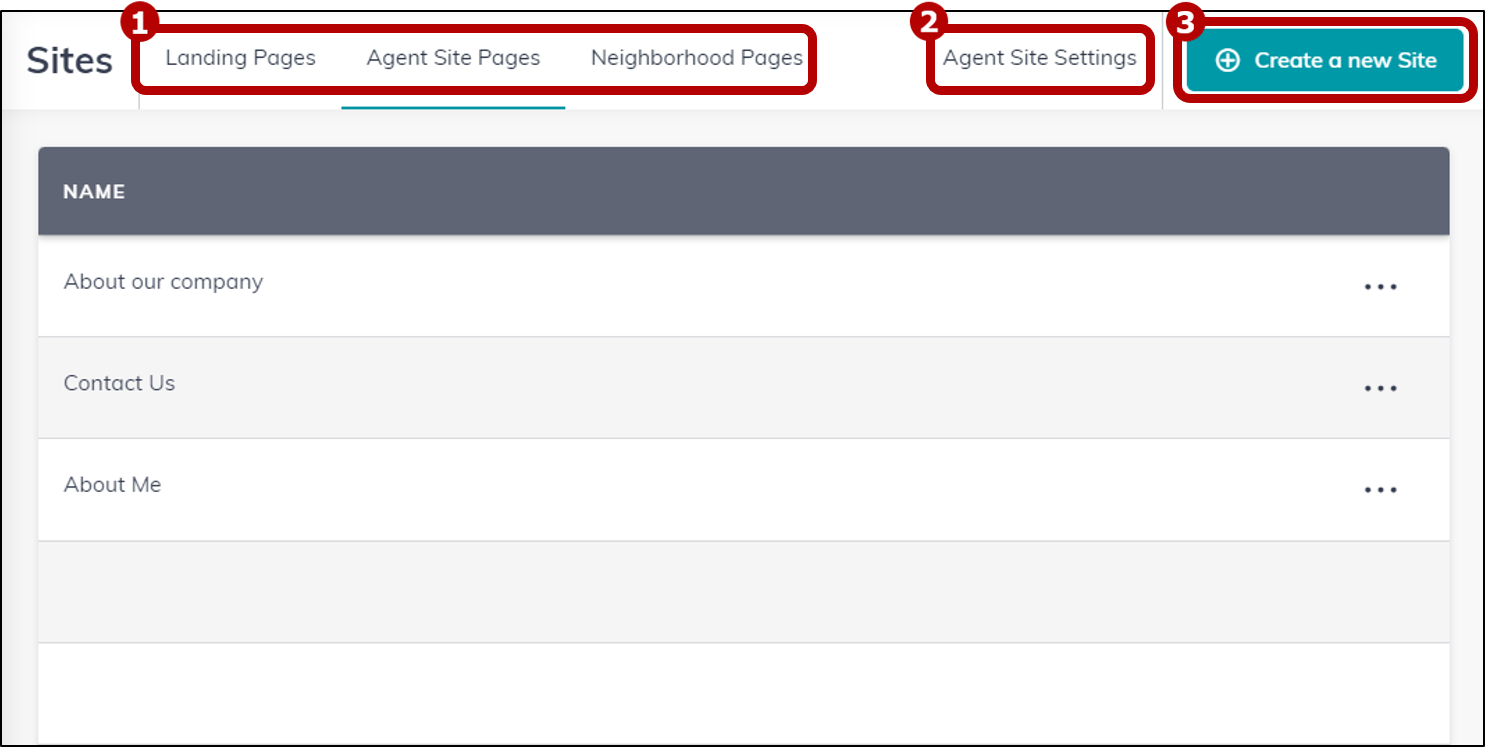 You can access your different pages through these three tabs.


You will manage your agent site through the Agent Site Settings.

You will click the Create a new Site button to begin the creation of your Site.
Set Up Your Agent Site
1. Download Placester Content - You can also download your custom content from your Placester site. This is optional. You will have access to your Placester site until October 1st and you will have until October 22nd, to download your custom content. To learn how, click here.
2. Collect critical information - Use the Prep Guide to collect all the information you'll need to quickly create your new site. Click here, to download the Prep Guide.
3. Complete the Kelle Guide - The Sites Kelle Guide walks you step-by-step through the creation and launch of your new website. Within the Kelle Guide you will be able to transfer your sub-domain from Placester to Command.
4. Complete your Meet the Team Content (Teams) - If you would like to have a Meet the Team page, please ensure your Marketing Profile is complete, as well as your team members. If a team member doesn't have their marketing profile complete, they will not be able to be added to the team page.
To learn how, click here.
You can prepare for the Agent Site transition, by using this flowchart. Click here, to download it.