In Command, Site Pages are the content that make up your Agent Site. You can easily create individual Site Pages and customize them with widgets that are available in the Site Pages editor.
To create a custom site page:
1. Log in to https://agent.kw.com with your Keller Williams login credentials.
 
2. Click the Consumer icon,

, on the left side bar.
 
3. Click Create a new Page, at the top right of the page.

4. Select the page type and click Create Page.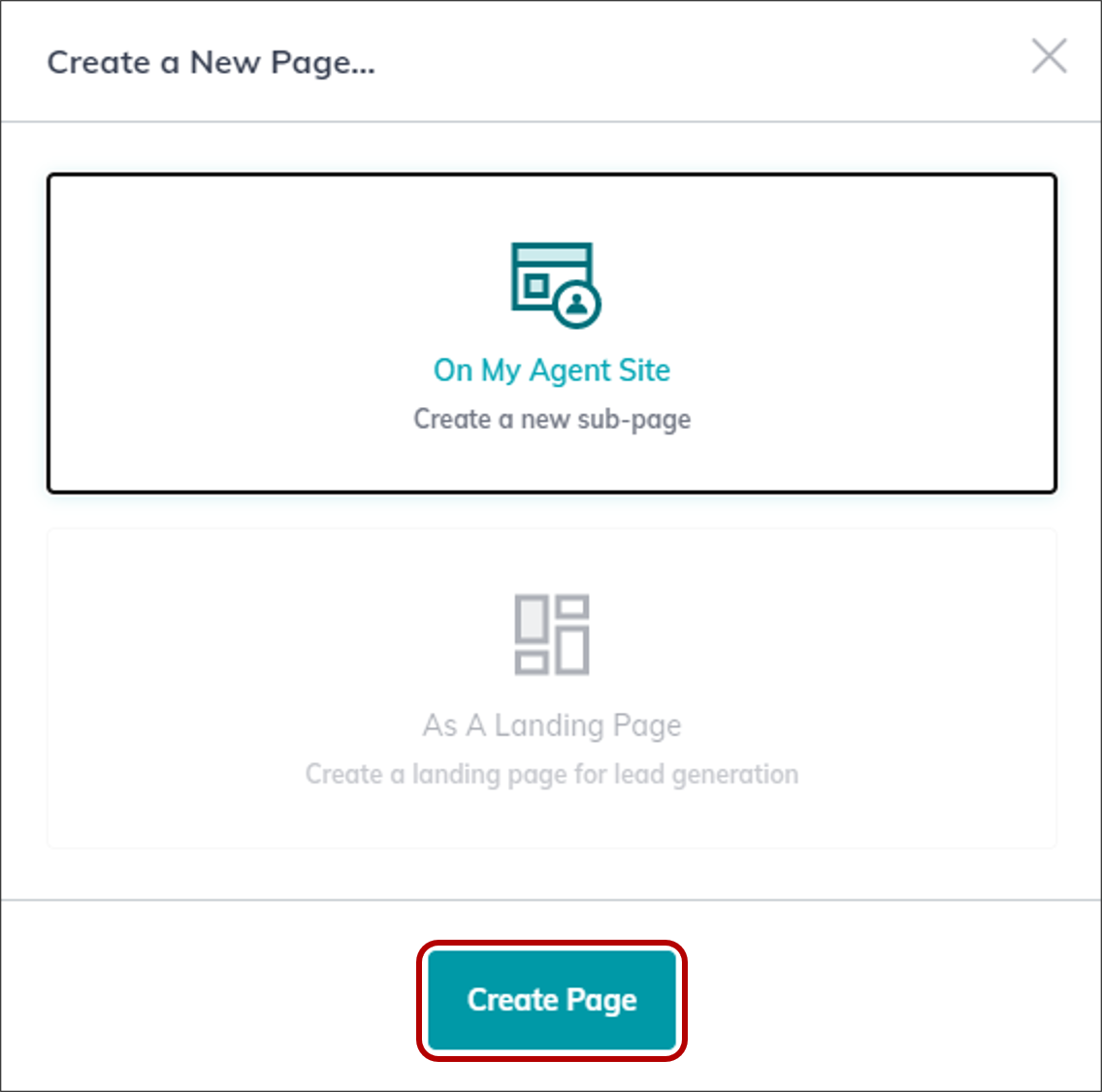 5. Use the Agent Site Page Editor to create your site page. You will see a list of widgets, on the right side of the editor, that you can drag and drop on to the page. The widgets you add to the site page will be filled with placeholder information. In the next step, you will configure these widgets to show the correct information.
When creating a Site Page, it is required to have at least one widget present on the page to complete setup. A Site Page cannot currently be setup using only the Text and Image Content Blocks.

6. When the page is set up the way you want, click Configure Widgets, at the bottom right of the page.
 
7. Each Widget you added to the template will show on the right side of the page, and will have fields for you to complete. Complete all of the applicable fields for each widget section, clicking Save and Apply, at the bottom right of the page, as you go.
 
8. At the top left of the page, edit the name the page.

 
9. Click Save Changes when finished. Click Yes, to confirm.

10. When the changes have been saved to the page, you will be directed to the Site Navigation page where you can add your new page to the navigation of your website. You can also remove a page or change the order of pages for the website as well.
Click here

to learn how to customize your Site navigation.

11. After the page is created, you can access it through the Agent Site Pages tab.