As you share your KW Agent Site, you might want to track visitors and usage using Google Analytics. You have the ability to add this tracking ID and then will be able to get analytics for any Agent Site pages hosted by Command.
| | | |
| --- | --- | --- |
|   | Before you start customizing your new KW Agent Site, you first need to ensure you Upgrade to the New Agent Site Experience. Once you upgrade, you will see a new navigation in the Consumer Applet, in Command, and you will be able to follow along with this article. |   |
To add your Google Analytics tracking ID to your KW Agent Site: 

1. Log in to https://agent.kw.com with your KW login credentials.

2. Click the Consumer icon,

, on the left sidebar.

3. On the My Website tab, click the Edit My Website button, in the middle of the page.

4. At the top left of the page, click the Menu icon,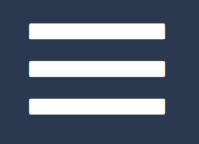 , ensure the Admin section is open, and select Organization Site.

5. Scroll down to the Google Analytics Tracking ID field, and enter your ID. Click Save at the top right of the page.