Rainmakers have the ability to assign Opportunity checklist items to team members. After the checklist item has been assigned to the team member, that checklist item will appear in the team member's Task applet as an Opportunity Task. After the checklist item is completed, the Opportunity checklist will be updated automatically.
To learn how to assign Opportunity tasks to a team member, follow the steps below:
1. Log in to https://agent.kw.com with your Keller Williams login credentials.

​2. Click the Opportunities icon,

​, on the left sidebar.
3. From the Opportunities Dashboard, click on the phase, where your Opportunity is located.
4. Locate the Opportunity and click on the checklist icon.
5. Hover over the checklist task you wish to assign and click Assign.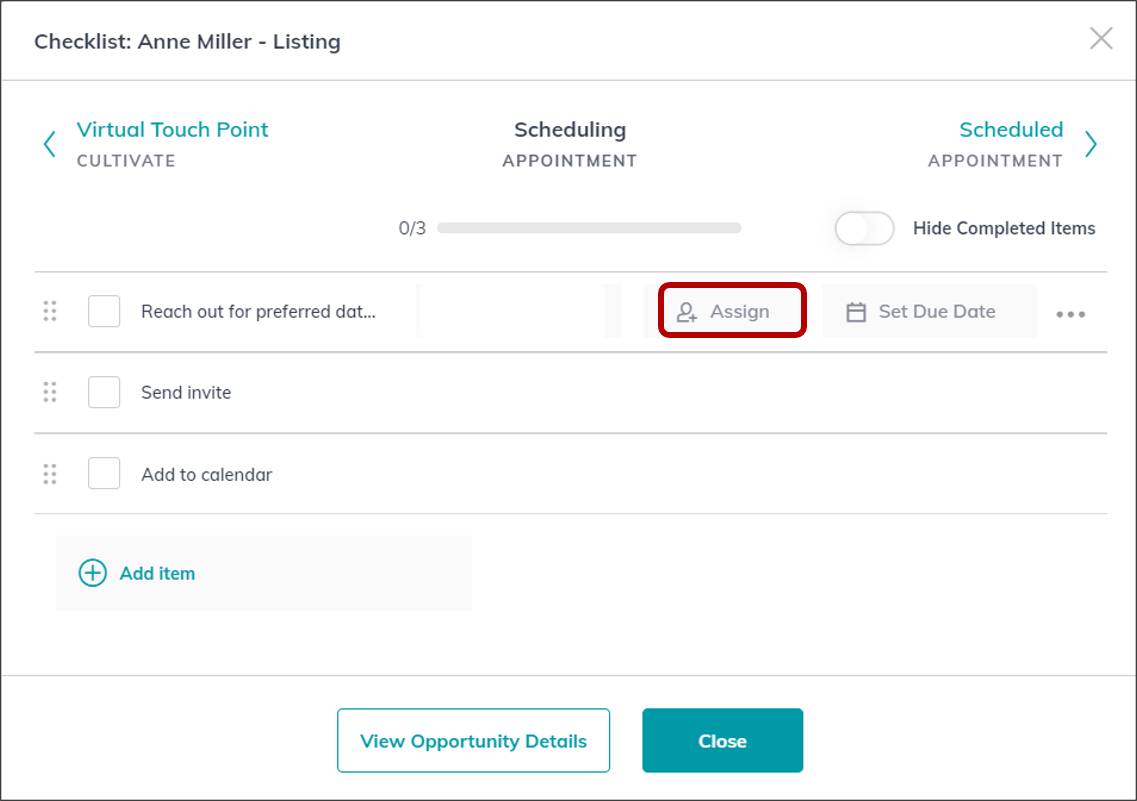 6. Search and select the contact you wish to assign the task to.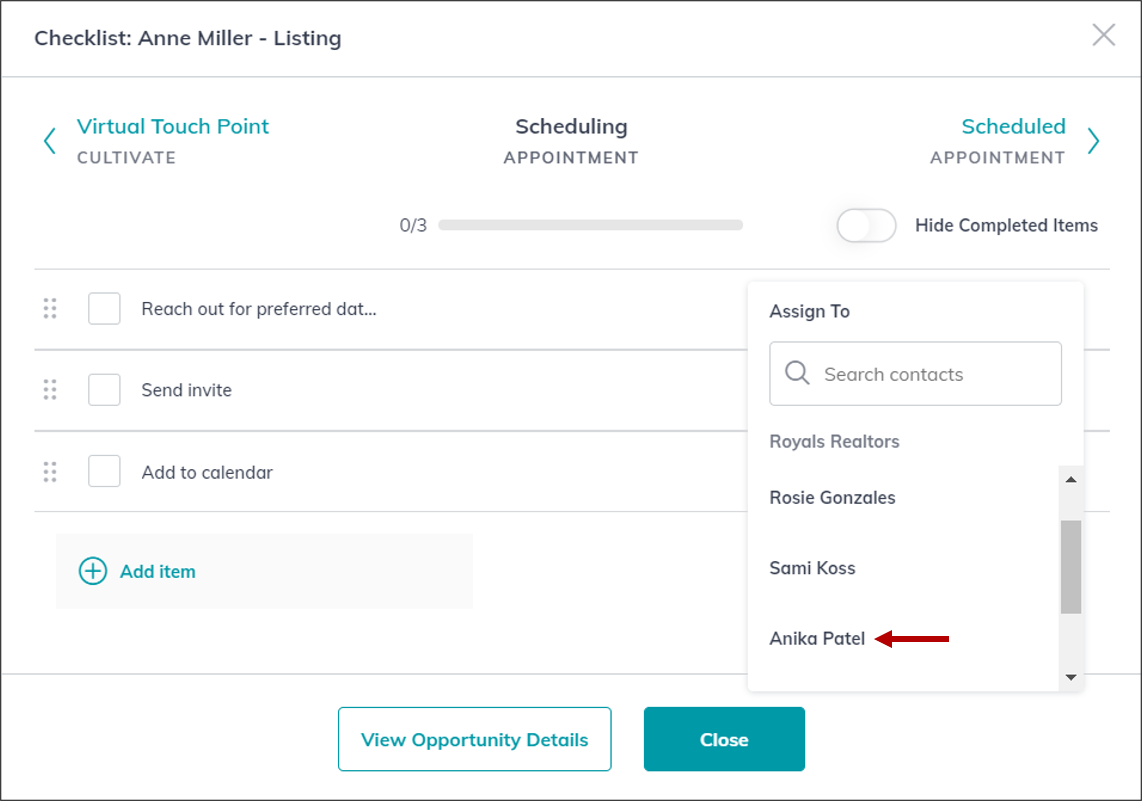 7. Click Set Due Date.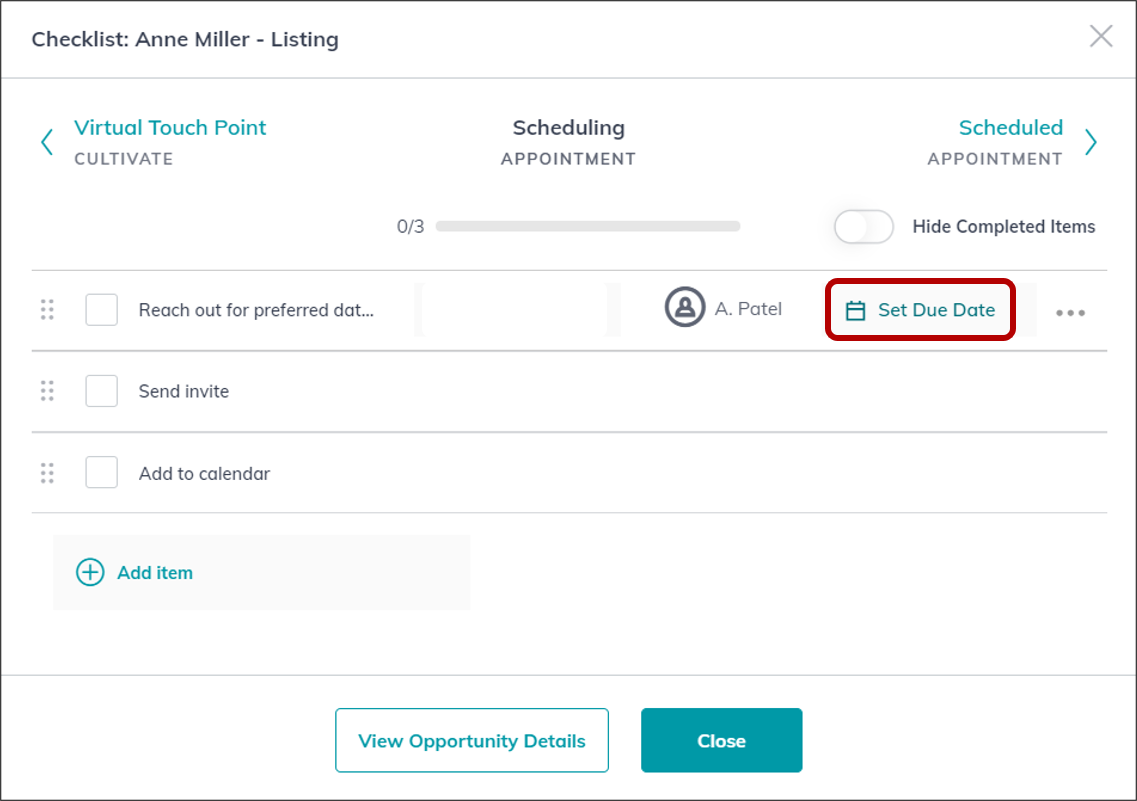 8. Select the day, time, and click OK.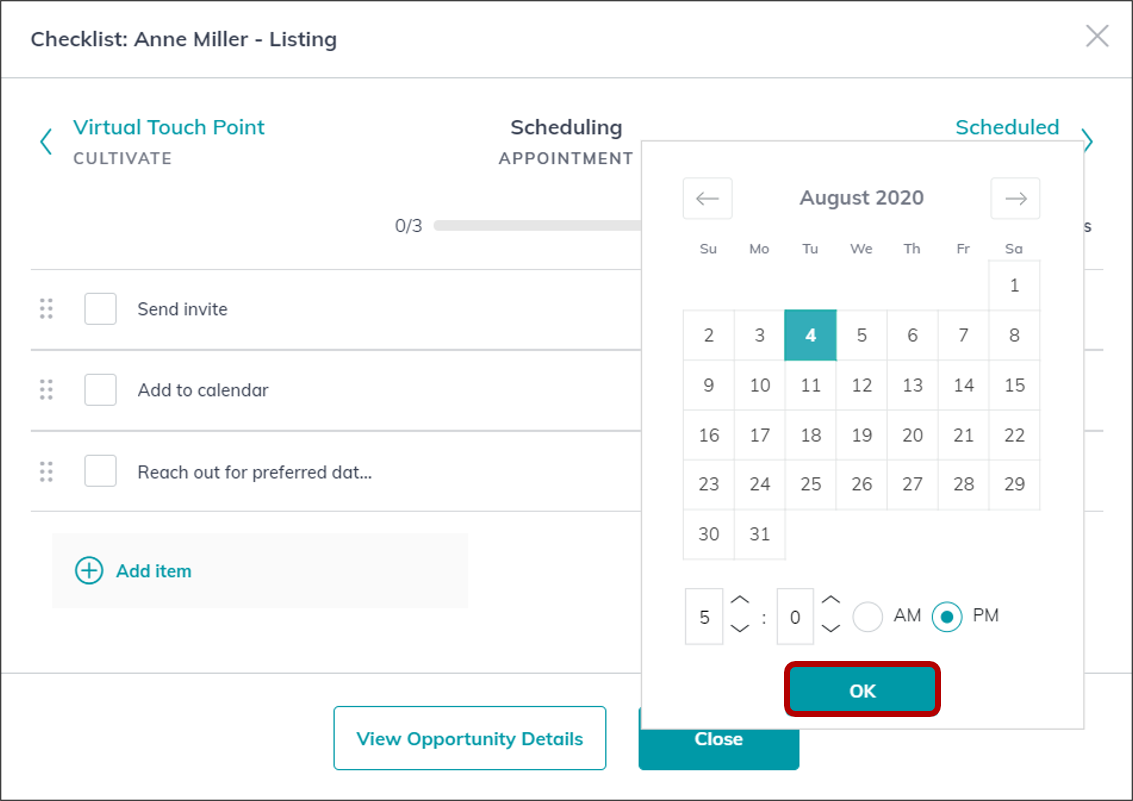 | | | |
| --- | --- | --- |
| | There must be a due date set, In order for the assigned opportunity task to be appear in assignee's Opportunities Tasks. | |
If you need to change the contact that has been assigned the task, click on the contact and select the new assignee.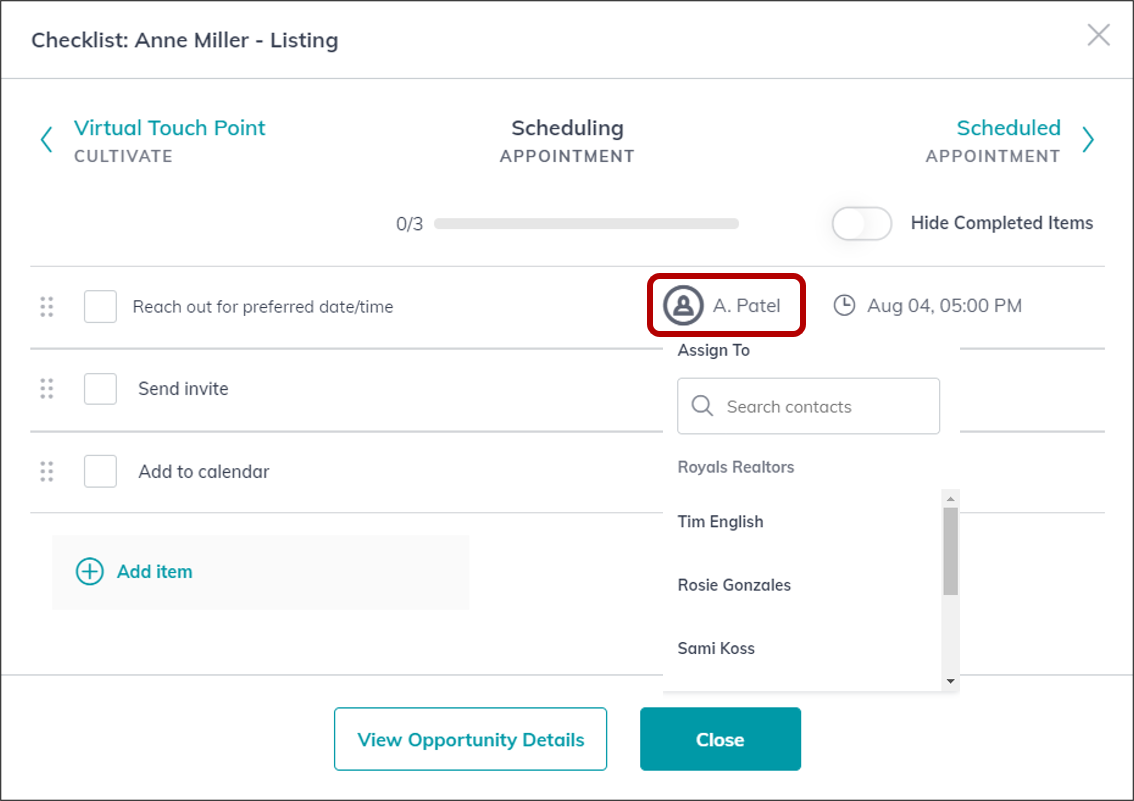 8. Click Close when finished.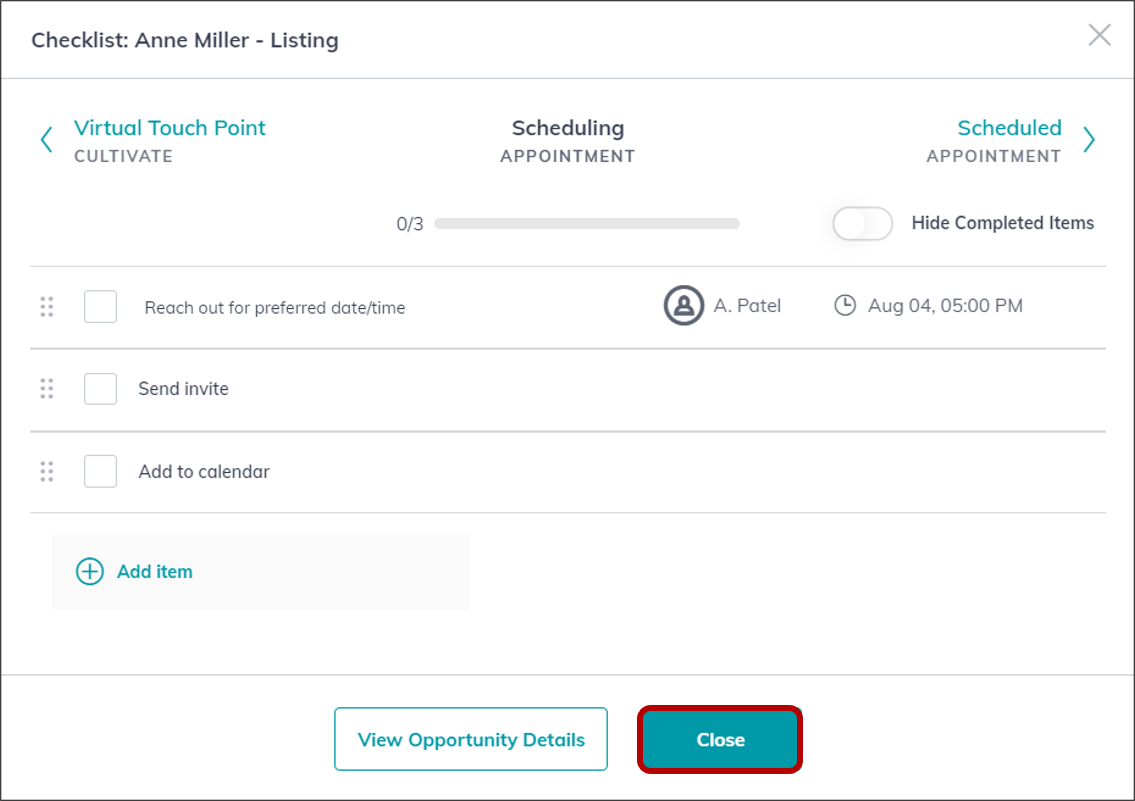 The task will be available on the assignee's Command Homepage task list and also in the Task Manager applet, under Opportunity Tasks.