If any of your contacts are associated with another contact, you are able to add the relationship.
To learn how to add a relationship to a contact, follow the steps below:
1. Log in to https://agent.kw.com with your Keller Williams login credentials.

2. Click the Contacts icon,

​, on the left sidebar

3. Locate the contact you want to add a relationship to and click the three dots.
4. Click Edit.

5. Click Add Relationship.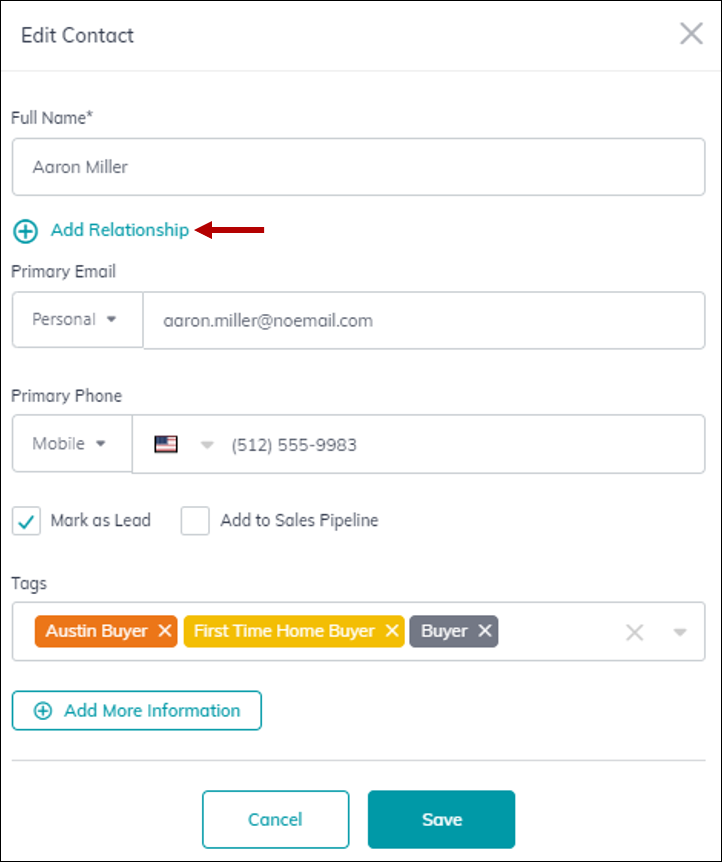 6. Select the relationship from the drop-down.


7. Search and select the contact. If the contact doesn't exist, you can create the contact by clicking Add. If the contact already exists you do not have to click Add.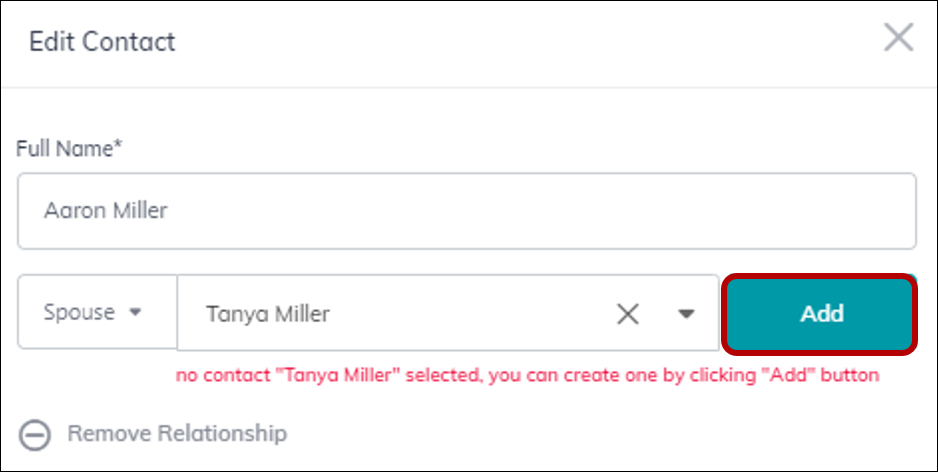 8. Click Save when finished.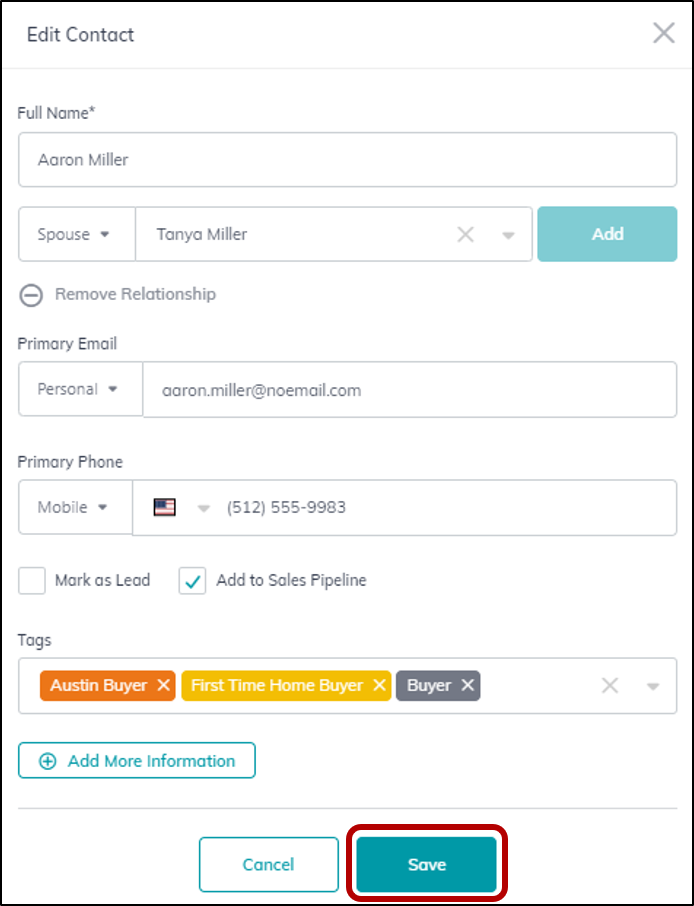 The relationship will be displayed in the About section at the bottom of both contact records.