Warning! The Telephone Consumer Protection Act (TCPA), which includes the National Do Not Call Registry, imposes strict limits on how real estate agents make calls, send text messages and/or leave voicemails. The law requires that you check all Do Not Call registries before calling or texting, and honor requests to be placed on all Do Not Call lists. The law also may require callers to meet certain consent requirements before making a call or sending a text message using an autodialer, or using or a prerecorded/artificial voice. Agents must follow this law or face stiff penalties and/or potentially catastrophic legal damages for violations. Contact your attorney to determine if your practices conform to the TCPA.

If you have a cloud communication system, or something that allows you to make phone calls through your computer (Dialpad, FaceTime, Vonage, ect.), you have the ability to make phone calls through the Contacts applet, in Command. You will be able to take notes and log the call seamlessly, without leaving Command.
You must have a system installed that allows you to make phone calls through your computer for this to work.
The contact you are trying to call must have a phone number added to their contact record.
We are not able to call using Twilio at this time, only text.
To call your contacts using Command:

1. Log in to https://agent.kw.com with your Keller Williams login credentials.

2. Click the Contacts icon,

​, on the left sidebar.

3. Click the name of the contact you want to call.

4. In the contact record, click the contact's phone number and select the Call option.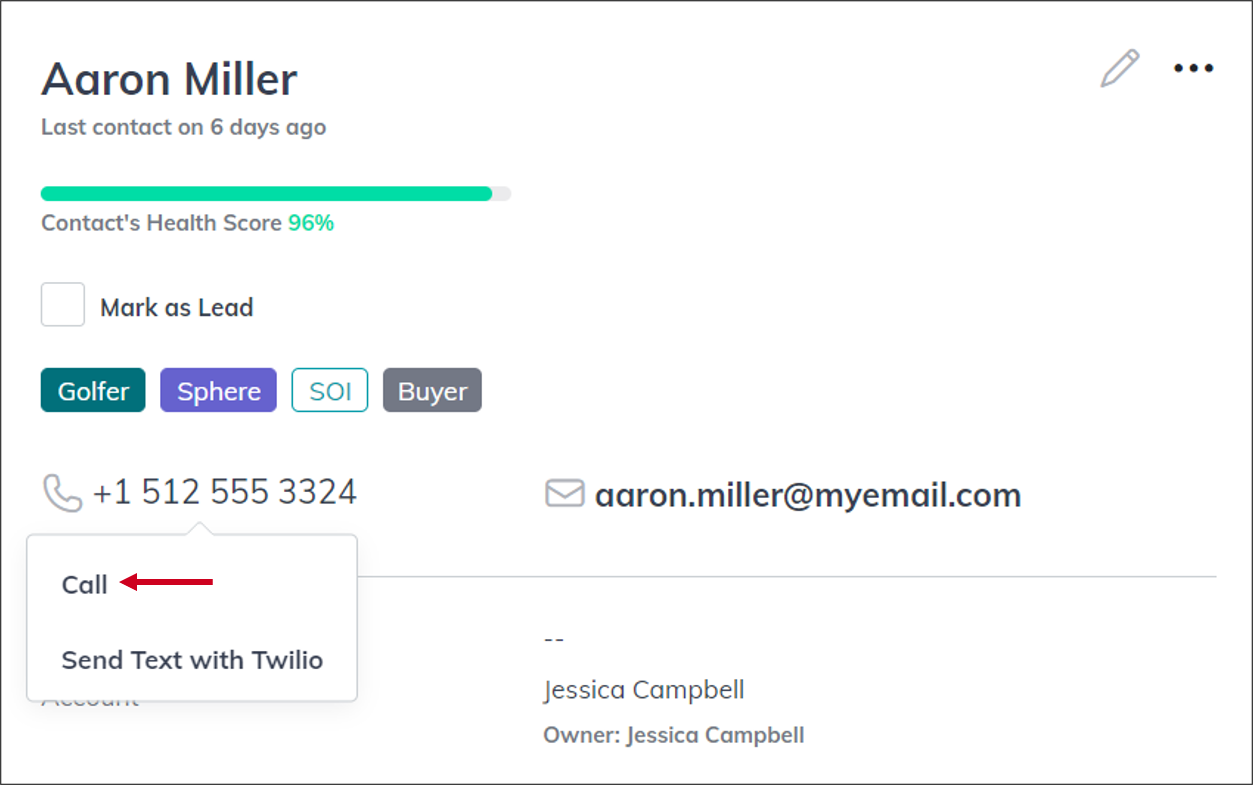 5. Once you click on this link, your computer should give you a pop-up message asking you to choose an app to make the call through. Select the app you want to make the call through, and the call will start.
On a Windows computer, it should ask you to pick an app, just choose the one you want to use.
On a Mac, it might default to FaceTime, giving you only the one option. You should be able to go to the settings for the application you want to use instead of FaceTime, and set it as the default.
If you did not get a pop-up message, click where it says "click here to try again," to launch the pop-up.

6. As you are making the call, use the Description box to take notes around the call, and check the Has Responded checkbox, if the contact answers.

7. Once you are done with the call, click Add Timeline.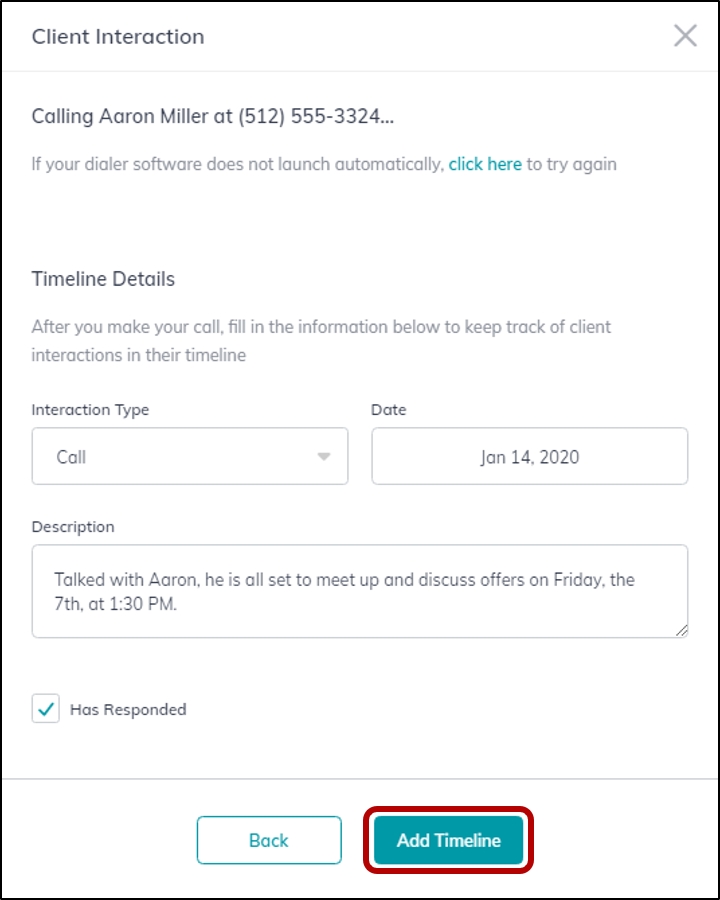 Now your call will be logged in the contact's record, and you can move on to your next task!