For Teams, Rainmakers now have the ability to manually assign Leads to Team Members.
To learn how to assign a lead, follow these steps:
1. Log in to https://agent.kw.com with your Keller Williams login credentials.
2. Select your Team from the drop-down at the top of the page.
3. Click the Contacts icon,

​, on the left sidebar.
4. Locate the Lead you want to assign and click the three dots.
5. Click Assign To.

6. Select the Team Member that you will assign the lead to, and click Assign.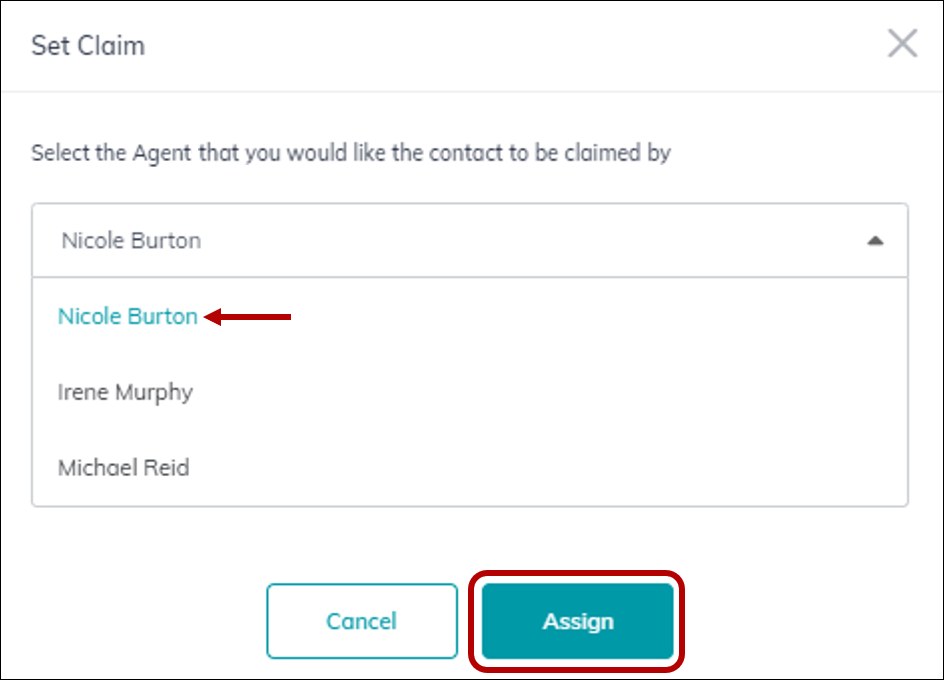 The lead will then instantly appear in the assignee's contact list and the contact record will show it has been claimed by the assignee.