In Command you now have the ability to view and export reports based on database and activity, goal tracking, and Opportunity insights. There are more reports that will be available to your later.
To export Reports in Command:
Access
1. Log in to https://agent.kw.com with your Keller Williams login credentials.

2. Click the Reports icon,

, on the left sidebar.

3. Click the Reports tab.

4. Select the Report you want to export using the "Show" drop-down arrow. Opportunities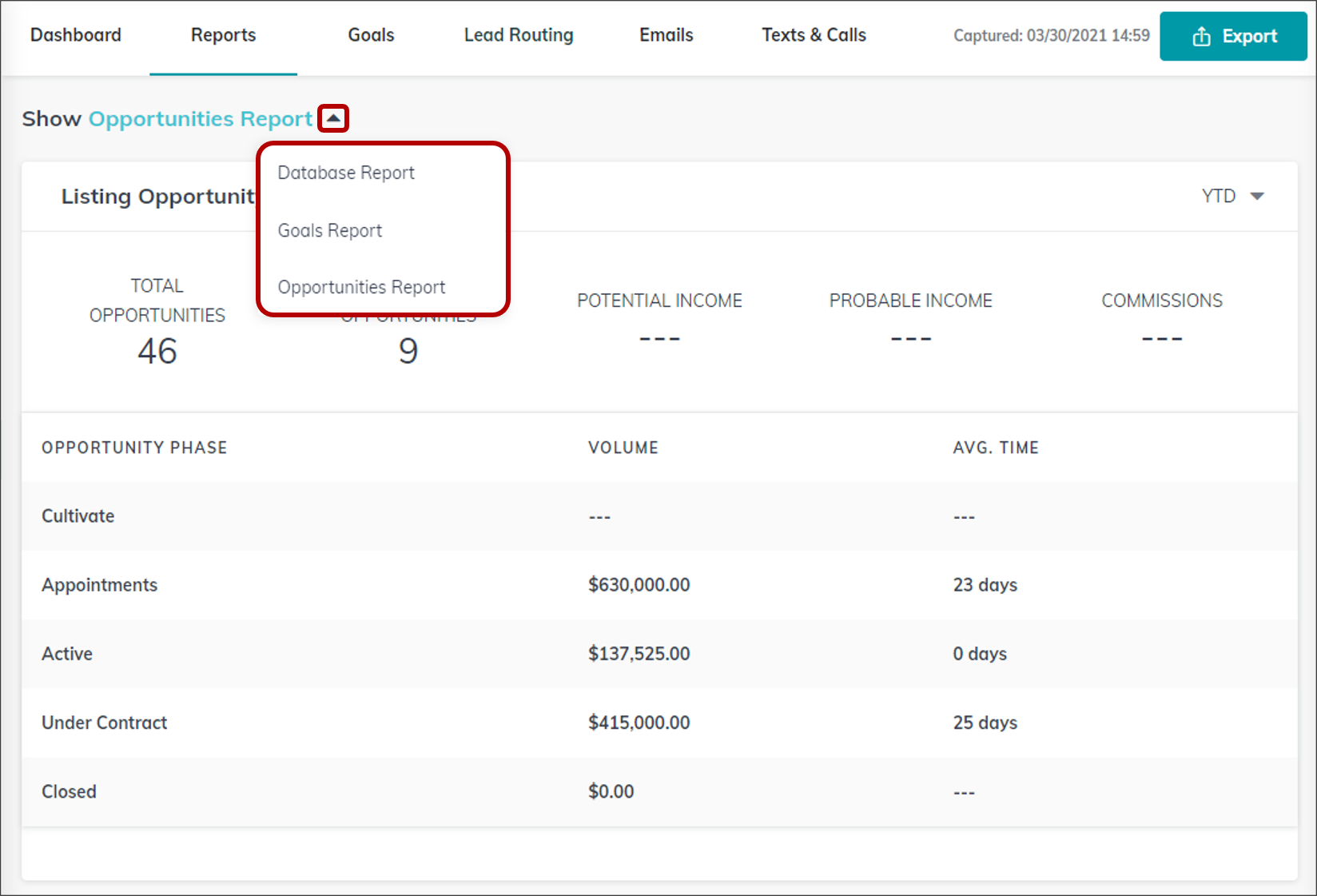 You can export three different types of Reports:

Database Report - Shows database health score, total activity in SmartPlans (what SmartPlans the contact is added to) and also track the number of leads you have per lead source.
Goals Report - Monitor the progress of your goals at a monthly or yearly level.
Opportunities Report - See total Opportunities, new Opportunities, total volume in each phase, and the average time it takes to move an Opportunity through your pipeline.

5. Click the Export button,

, in the top right-hand corner of the page.

6. Select your desired export file format. You can either export as a PDF or CSV.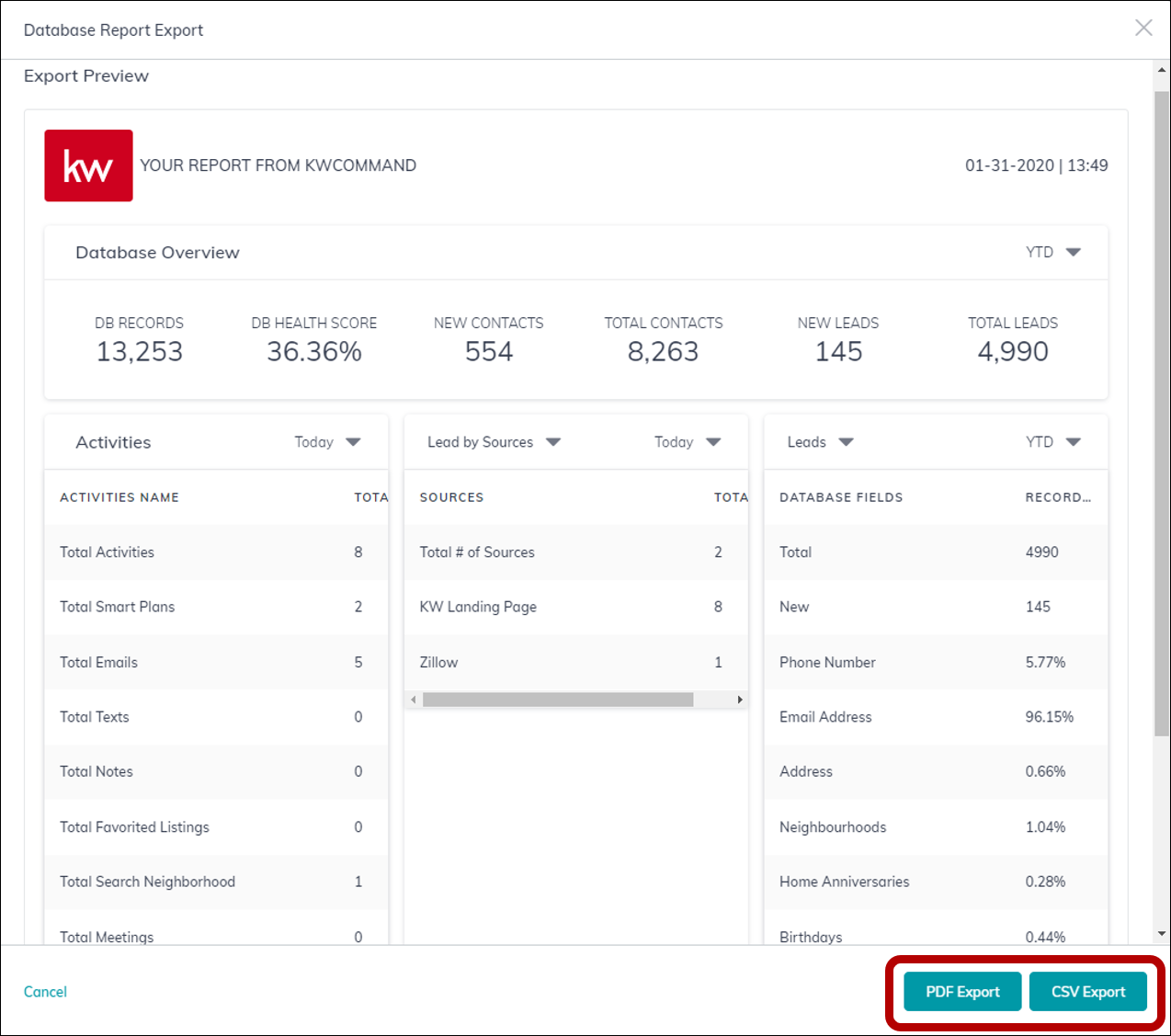 Once your Report has been exported, you should be able to retrieve it from the download files on your computer.