As your client is completing their Buyer or Seller Guide whether it be through your Agent Site or on your KW App you are able to track their progress as well mark steps of the guide as "complete" from within Command. You will first need to have an Opportunity created for the client before you can manage their Consumer Guide steps in Command.
To learn how to manage a clients Consumer Guide steps, please follow the steps below:

1. Log in to https://agent.kw.com with your Keller Williams login credentials.

2. Click the Contacts icon,

, on the left side bar.

3. Click on the contact's name.
 
4. Click the Opportunities tab, at the top right of the page, and click on the Opportunity name.

5. Once you've been directed to the Opportunity, click on the Buyer or Seller Profile tab.
 
6. Click Manage Guide.
 
7. Check the box next to the Guide Step you want to mark as Complete and click Save Changes.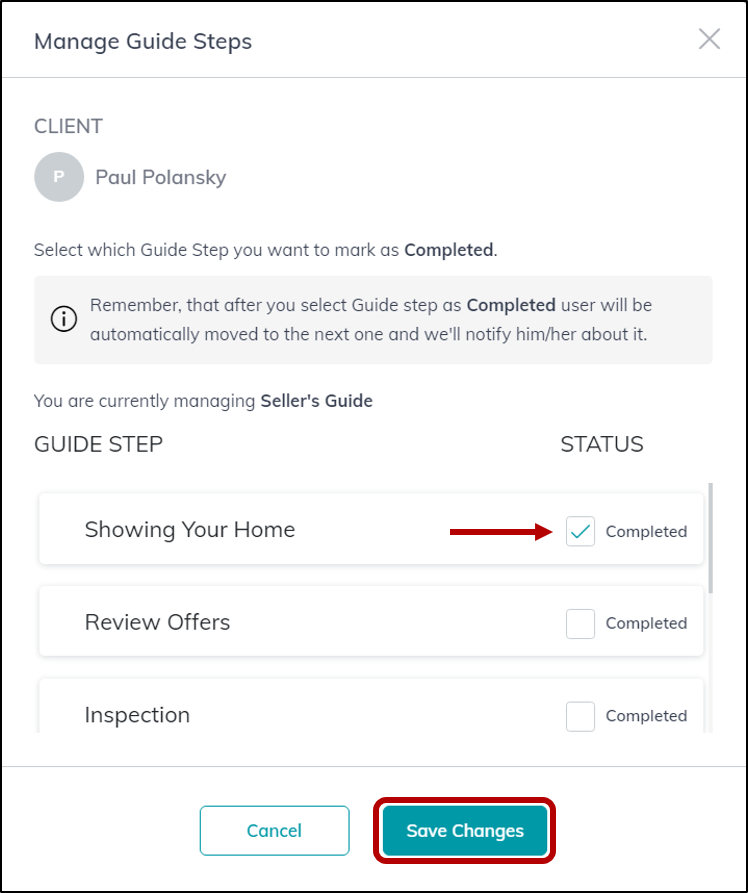 8. Click Save Changes again to confirm.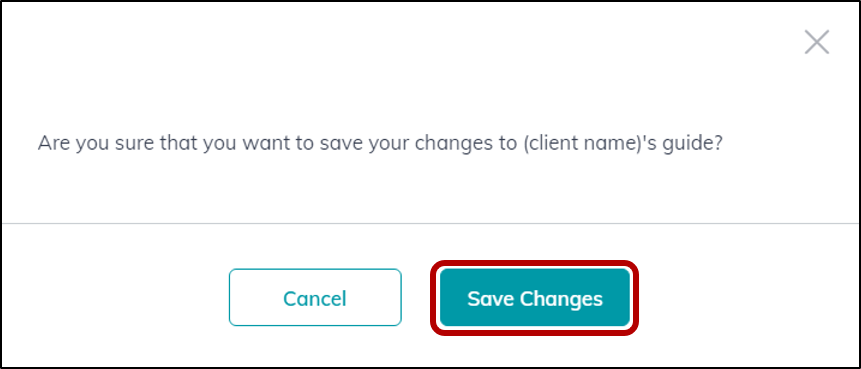 9. A message will appear at the top of the page stating that the Guide has been updated.
 
Once a Guide step is marked as Completed, the client's app will reflect the change. They will also be able to mark Guide steps as complete, which you can undo by following the steps above.