We know testimonials are an important factor to the success of an agents' business. With Command, after a user has captured their client testimonials they can create a testimonial page for their Agent Site. Within the Testimonial Page, they can have up to 10 testimonials displayed. In order for a user to be able to create Testimonial Display Page, they will first need to create a Testimonial Capture Landing Page and actually capture testimonials.
To create a testimonial page for your Agent Site:
1. Log in to https://agent.kw.com with your Keller Williams login credentials.
2. Click the Consumer icon,

, on the left side bar.
3. Click Create a new Page, at the top right of the page.


4. Select the page type and click Create Page.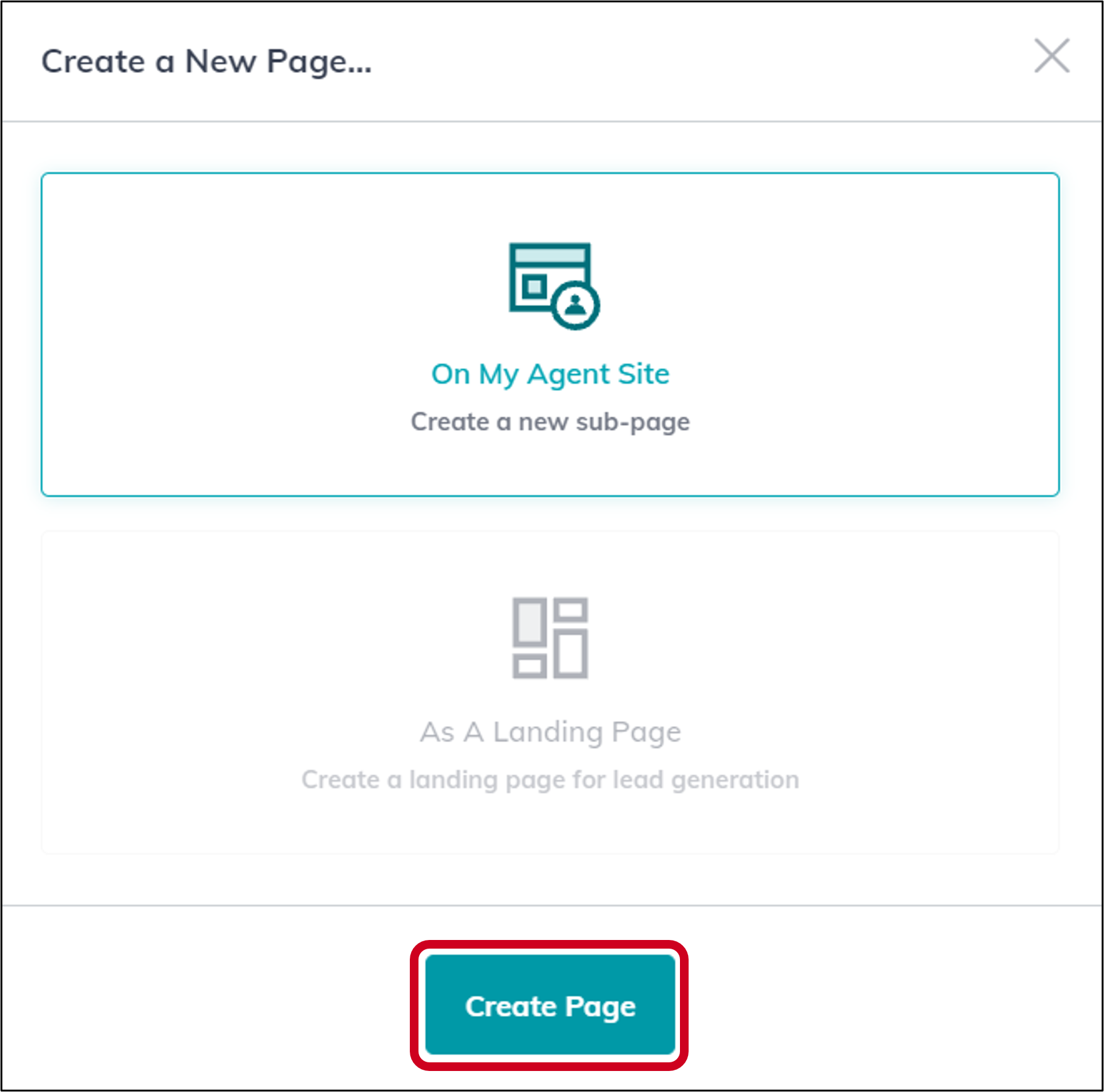 5. Use the Site Page Editor to create your testimonial page. You can either use the Testimonial List widget or the Testimonial Carousel widget. Drag and drop the widget on the page. The widget will be filled with placeholder information. In the next step, you will configure these widgets to show the correct information.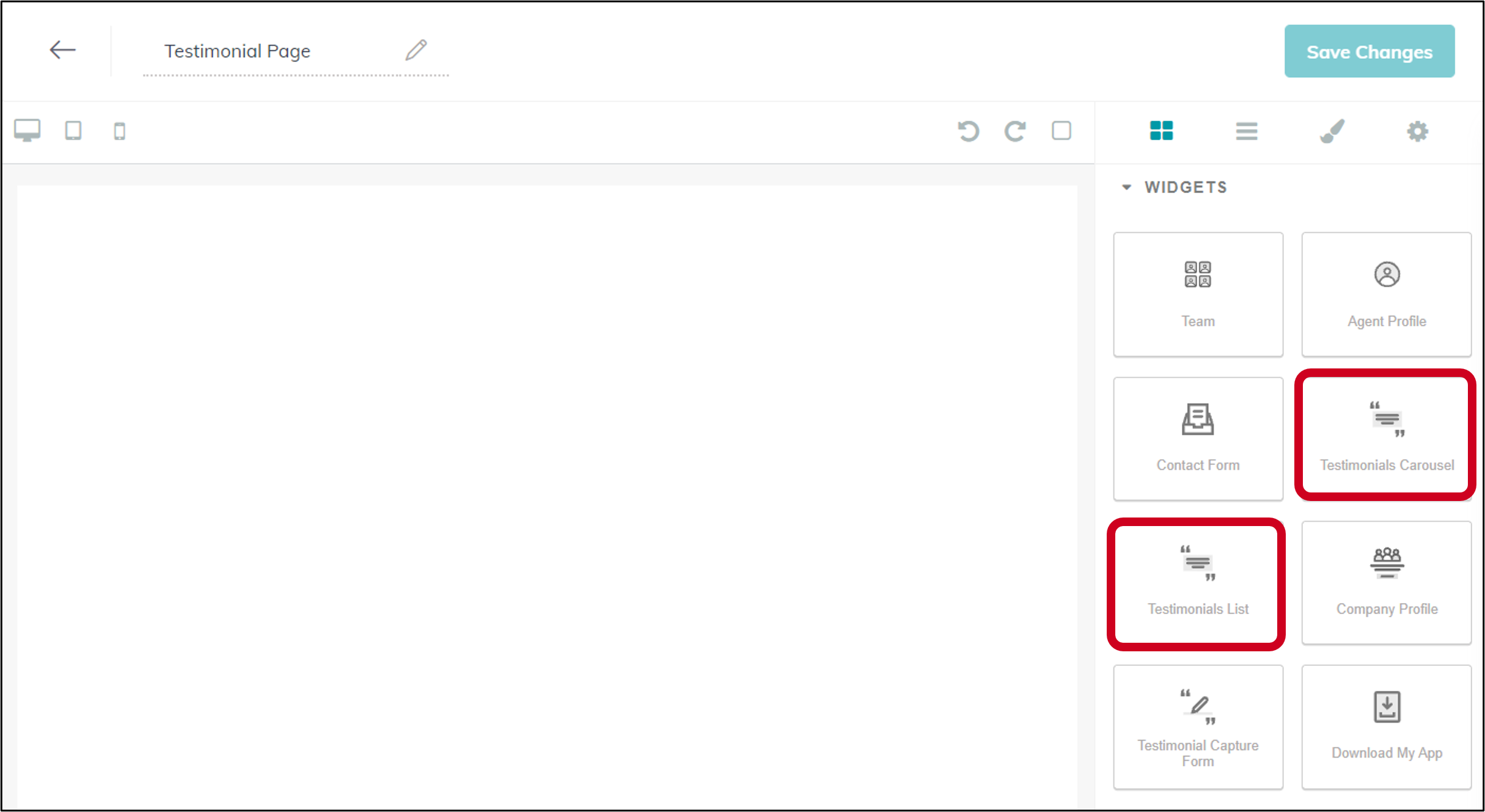 6. When the page is set up the way you want, click Configure Widgets, at the bottom right of the page.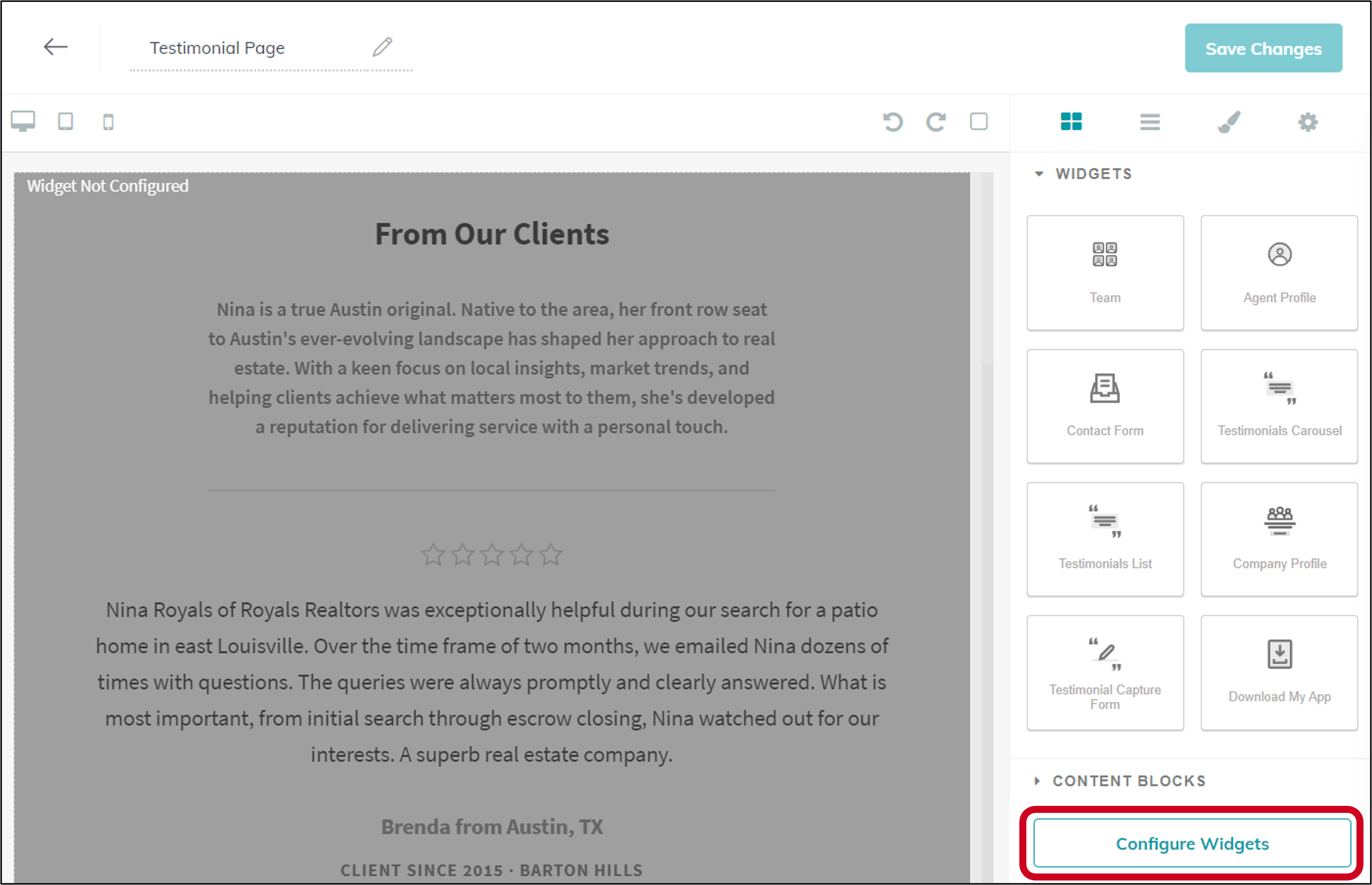 7. Enter your headline and introduction text into the corresponding fields and select which testimonials you want to have on your page. If you don't see the testimonials you want to choose, you can click Browse Testimonials to view a full list of the testimonials you have captured. Select your testimonials by clicking the checkbox beside them and Click Continue. Click Save and Apply, at the bottom right of the page when finished.
If you select the Testimonial List widget, you can have all 10 selected testimonials displayed. However, if you select the Testimonial Carousel widget only the first 3 selected testimonials will be displayed.

8. At the top left of the page, edit the name the page.


9. Click Save Changes when finished. Click Yes, to confirm.


10. After the page is created, you can access it through the Agent Site Pages tab.