In Campaigns, you can now create engaging videos about a specific neighborhood, using information that is pulled in dynamically. These videos utilize up-to-date market information, pulled in real time. These videos are meant to be shared in the moment and will not update with new information, after they are created. Using these for social posting is a quick and easy way to share your expertise and marketing ability.
To create a Neighborhood Video social post:


Access
1. Log in to https://agent.kw.com with your Keller Williams login credentials.

2. Click the Campaigns icon,

, on the left side of the page.

3. Click Social Posts.
Generate Neighborhood Video
1. Click the arrow icon,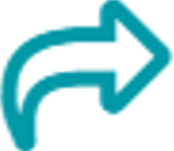 , besides "Create Your Own Neighborhood Video"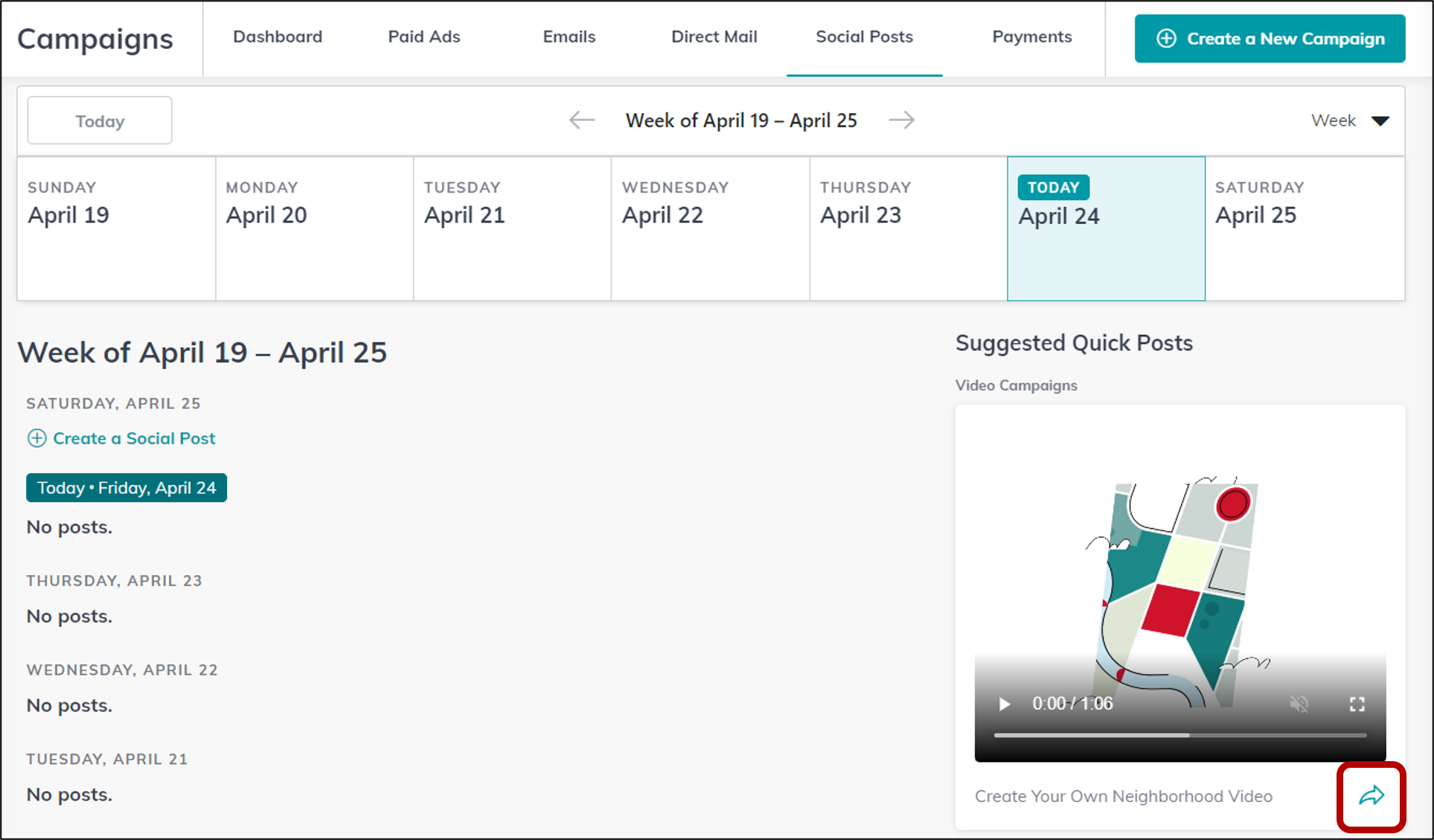 2. Search for the neighborhood you wish to create a video about, select the neighborhood from the list of results, and click Next.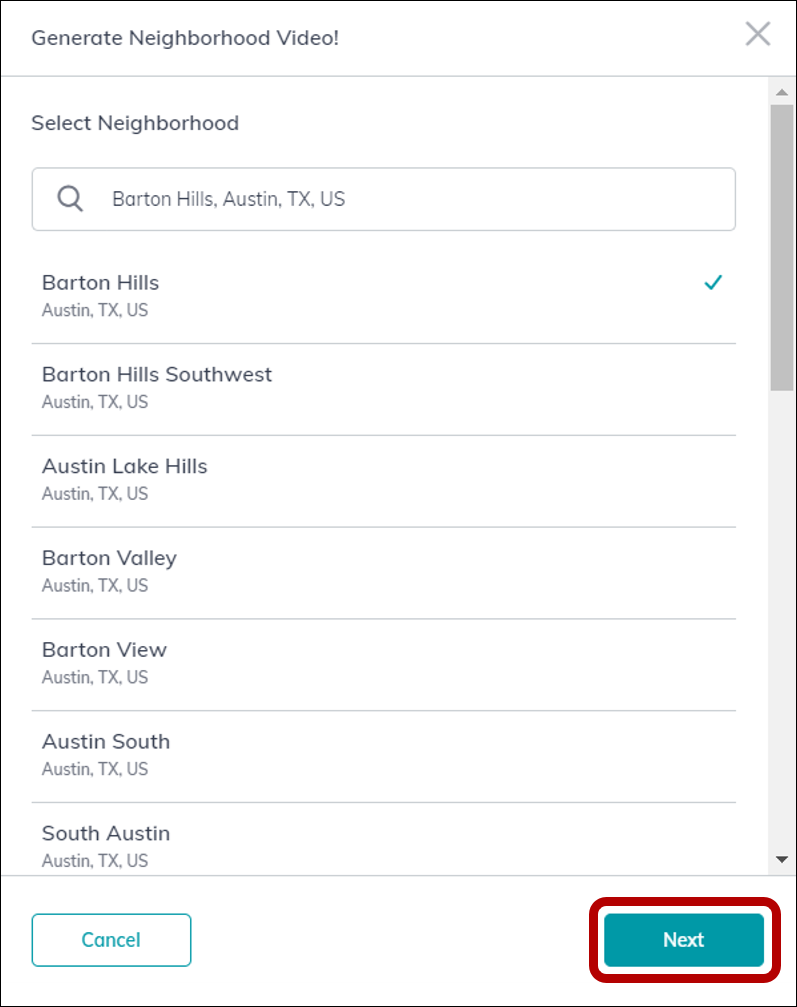 3. If any of the generated neighborhood information is incorrect you can make those changes. Once you are finished, click Next, and your neighborhood video will be generated.
The information about neighborhoods is generated from NextDoor and the listing information is generated from the listing feed.
 4. Once the video has been generated click Save and Post Video.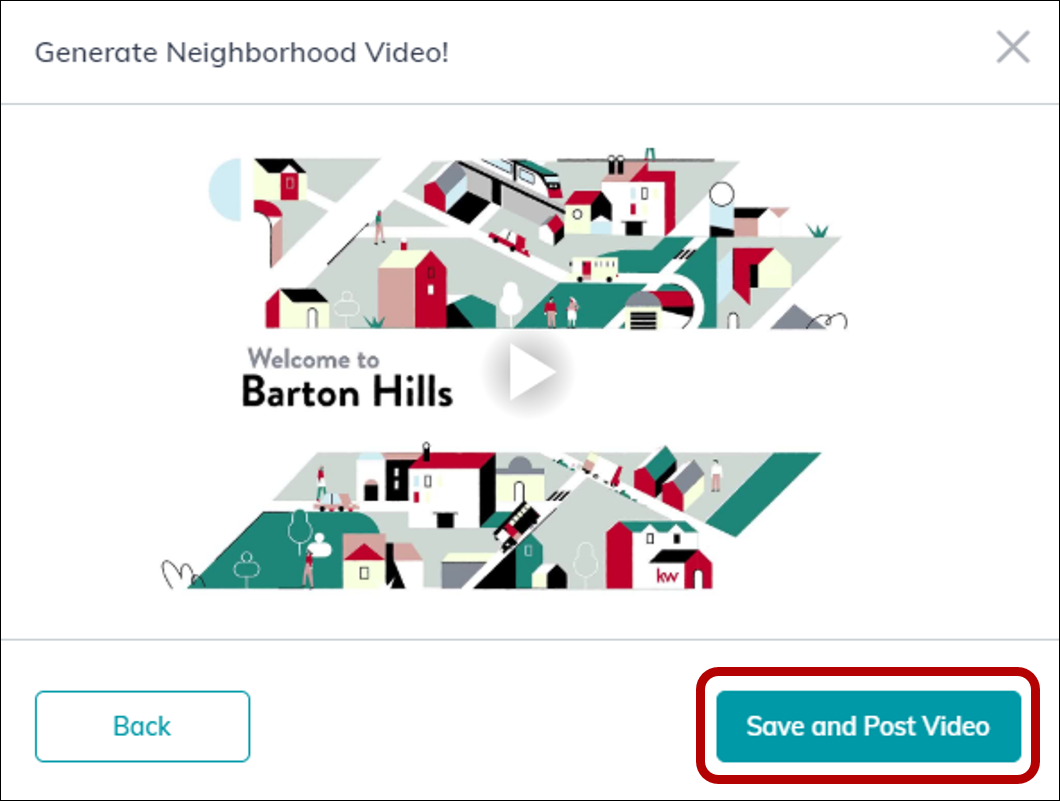 Create Social Post
Type your post in the space provided and keep an eye on the

character count limit 

at the bottom right of the text box. 

 

 

The character limit for Facebook is 2200 and the character limit for Twitter is 280.
 
Scheduling
Creating posts is just one part of the process, now we need to choose a schedule for our social post queue. Now we need to choose a schedule for our neighborhood video social post queue. You have the option to either schedule your post for a later date and time or you can have the post published immediately.
 If you choose to schedule your post, you will need to select a date and time before proceeding. If you are publishing the post immediately, you will just select that option.
Channels
You can post to different channels at the same time.
To learn about connecting to applications within Command, click here.
1. Once you have decided when the post will be published, you will then need to select the channels the post will be published on.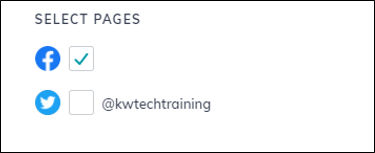 2. Once your post is finalized, click Schedule or Publish Post.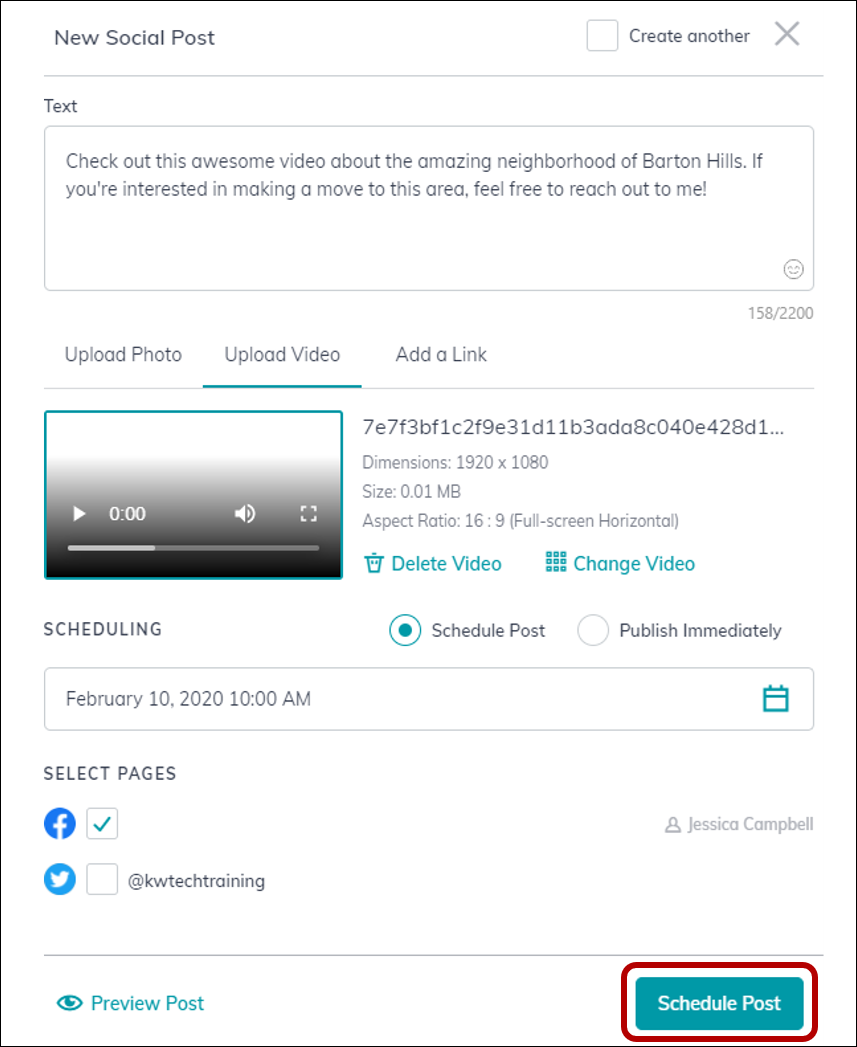 3. You can view a preview of your neighborhood video before clicking Schedule or Publish Post one more time.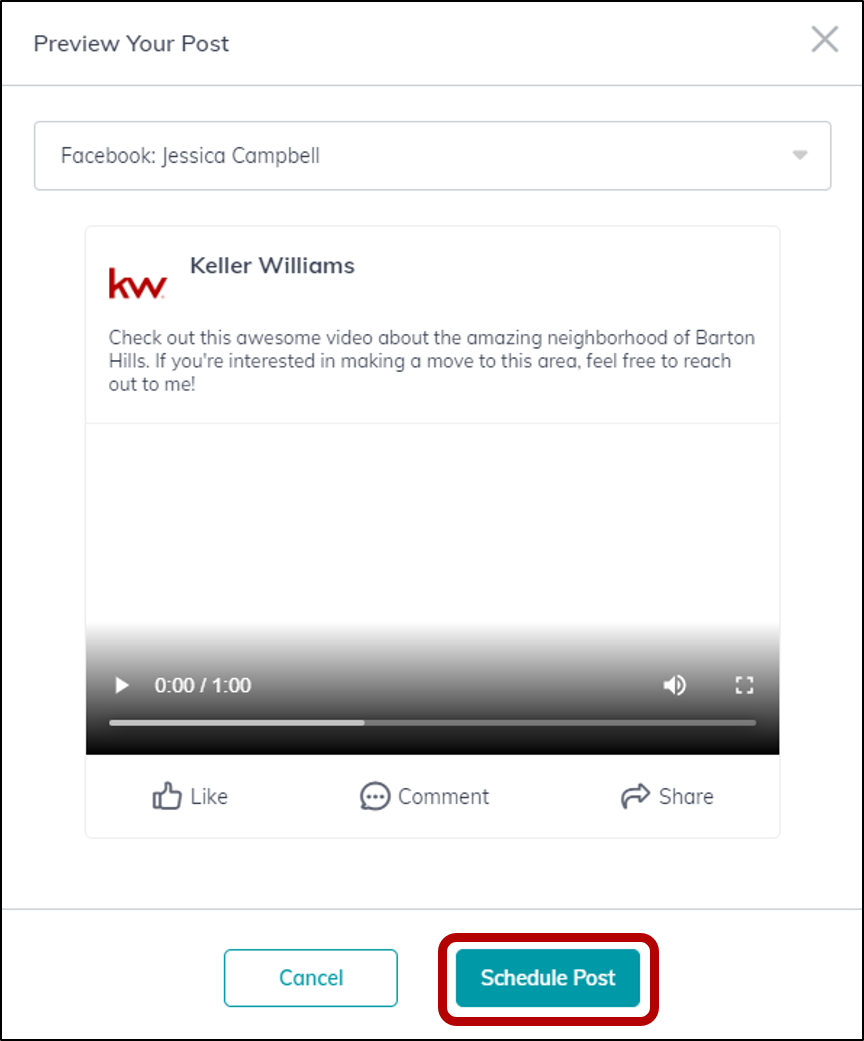 Once your post has been scheduled you can view in social post queue. You can also make changes to your neighborhood video before it's scheduled time, if need be.