In Campaigns, you can now create engaging videos about a specific neighborhood using real time data and run a social ad with it on Twitter and/or Facebook. These videos are known as Neighborhood SmartVideos and the neighborhood information is generated based on the current trends for that specific neighborhood, which allows you to truly be a local expert to any area.
To learn how to create a SmartVideo social ad, follow the steps below:
You must connect your social media account(s) through Command "Settings" before you create an ad campaign.

Click here

to learn how to use "Settings" to connect your outside applications to Keller Cloud.

Facebook and Instagram ads are paid through a credit card you add on the "Payment Profile" page. It is important to set up your payment profile before you create a digital ad. The exceptions to how payments are handled are RealMailers, Google AdWords, and Twitter; these are paid on their respective sites.

Click here

to learn more about how to set up and manage your payment profile and see your credit.

1. Log in to https://agent.kw.com with your Keller Williams login credentials.

2. Click the Campaigns icon,
, on the left side bar.


3. Click Create New Campaign at the top right of the page.
| | |
| --- | --- |
| | If your initial Campaigns dashboard does not appear like the image above, don't worry - everybody will have a different dashboard depending on their usage of Campaigns in the past 3 months. There are three levels: Beginner, Intermediate, and Advanced. |

4. Select Social Ad.
5. On the "New Social Ad Campaign" page, you will fill out the following form:
Click here

to learn how to complete the "Create New Campaign" page.

6. Click Set Up Campaign, you will be taken to the "Review and Customize Your Campaign" page. This is the second and final step to creating a neighborhood video social ad.
Ad Text
This information will be displayed to your audience when they are viewing your neighborhood video ad.
Click Configure, fill out the information in each field, and click Save Ad Text when you are finished.
Generate SmartVideo
This section is where you will generate your SmartVideo.
1. Click Configure, select the Video, and then click "Select Media for this Campaign."

2. Search for the neighborhood you wish to create a video about, select the neighborhood from the list of results, and click Next.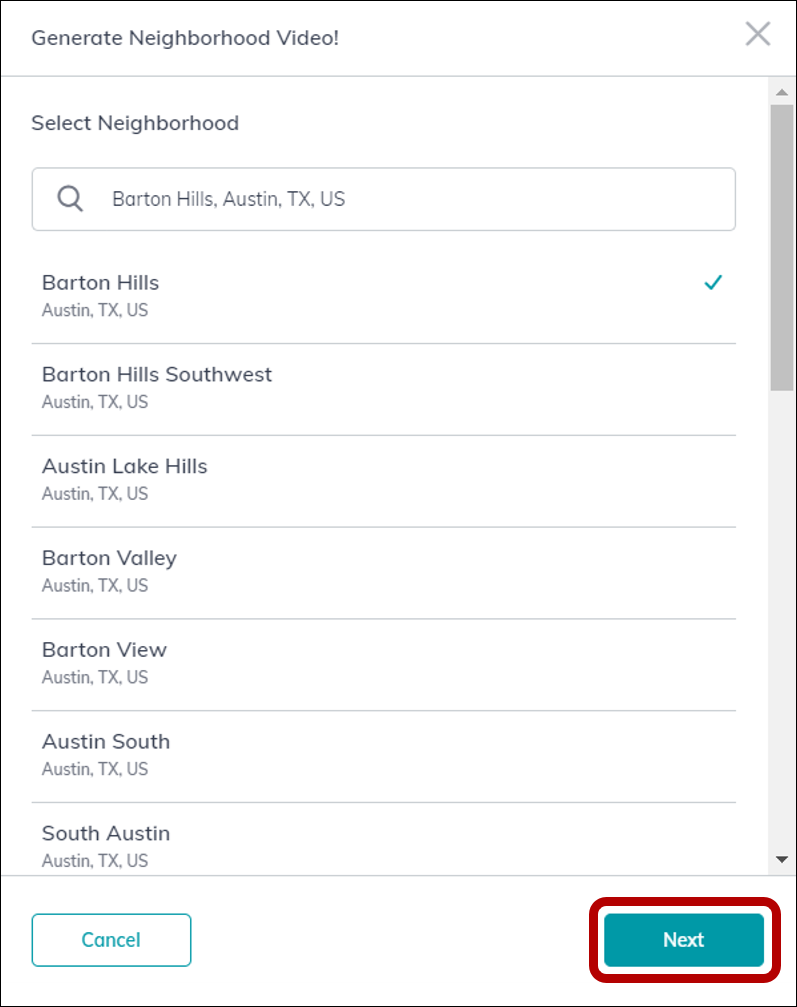 3. If any of the generated neighborhood information is incorrect you can make those changes. Once you are finished, click Next, and your neighborhood video will be generated.

4. Once the video has been generated click Save and Post Video.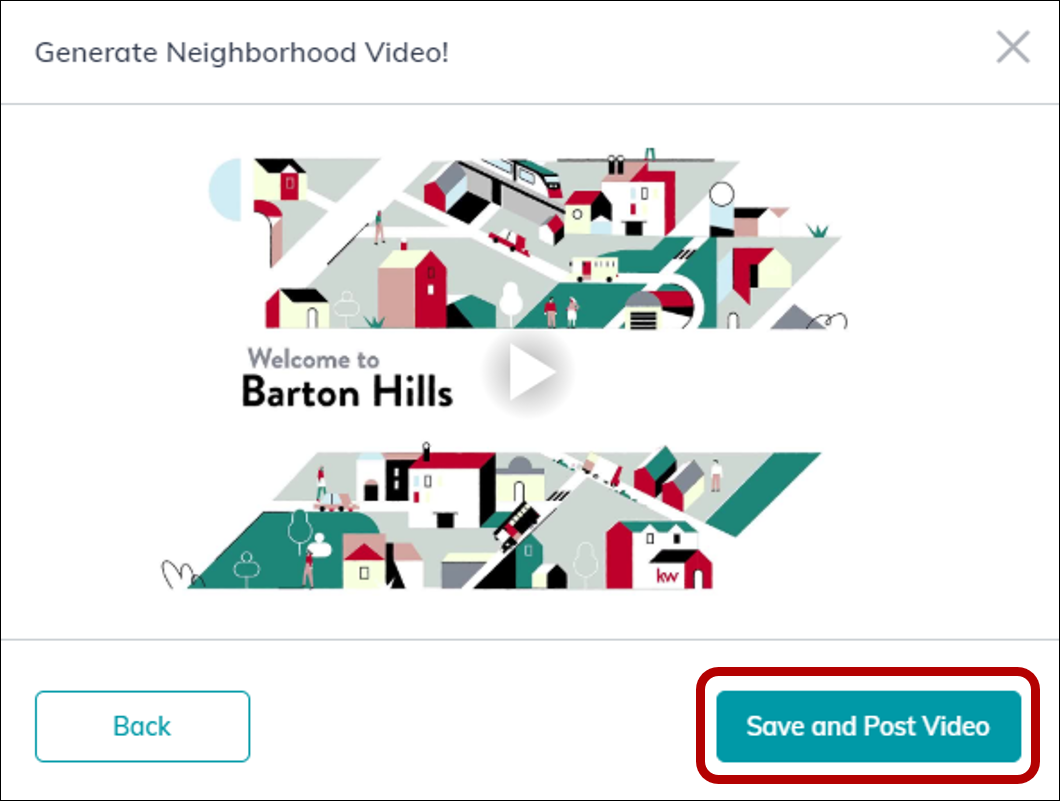 5. Click Save Ad Media when finished.

Channel Options
The Channel Options section is where you will choose the Facebook Business and/or Twitter profile the SmartVideo ad will be published on. You will also select the ad type and ad content as well as selecting if you would like to use advanced targeting.
Pages
Click Configure and select the page that will display the ad from the corresponding drop-down.


Destination
Select the destination for people viewing the ad, select the Button Call-to Action Label, and enter a follow-up destination URL or click Choose Site to select a Site Page from the drop-down.
To learn more about configuring a Facebook social ad destination, click

here

To learn more about configuring a Twitter social ad destination, click

here

.

Ad Targeting
You can select targeting parameter to hone in on your ideal audience or you can target your database. You may also choose both options. You can also refine your audience by targeting languages, keywords, or interests.
To learn more about ad targeting for a Facebook social ad, click

here

To learn more about ad targeting for a Twitter social ad, click

here

.
Duration and Budget

This is where you set how long the campaign will run and the budget for the campaign.
Set your duration and budget for the ad. Click Save Duration & Budget when finished
If you change the duration of the campaign, that will also change the daily amount spent.
If you change the total amount, that will also change the daily amount spent.
Preview Your Ad
A preview of your final ad will display in the top right. Preview your ad for accuracy before you save it.
Save as Draft/Publish Campaign
Once you have completed and reviewed your ad, either click Save as Draft or Publish Campaign.
Once you save your ad, you can view it on the "My Marketing Campaigns" page. Both "Draft" and "Active" campaigns will display on the "Paid Campaigns" list.