Potential clients and customers have the ability to submit live video tour requests for any listing they see on the KW App, KW.com, or your Agent Site. When they click to schedule a tour, they will enter up to three potential time frames that will work for them, choose between an in-person or live video tour, select from a list of preferred video platforms, and enter any notes that they have around the request:
Once you see a request, you will need to schedule and host the video tour outside of Command, preferably using one of the preferred video platforms that the consumer identifies in the request.

Once the request has been submitted, you will be notified with a Command App and Command notification. These requests will appear in the contact timeline (a consumer must connect with an agent and create an account to be able to submit these requests), where you can view the details of the request.
To view video tour requests in Command:
 
1. Log in to https://agent.kw.com with your Keller Williams login credentials.

2. In the top right hand corner a Command bell notification,

, will appear stating "a new contact form has been received from the contact". After the user clicks the notification they will be directed to the contact's timeline.
3. The video tour request on the contact timeline is located on the right side of the page. Click View Request.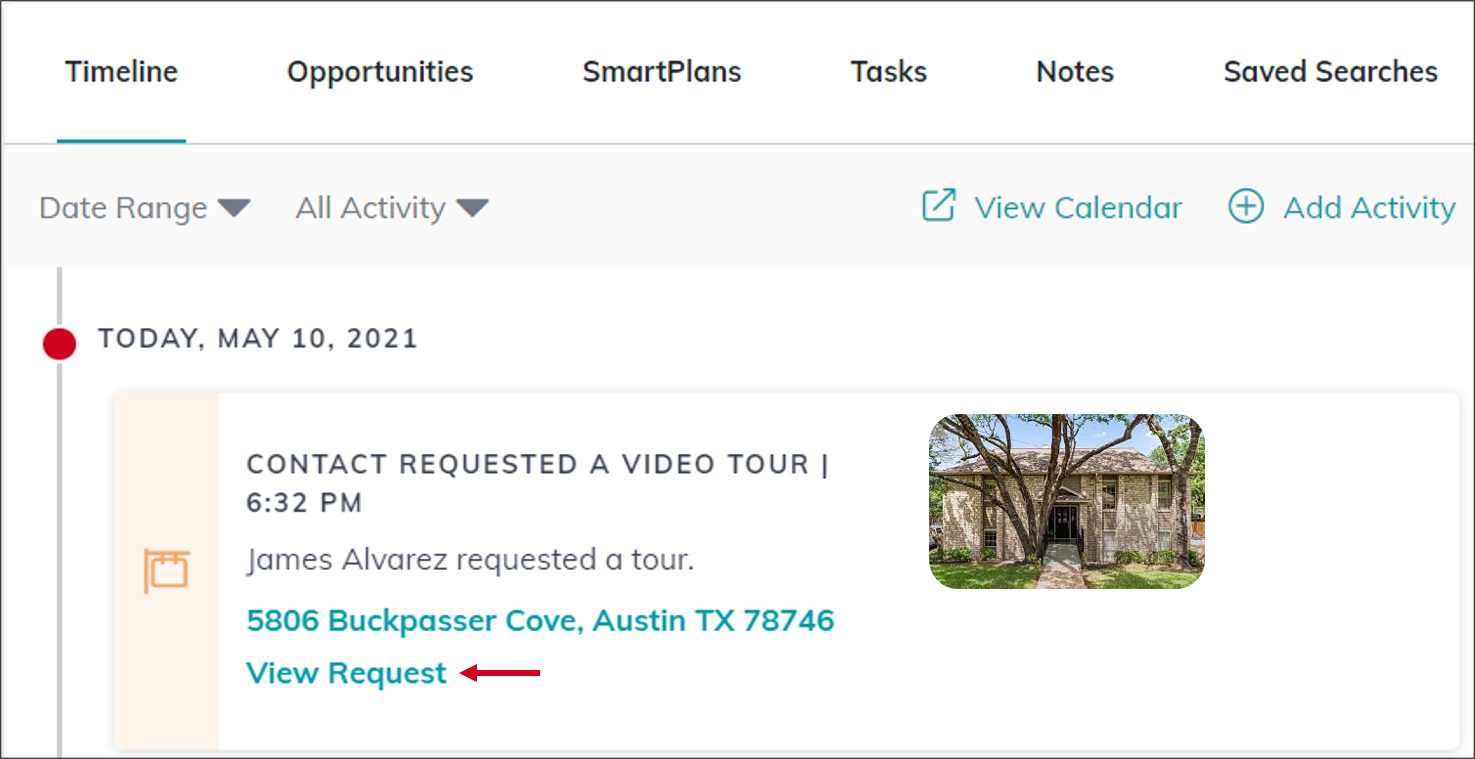 4. In the request form you will see: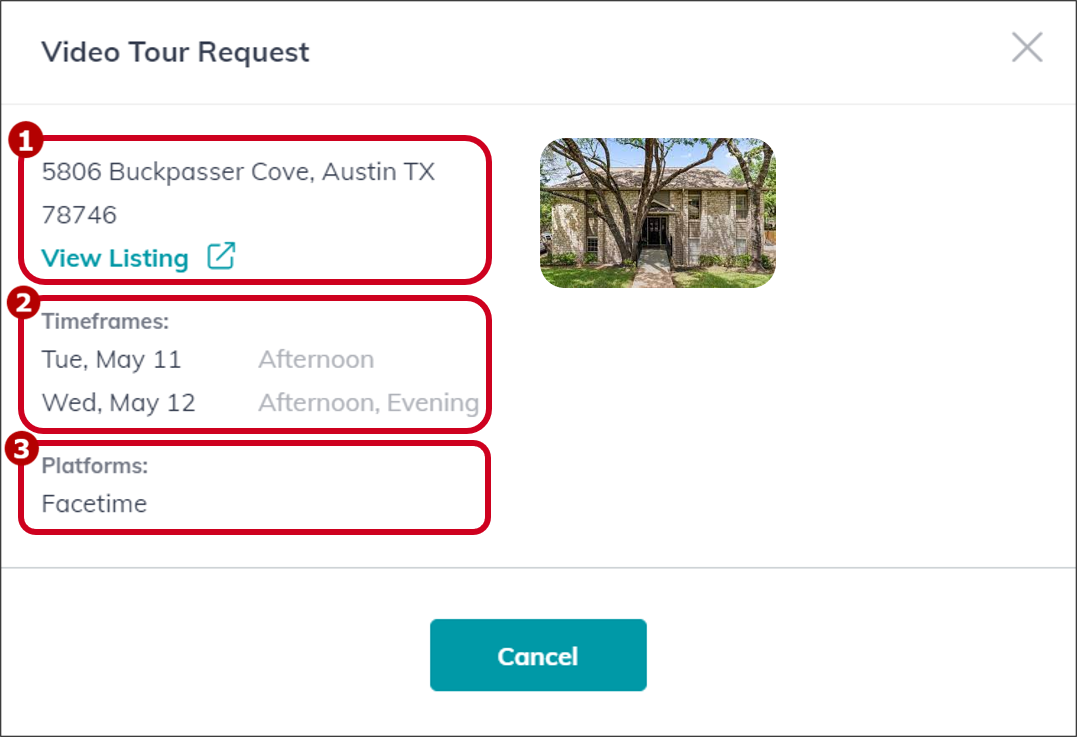 Click View Listing to see the listing in question on KW.com.

 The request will show the time frames the consumer has identified.

The request will show the video platform(s) the consumer would prefer to use.
 
5. Once the agent has viewed the request they will need to reach out to the client who submitted the request to schedule the day and time of the live tour and decide which video calling software they will be using.