If you need to use zipForms during your transaction process you will first need to connect your account within DocuSign.
To learn how to connect your zipForm account in DocuSign, follow the steps below.
1. If you are in DocuSign Rooms (white background), click on your profile picture, at the top right of the page, and select Preferences.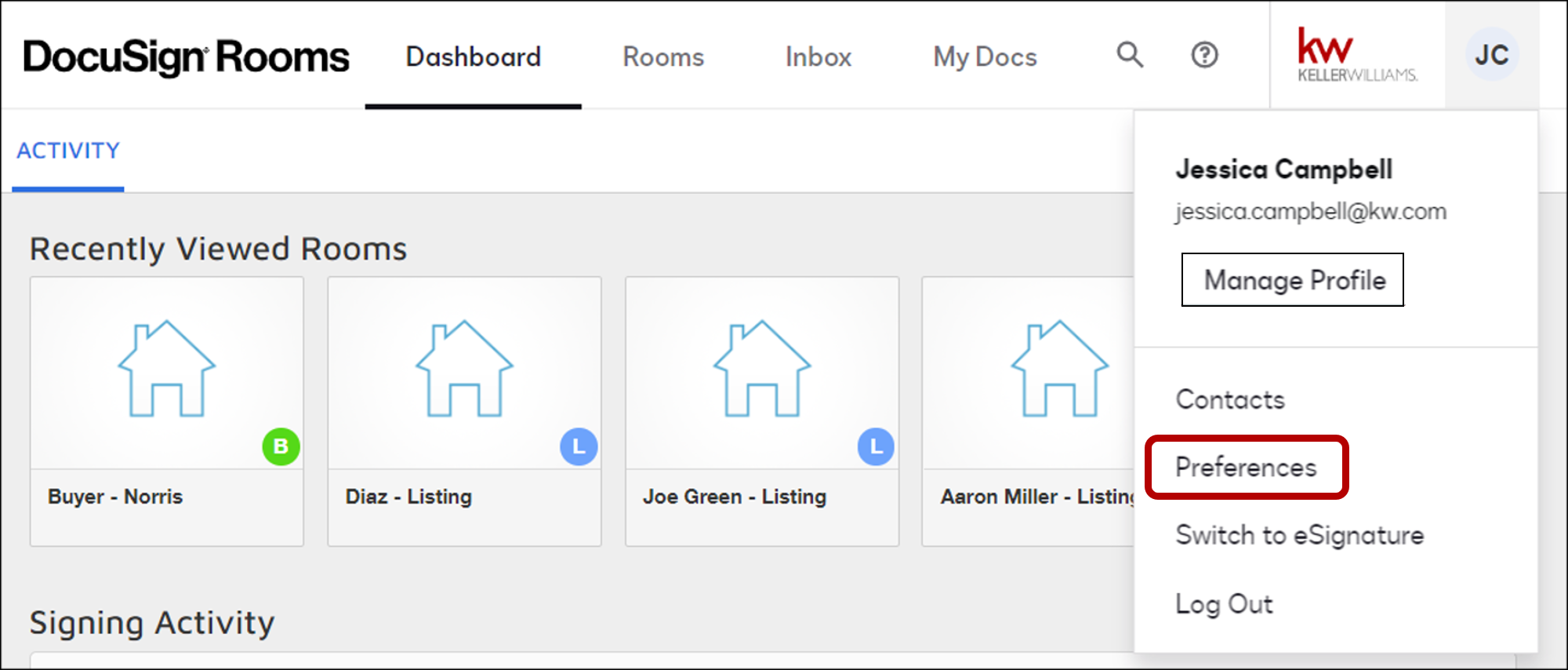 2. Click Integrations.
3. Click the toggle to allow importing from zipForm. Enter your zipForm username and password in the corresponding fields and click Save Changes.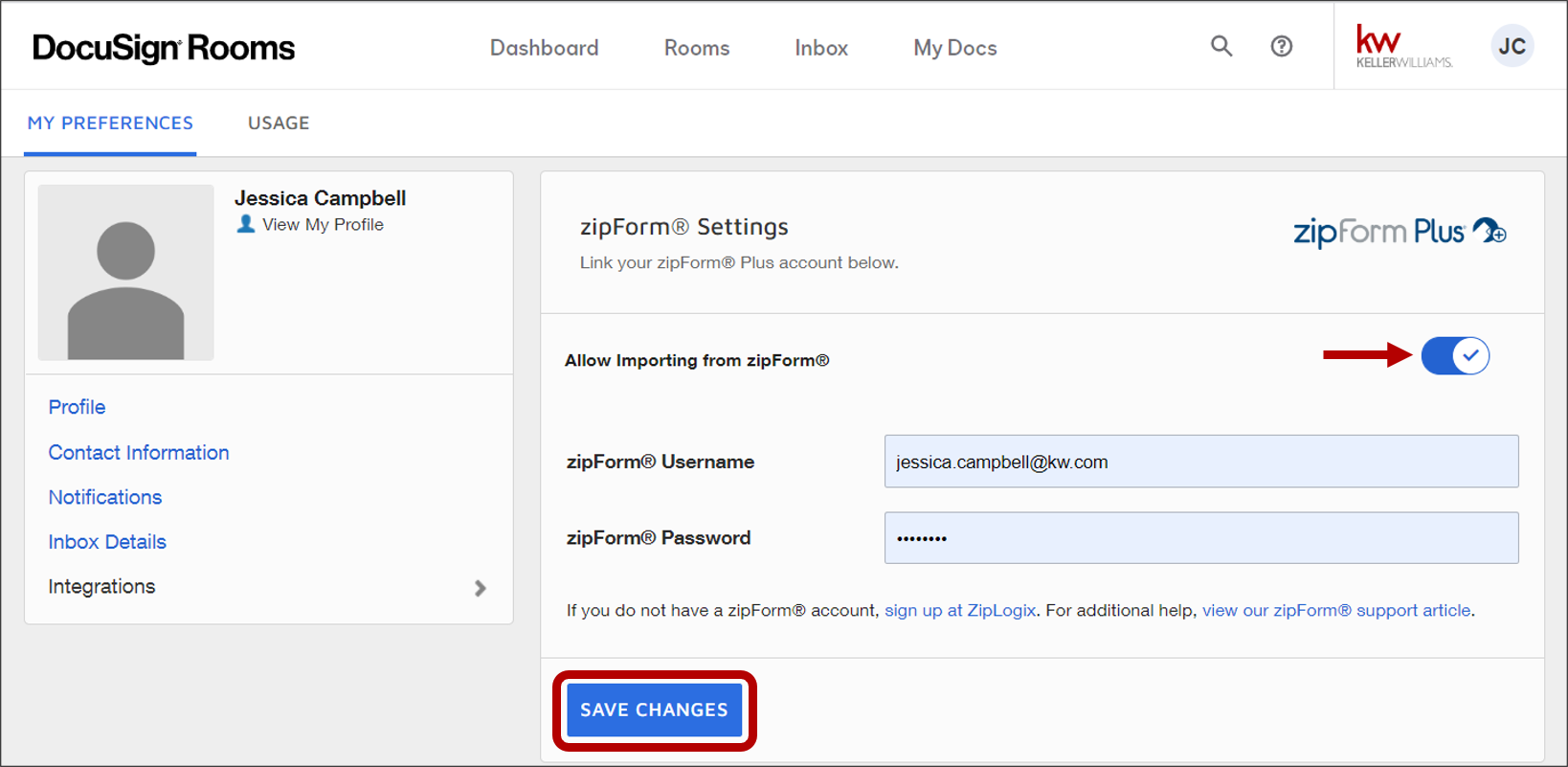 Once your zipForm account has been successfully connected, you will be able to link your zipForm transactions to your DocuSign Rooms and import documents.