The Opportunities applet allows you to track everything involved with the transaction, from activity checklists and offer management, to potential commission income and compliance. Team members can create Opportunities on behalf of the Rainmaker and track the transaction process from their Team Opportunity Pipeline.
To create a team Opportunity:


1. Log in to https://agent.kw.com with your Keller Williams login credentials.

2. Click the Opportunities icon,

​, on the left sidebar.
​
3. Click your Team's Opportunity Pipeline at the top of the page, then click Create Opportunity.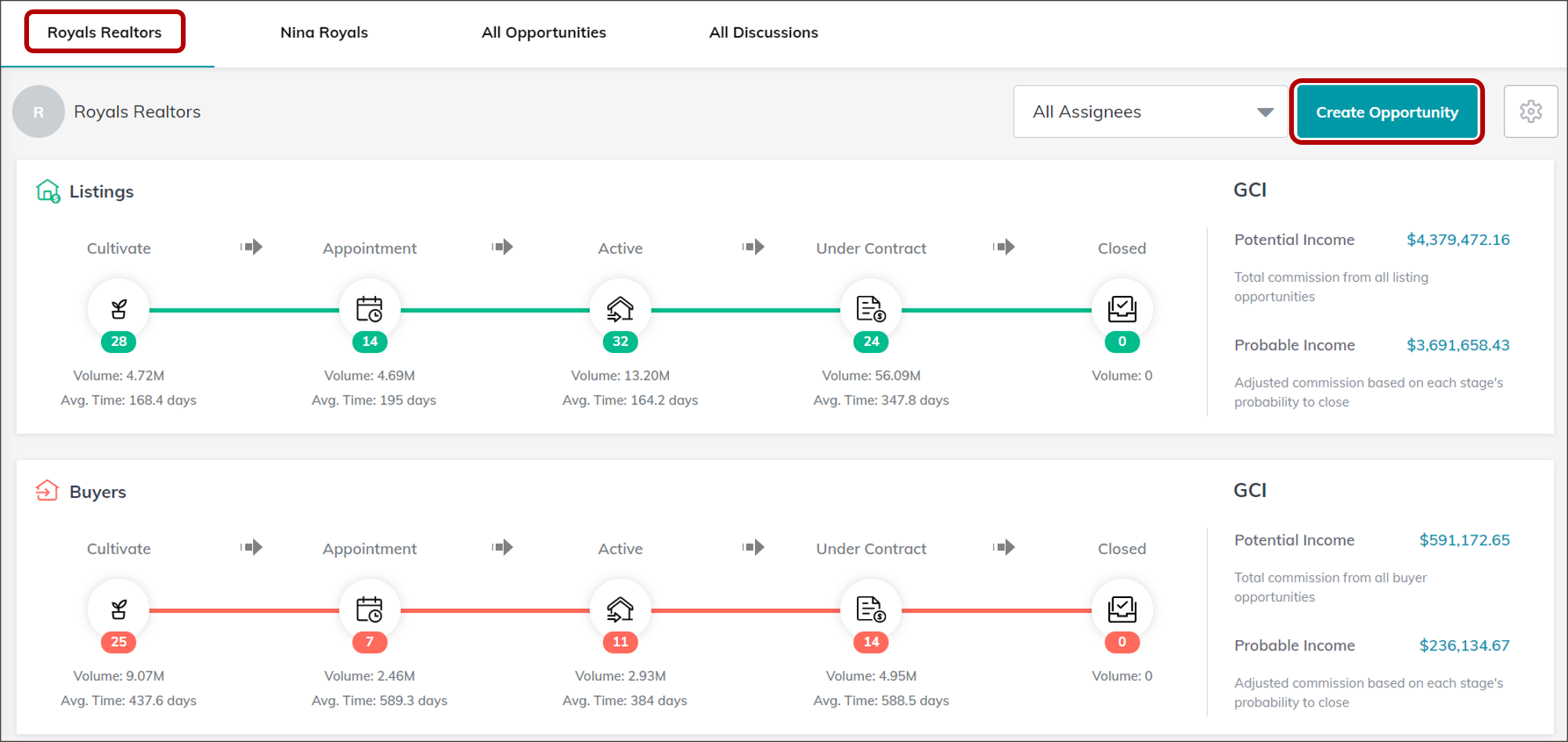 4. Complete the Create Opportunity form.
The most important thing to keep in mind is to select your team at the top of the form, once you click to create the Opportunity. If you do not select your team, you will be creating a personal Opportunity. Your team will have no visibility into your personal Opportunities and will not be able to collaborate.

If you are creating a personal Opportunity, outside of your team, click the X, in this field. If there is no team selected, it will be created as a personal Opportunity.
6. Click Create Opportunity, when ready.