If you have created a DocuSign Room, you are also able to invite vendors to the Room to upload documents.
To learn how to invite participants to a DocuSign Room, follow the steps below:
1. Access the DocuSign Room that you will be inviting the person to.
Click here to learn how to access the DocuSign Room for an Opportunity.

2. Click the Peoples Tab at the top of the page.

3. Click Invite.

4. Enter the contact information for the person you're inviting, select the Transaction side from the drop-down, and select the role of the person you're inviting. Once you are done click Invite at the bottom of the form.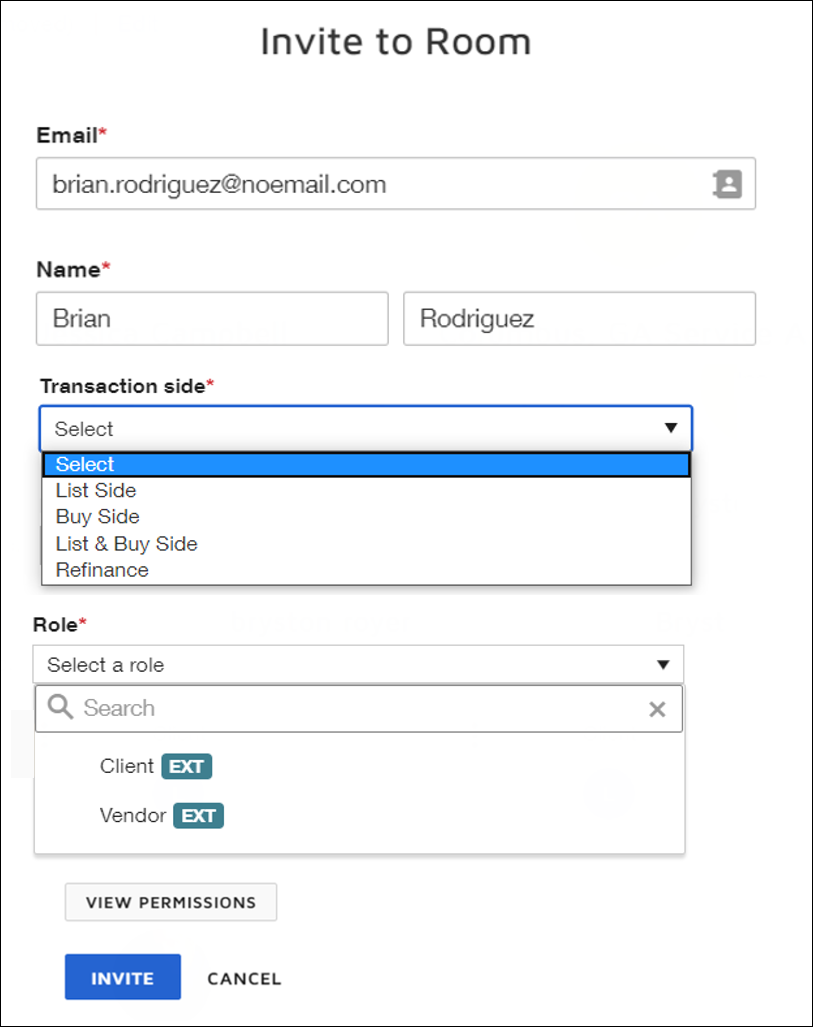 The invitee will receive an email to create an account or login if they have already created one.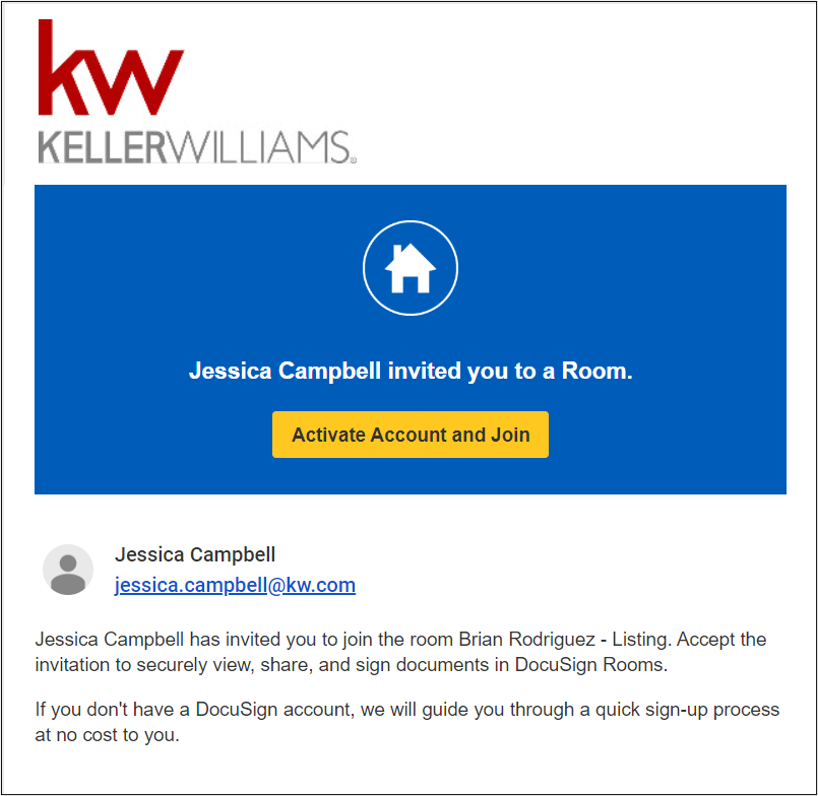 After the vendor has been added and accessed the DocuSign Room they can upload documents to the Room.