If there is an individual signing documents in a Representative Capacity for a client, like a Power of Attorney or a Trustee, the signature can be changed or adopted while in the process of signing the document to fit any format needs.
To learn how to adopt a signature follow the steps below:
1. When an envelope with a document(s) is emailed to the signer, they will click Review Document and then be directed to the DocuSign website.

2. The signer will then to click to the read Electronic Record and Signature Disclosure. Once they are finished they will need to check the box to agree to the disclosure, before clicking Continue.

3. Next, the signer will click Start at the top left of the form.
4. When the signer first clicks on the signature field, DocuSign will have them confirm their name, signature, and initials. This is the opportunity for the signer to adjust their signature to meet any format need. They can also change the font of the electronic signature by clicking Change Style. The signer can also draw or upload their own signature as well. Once the name and signature is confirmed, they will click Adopt and Sign.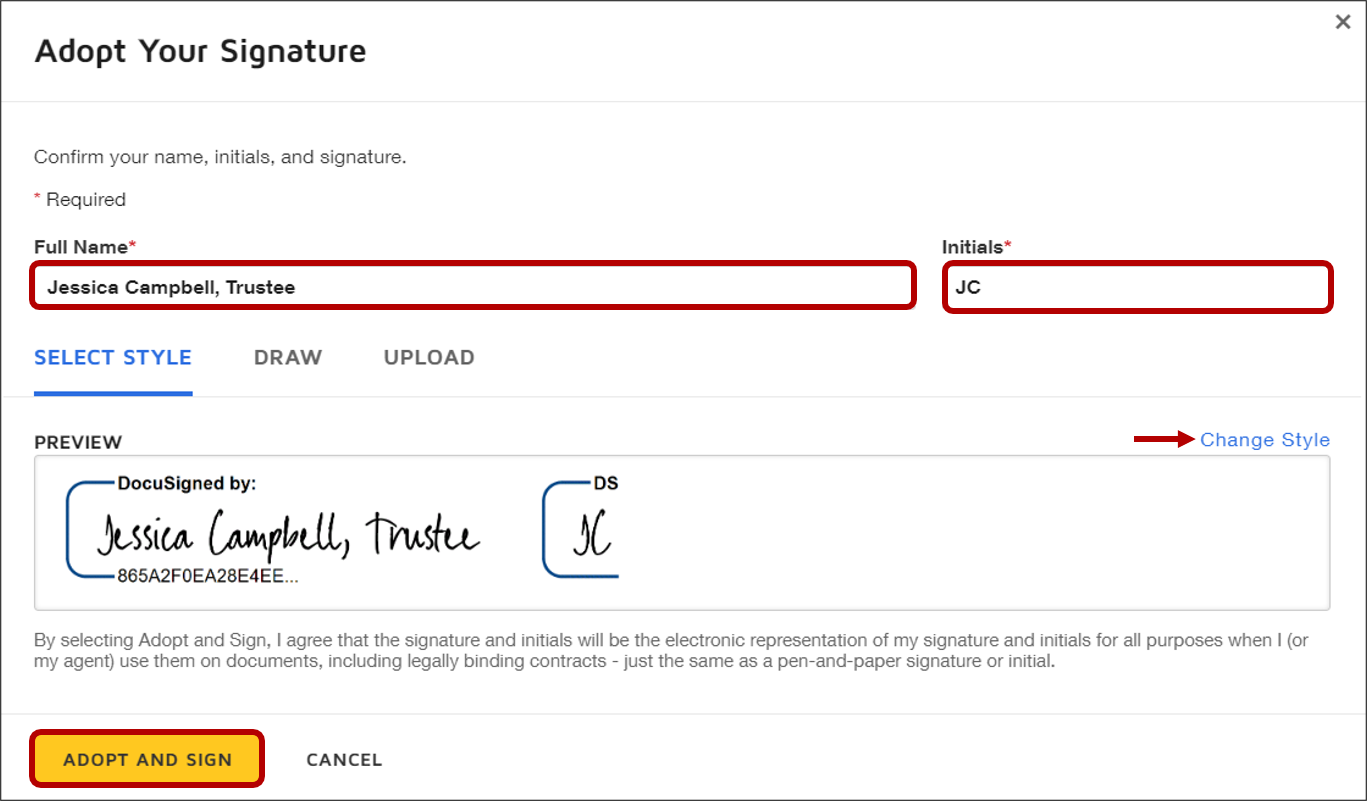 If the signer needs to make a correction to their signature after clicking Adopt and Sign they will need to have the agent resend the envelope, if they do not have a DocuSign account created.

5. The signer will continue until they have completed all of the necessary fields and then click Finish on either the top or bottom of the form(s).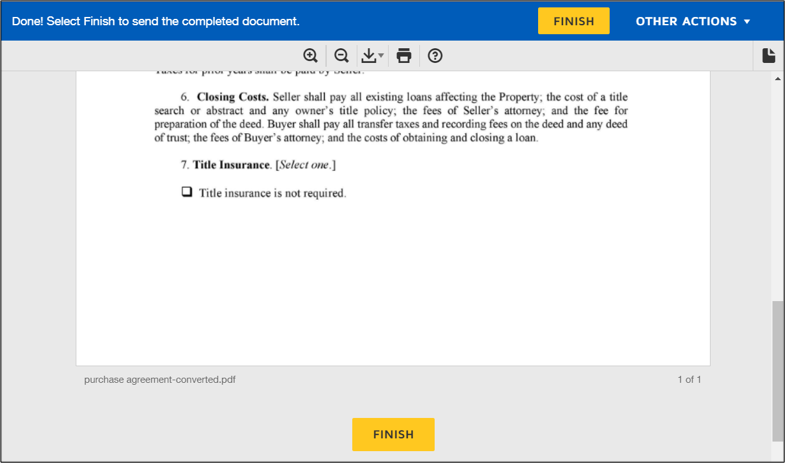 6. A screen will appear, if the signer wants a copy of the signed form, they can enter their email and click Continue. They can also choose not to receive a copy by skipping the field and just clicking Continue.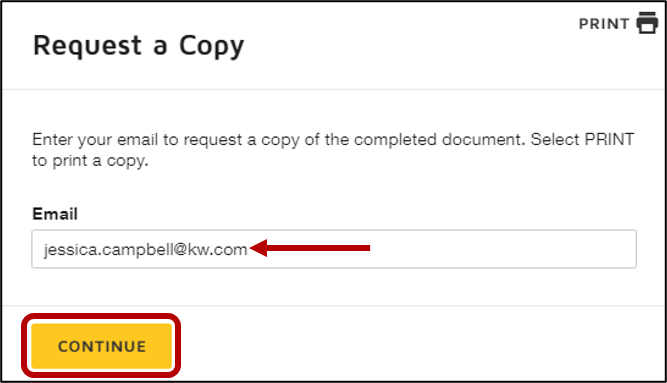 The completed Envelopes and Documents will appear in your DocuSign Room which will allow you to pull them into the Opportunity.