Keller Williams has partnered with Twilio to enable agents to send text messages to contacts through Command. This is done by purchasing a monthly subscription plan of credits, with any unused credits rolling over to the next month. Users will receive Bell notifications in Commands when they receive a reply and also receive notifications from Kelle. You can also track your usage of Twilio in the Command Settings.
Once you start getting close to your credit limit for the month, you will receive notifications to let you know. You will receive both a Command and email notification when you reach 80%, 85%, 90%, and 95% of your monthly usage.
If you hit your limit you have the ability to upgrade your credit subscription for the month, in the KW MarketPlace which will give you the ability to send more text messages that month.
If you

upgrade

your credit subscription before or after you hit your original credit limit, the new credits will be

available immediately

.

If you downgrade your credit subscription, the new credit limit will be available i

mmediately

.
Twilio credits will rollover to the next month if you do not use them all during the current month.

To learn how to check your Twilio credits, follow the steps below:

1. Log in to https://agent.kw.com with your Keller Williams login credentials.

2. Click your name at the top of the screen and select Settings from the drop-down.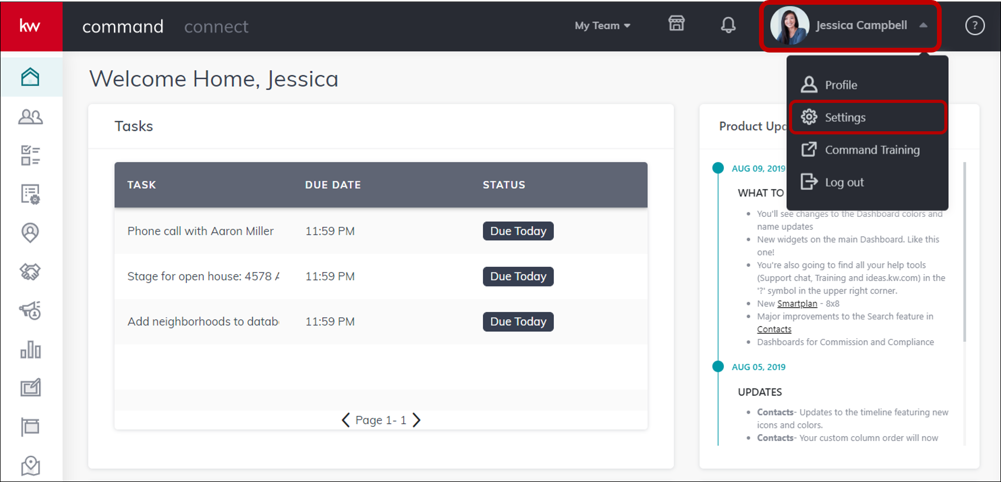 3. From the Connected Applications page, navigate to the Twilio application and click Manage.

4. You can now see how many credits you have used for the current month.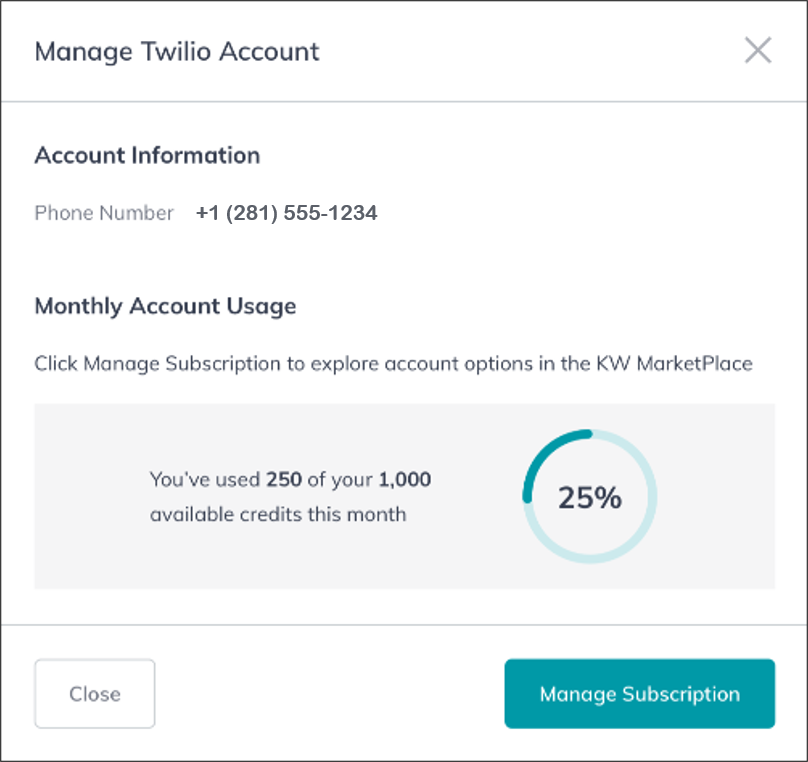 If you realize that you need to change your subscription based on your current usage you can do so by clicking Manage Subscription. This will direct to the product page of Twilio in the KW MarketPlace where you can either upgrade or downgrade your Twilio subscription.
Click here

to learn how to change your Twilio subscription.