If you need to change or update your DocuSign signature, you can do so from within your DocuSign account. DocuSign has pre-defined signature styles that you can select. You can also draw or upload your own signature as well.
To learn how to edit your DocuSign signature, follow the steps below:
1. If you are in DocuSign Rooms (white background), click on your profile picture, at the top right of the page, and select Manage Profile.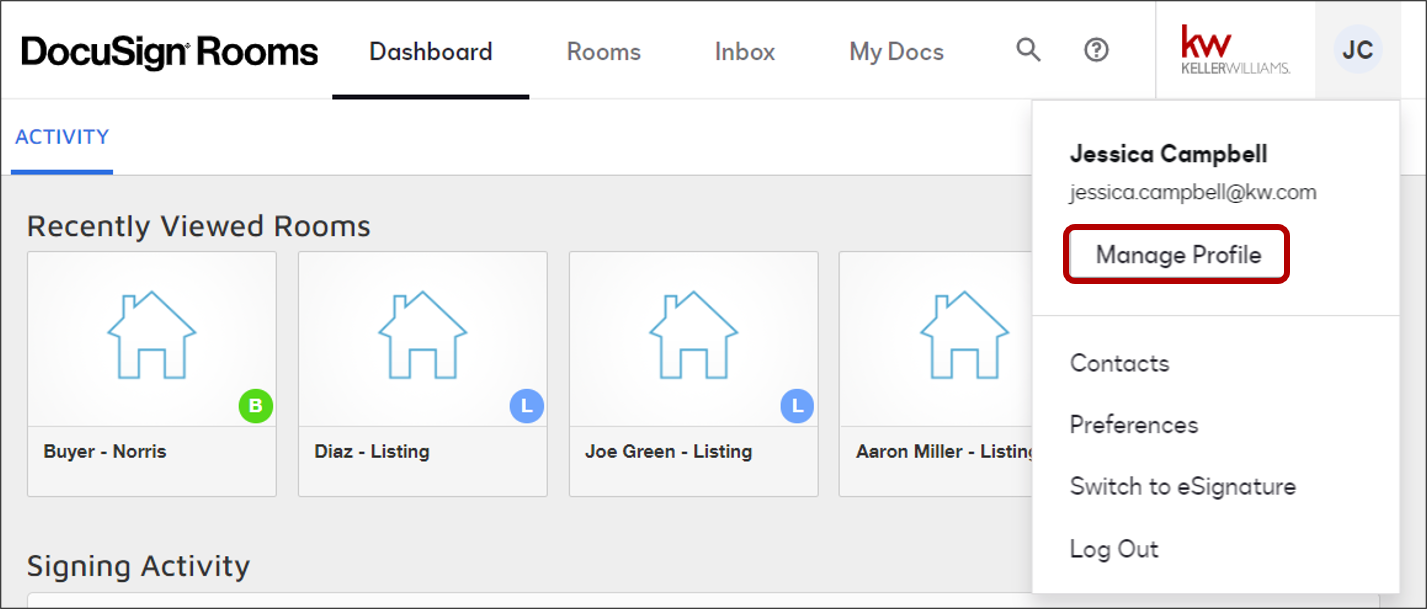 2. Click Signatures at the top of the page.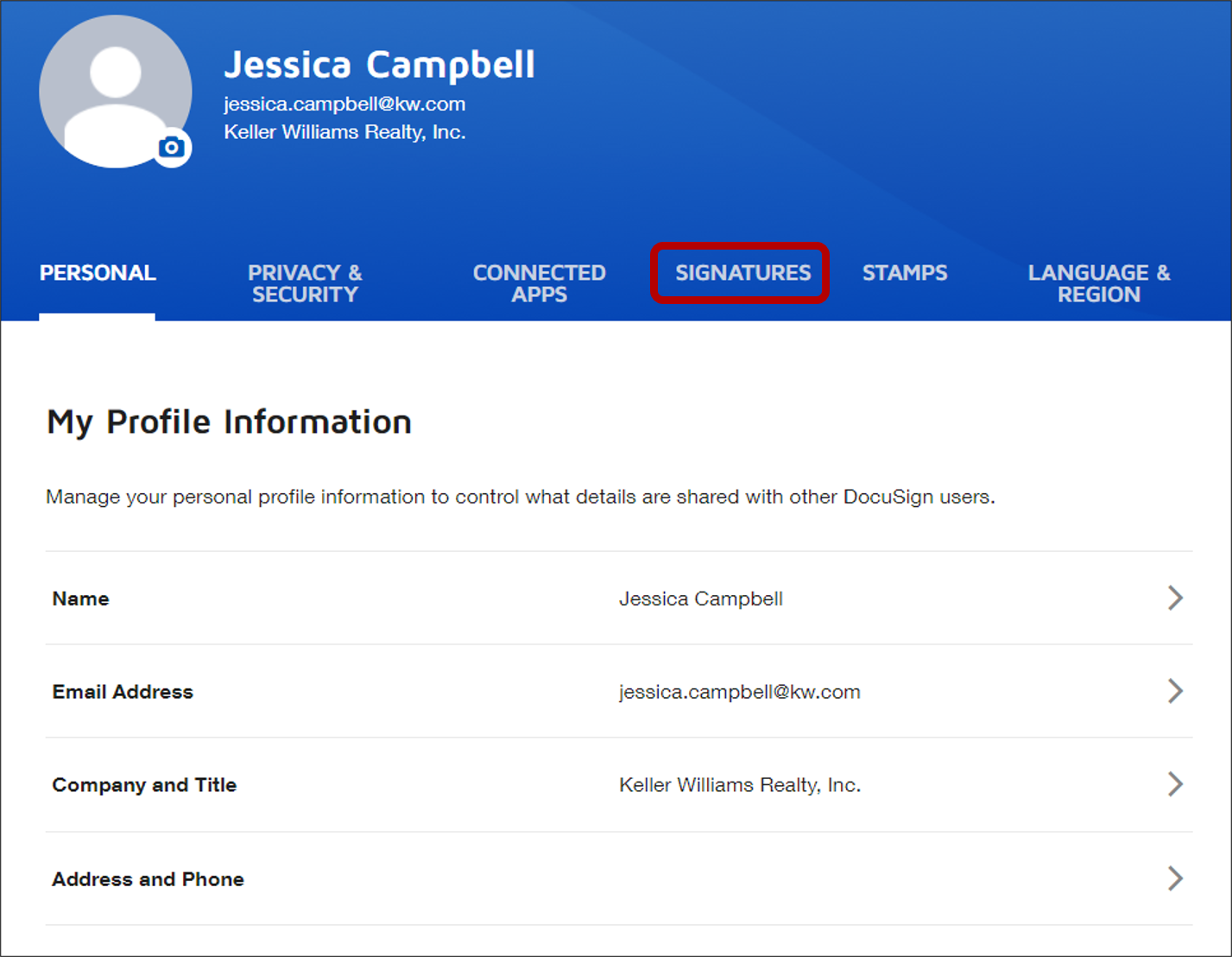 3. Click Edit beside your signature.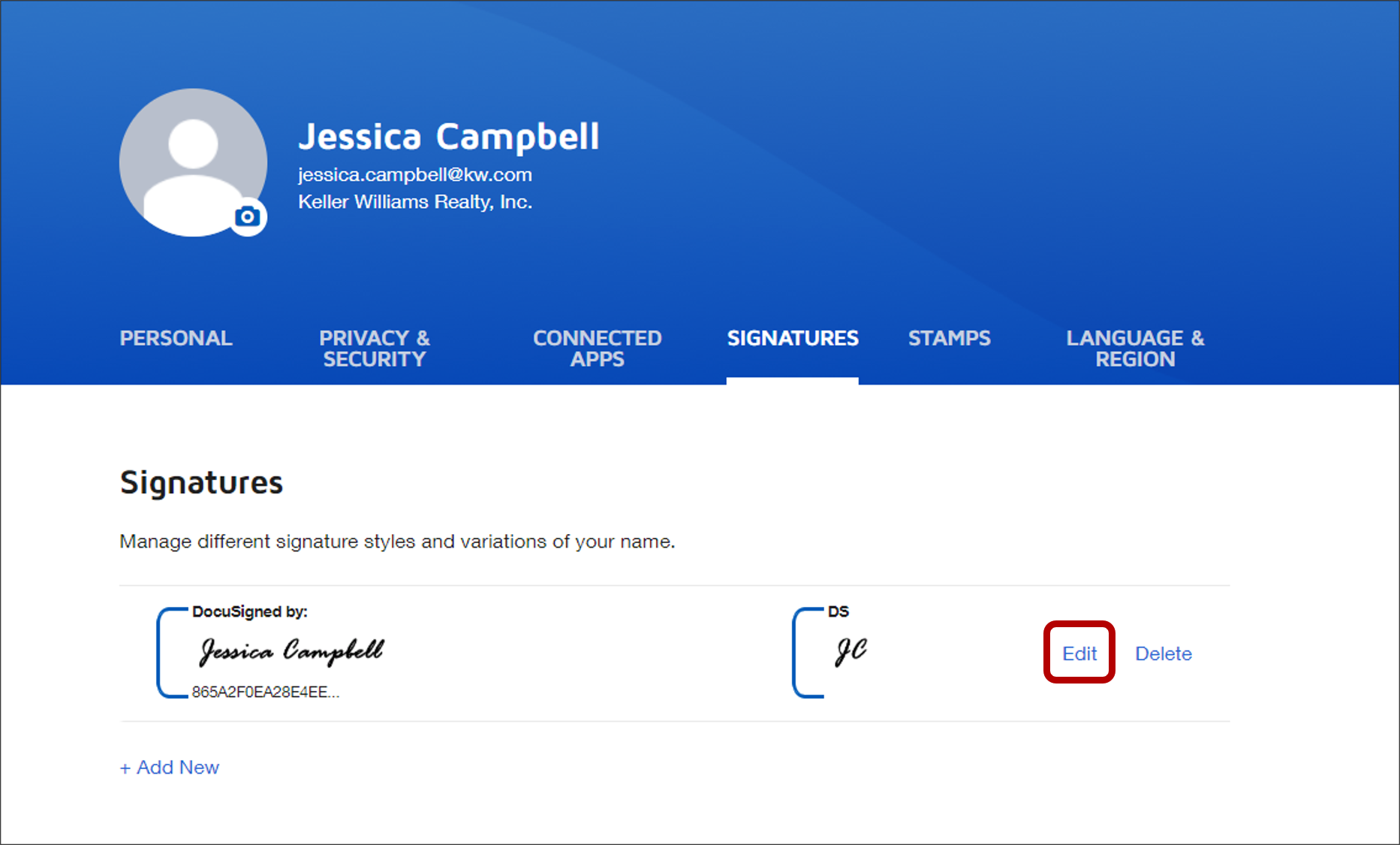 4. Select the signature you want and click Save. You can also draw or upload a signature as well.