If you have set up a Twilio account in Command but already have a personal Twilio account outside of Command, the number associated with that personal Twilio account can be transferred to the Twilio account in Command.  If you do not transfer over your current Twilio number into your Command Twilio account, you will not be able to send text messages from Command. After the number has been transferred there will be an opportunity to either cancel your personal Twilio account or keep it active.
To transfer your existing Twilio number to your KW Twilio account:


1. Log in to https://agent.kw.com with your KW login credentials.

2. From the Command homepage, click your Name in the top right corner, and then select Settings.

3. On the Connected Applications page, navigate to the Twilio app, and click Select a Number.

4. Click Transfer an existing Twilio number.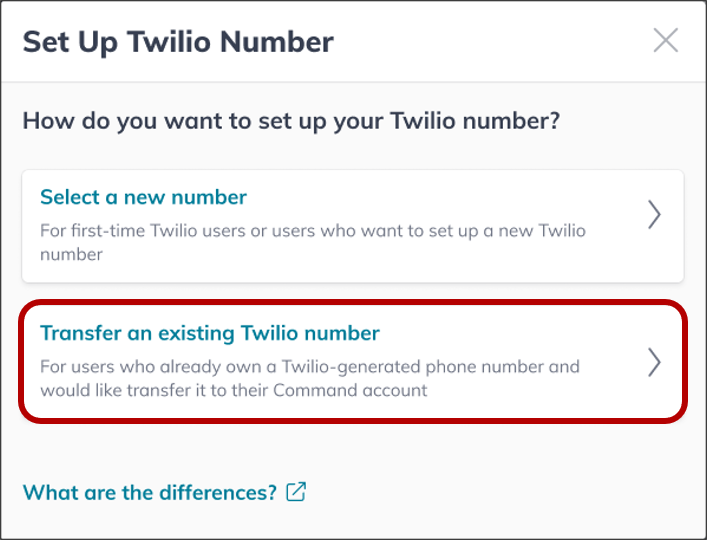 5. Enter the Twilio phone number you would like to transfer to Command and the email address that was used when the Twilio account was created. Click Review when finished.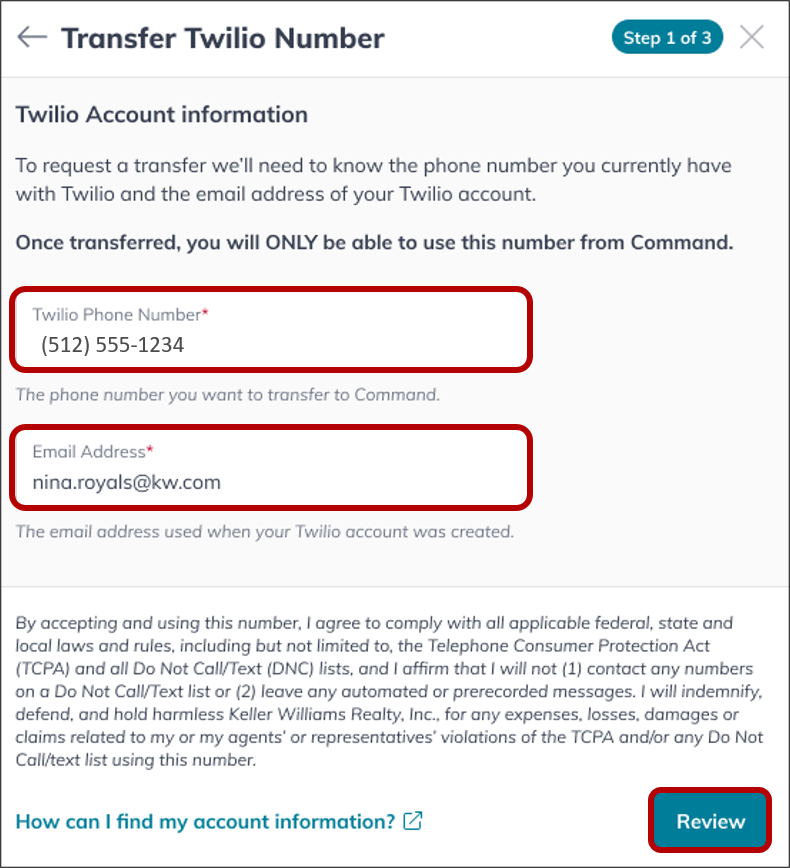 6. Review the information and click Confirm.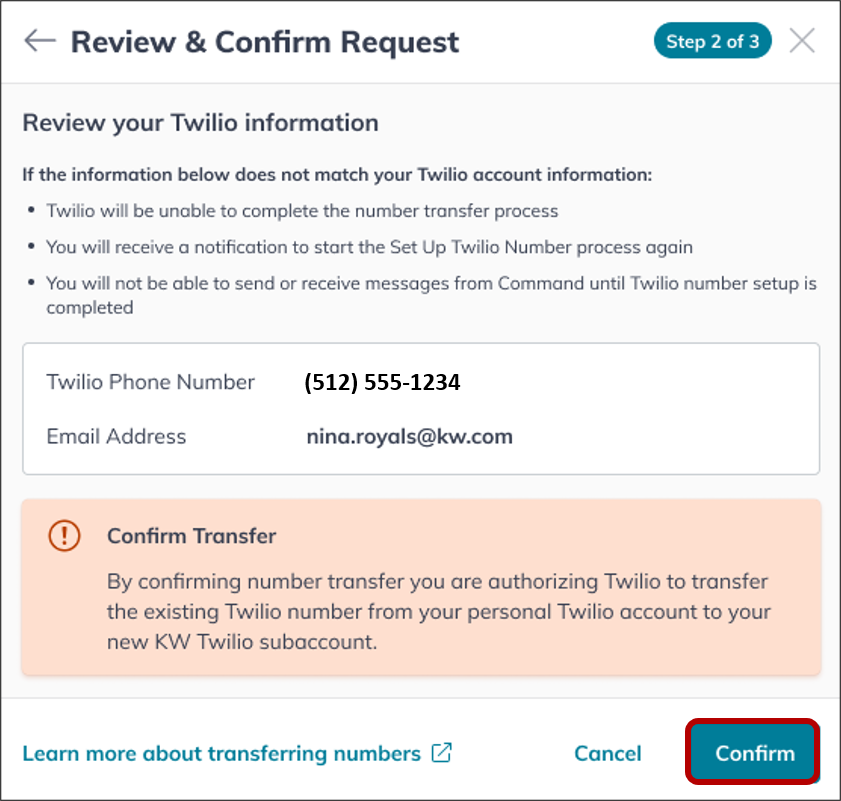 7. To finish the transfer, select what you would like to do with your personal Twilio account, and click Finish Setup.
Cancel existing account - The account will be terminated and any available prepaid amount will be refunded within ten days to the credit card on file with Twilio.
Leave account active - The account will remain active but if there is a need to cancel the existing account later then you will need to contact Twilio Support. The transferred Twilio number will no longer be associated with the personal Twilio account.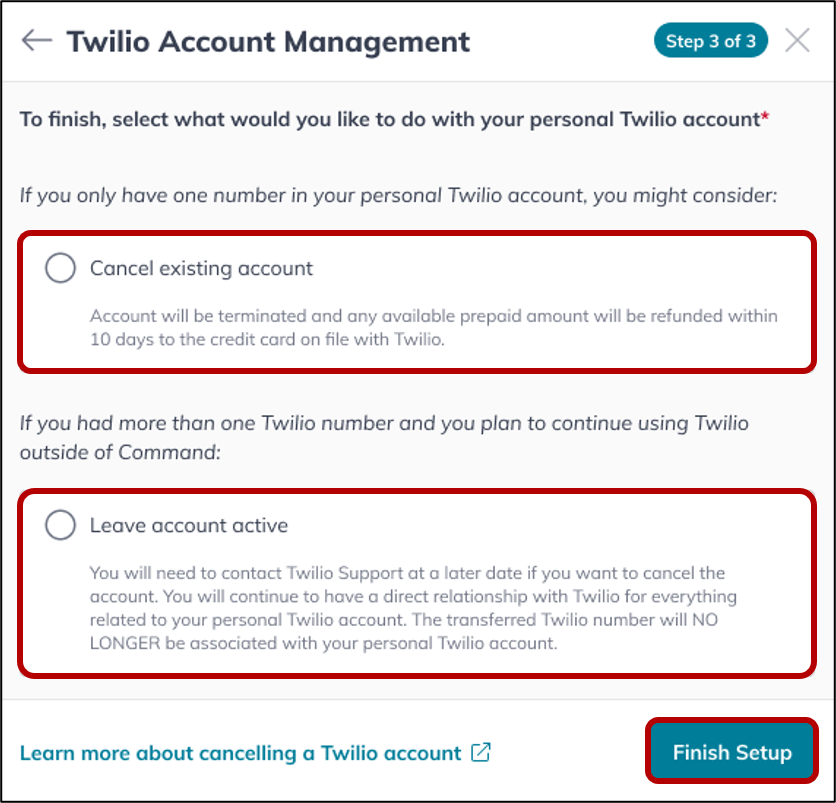 The number transfer will be pending for around a week before it is completed.