In Command MC, you are able to add recruits to the Recruit Management Database one at a time or you can add a list of recruits by importing them as well.
Click here

to learn how to import recruits in to Command MC.
To learn how to add a recruit to the Recruit Management database, follow the steps below:


1. Log in to https://agent.kw.com with your KW login credentials.

2. At the top of the page, click Command MC.

3. Click the Recruits icon,

,on the left sidebar.

4. Click Add Recruit, at the top right of the page.

5. Fill out the required fields.
Click here

to learn more about each field in this form.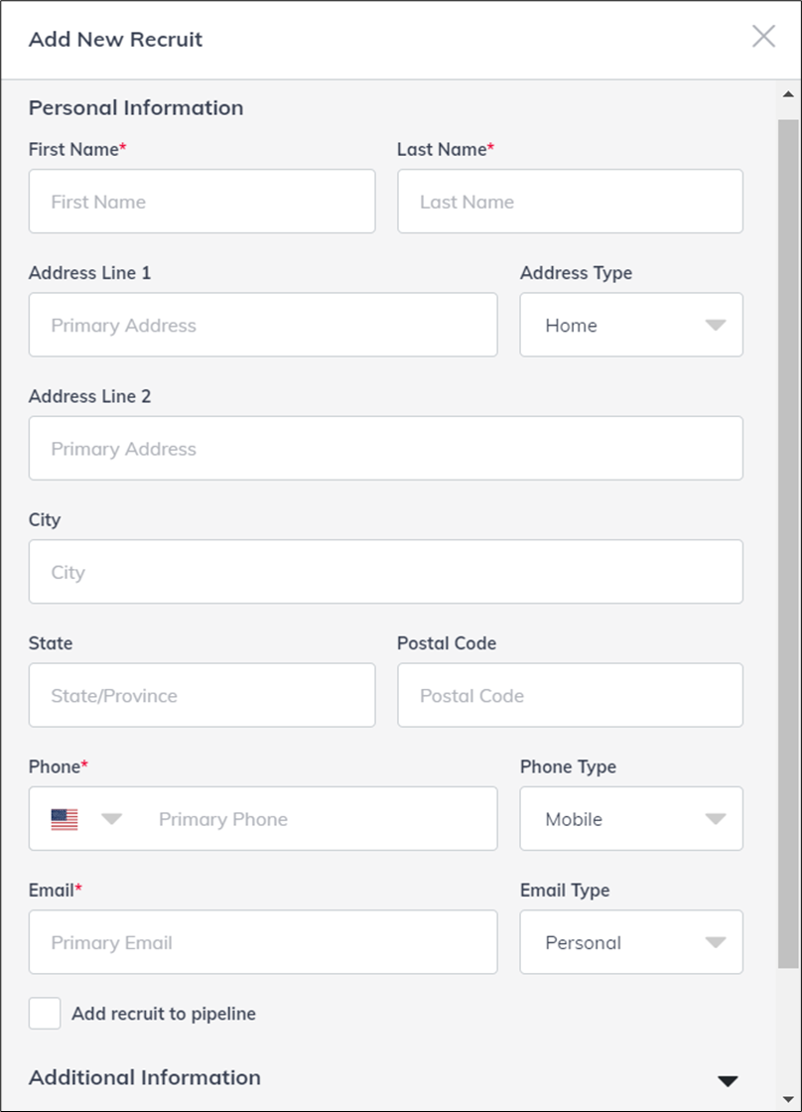 | | | |
| --- | --- | --- |
| | Fields with an asterisks (*) are required. | |

6. To add the recruit to the Recruiting Pipeline, check the Add recruit to pipeline box. If you do not check this box, the recruit is added to the recruit database but not the Pipeline.

Select the Pipeline Phase and Stage

7. Click on the arrow next to Additional Information to add the following attributes:
Assignee(s)
Lead Source
Brokerage Name
Tags - You can add multiple tags to a recruit. To remove a tag, click the X in the added tag.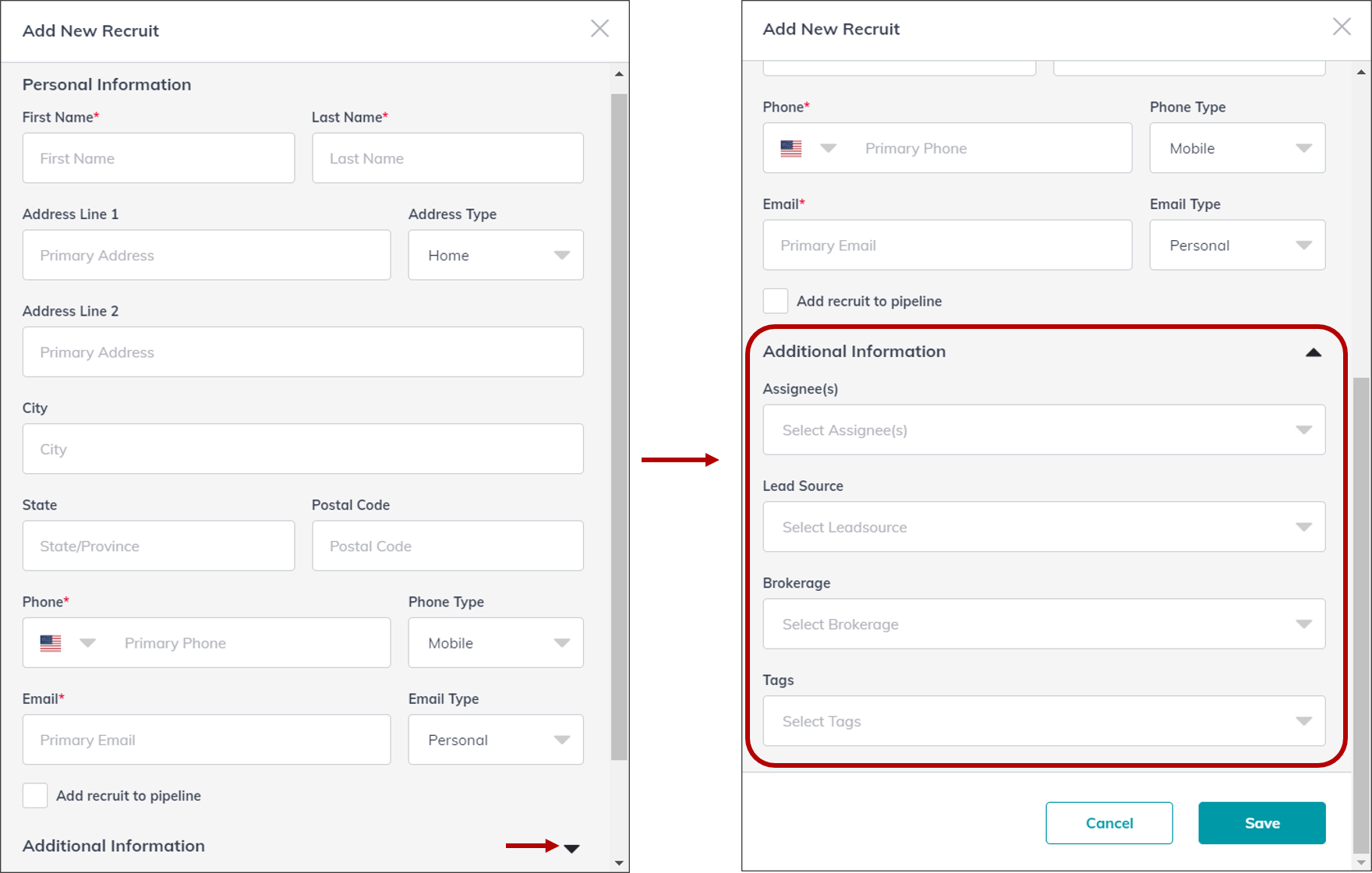 8. Click Save, at the bottom of the form, when finished.