With your team Command account, it is important to know what account you are accessing. You will see different databases, SmartPlans, etc. in each account. The team Command account has different functionality, so you might need to switch to one account or the other.
Follow the steps below to learn how to find the account you are accessing and to switch to the other account:


1. Log in to https://agent.kw.com with your KW login credentials.

2. At the top right of the page, click on your name.

3. At the top of the drop-down, your name will be labeled with either your team name and role, or the word "Personal." That is how you will know what account you are accessing currently.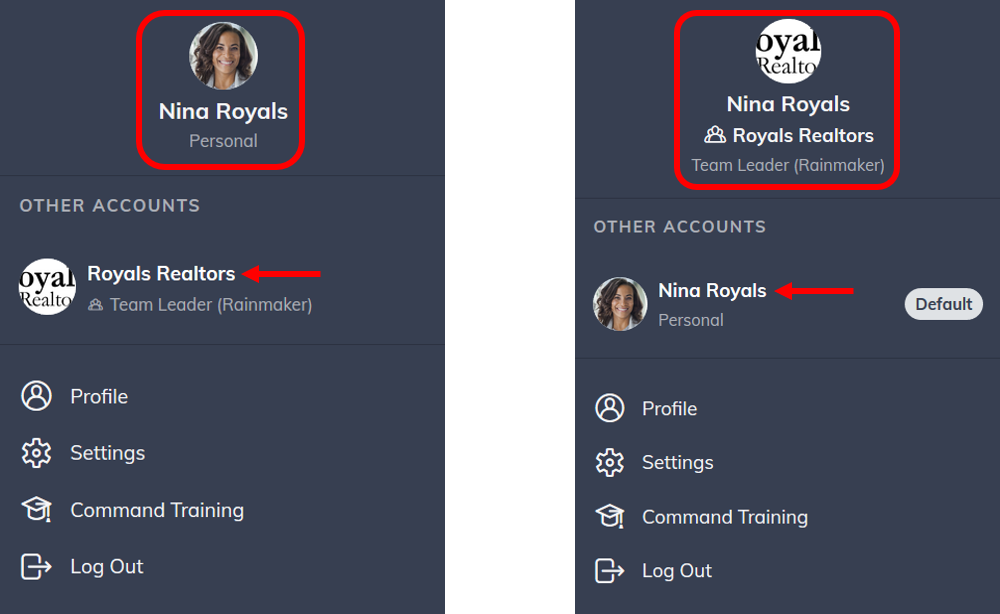 3. Click on the account, in the Other Accounts section, to switch to the account you are not currently accessing.