In Contacts, you can now make a copy of a lead/contact and share it with an associate from either your Market Center, Referral Network, or team (if you are apart of one). After the lead/contact has been shared, the recipient will have full edit rights and you will not have any access to the recipient's copy of the contact. Keep in mind that the recipient will not receive any historical timeline data, so if there is anything the recipient needs to be aware be sure to communicate that to them. You also will not be able to recall or un-share the contact once it is sent, so make sure that the contact you want to share is the correct one.
To learn how to share a copy of a lead/contact, follow the steps below:


1. Log in to https://agent.kw.com with your KW login credentials.

2. If you are on a team (if you are not on a team, you can skip this step), click your name, at the top right of the page, and ensure that your personal account is selected, not your team account.

3. Click on the Contacts icon,

, on the left side of the page.

4. Click the ellipses icon,

, to the right of the desired contact and select Make a Copy and Share.

5. Select the group the recipient is apart of from the "Share With" drop-down. Agents that are apart of a team will see options to share with their team, Market Center, or Referral Network. Solo agents will see the Market Center and Referral Network options only.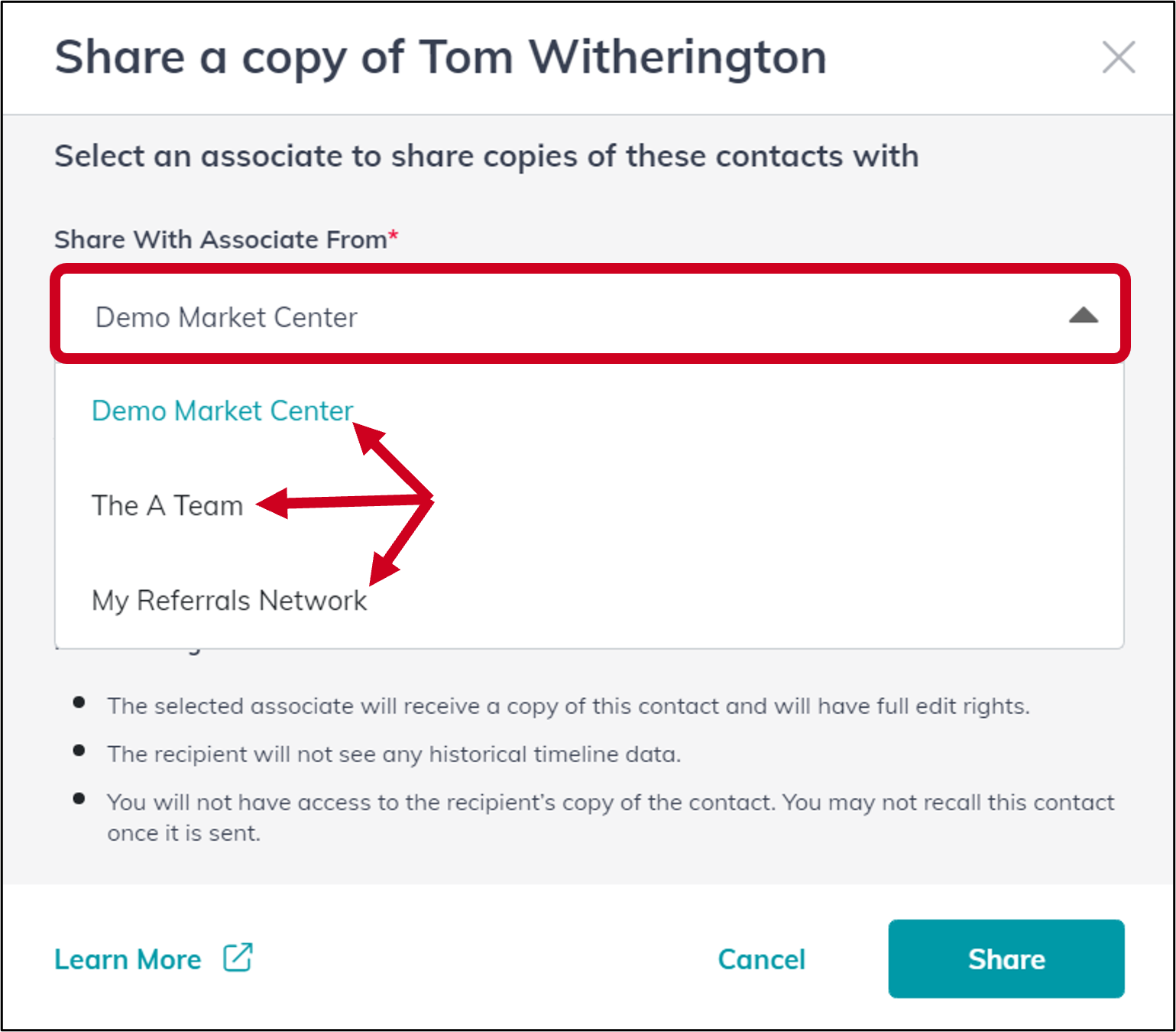 6. Select the associate within the group that you will be sharing the contact with.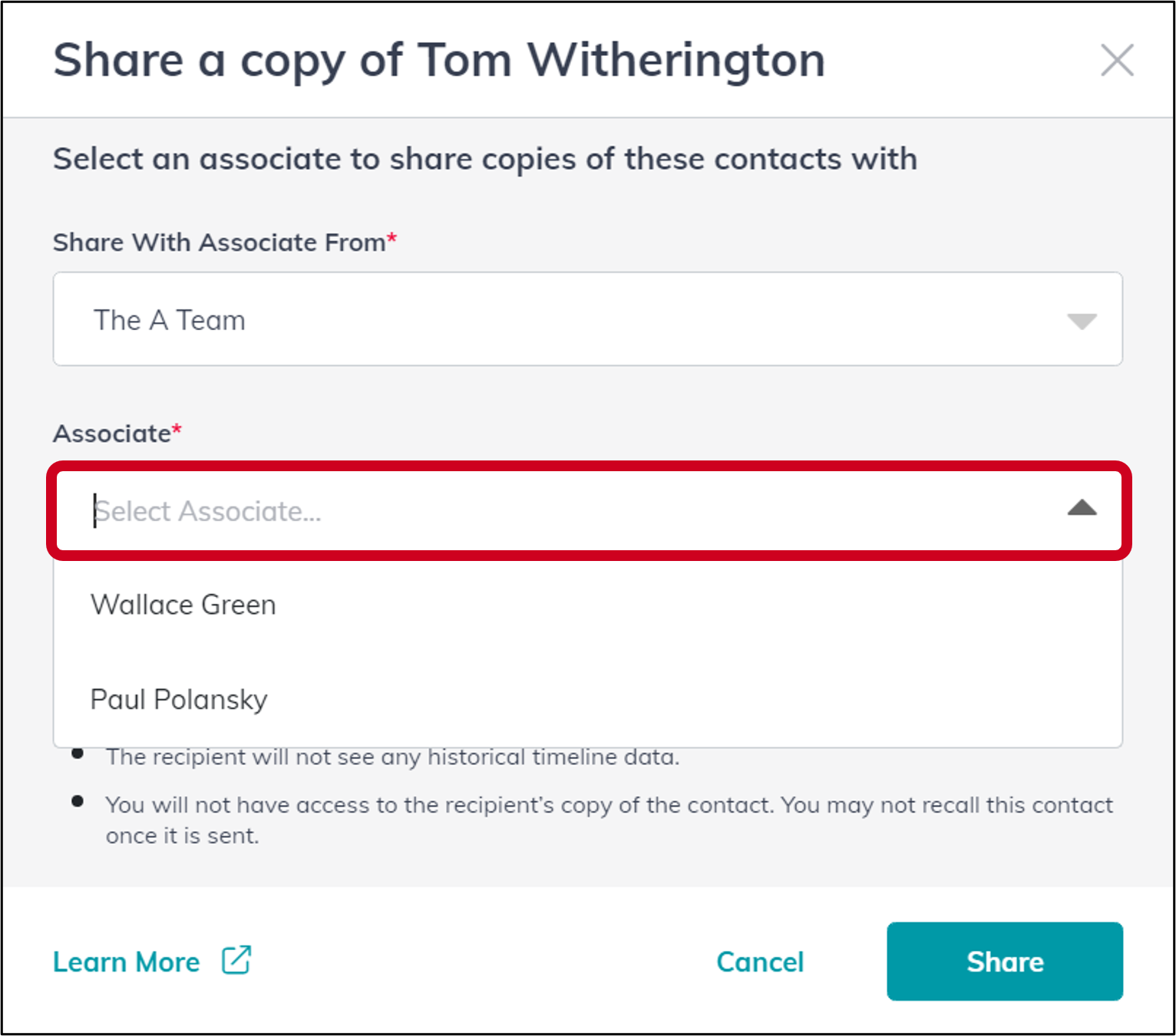 7. Click Share when done.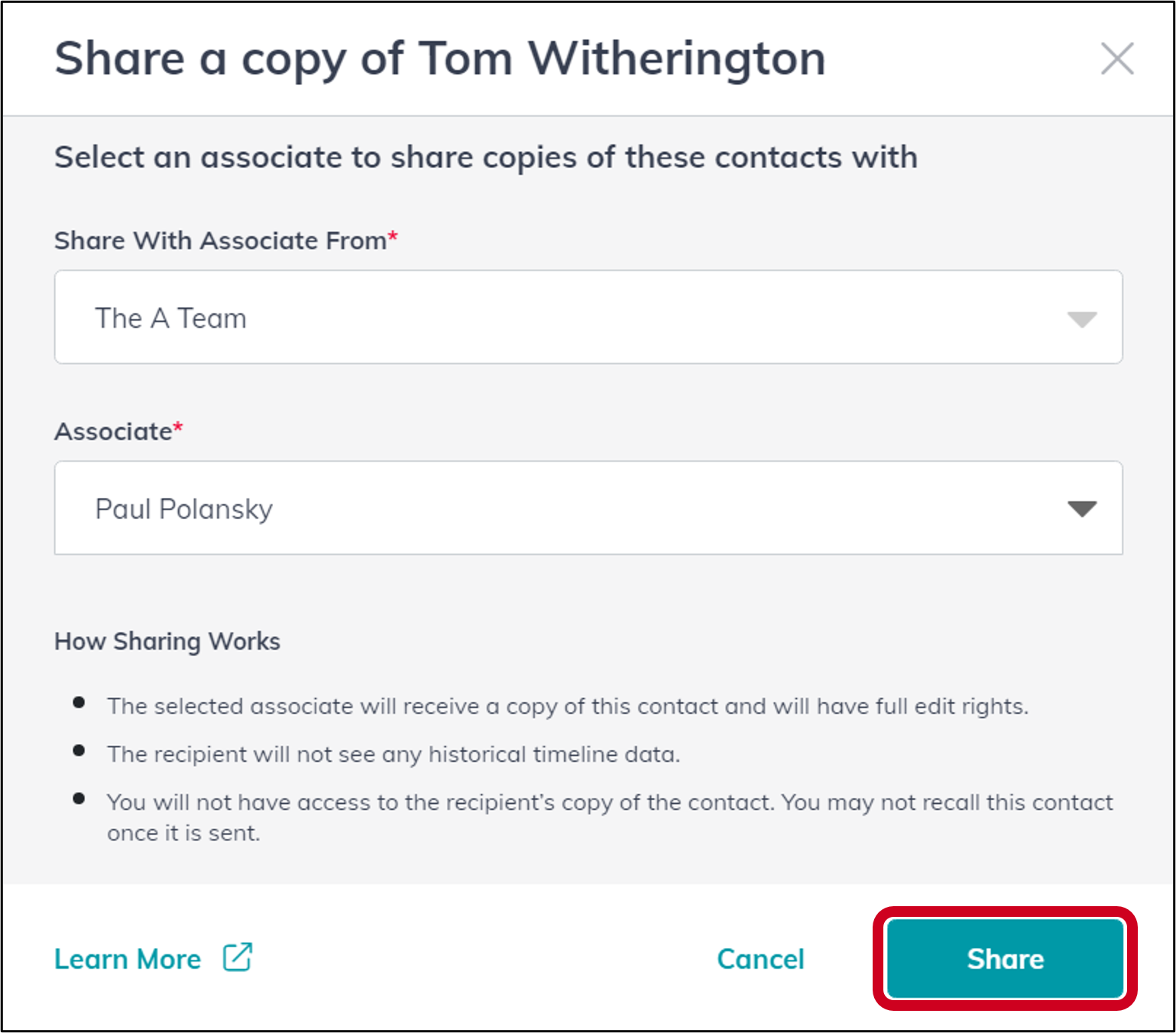 The contact will stay in your database, and a copy will live in the database of the person you shared with. These two versions of the same contact will not be connected in any way, once shared, and they will not get any of the timeline events or notes in the shared copy.