In Command MC, if the recruit you are working with falls through for any reason, you can remove them from the pipeline. The recruit record remains in the Recruit database.


To learn how to remove a recruit from the Recruiting Pipeline, follow the steps below:


1. Log in to https://agent.kw.com with your KW login credentials.

2. At the top of the page, click Command MC.

3. Click the Recruits icon,

​, on the left sidebar.

4. Click on the ellipses icon,

, to the right of the recruit's name and select Remove from Pipeline.
| | | |
| --- | --- | --- |
| | The recruit can be removed from the pipeline at any time from either the Recruiting Pipeline tab or the Recruit Management tab. | |

5. Select Fall out, enter the actions or events that occurred to prompt your removing the recruit from the Pipeline, and click Save.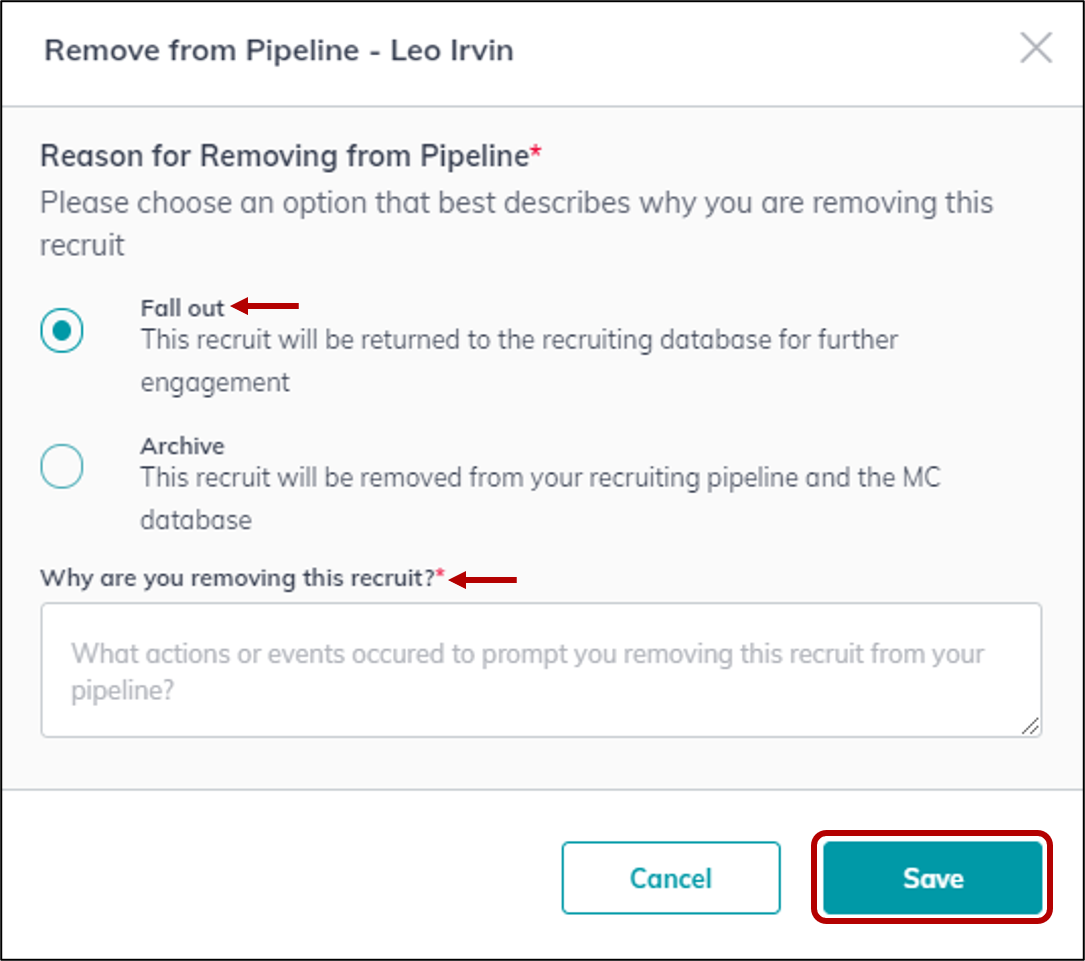 The recruit will remain on the Recruit Management tab with a status of Fall Out.