In Designs, you have the ability to download the HTML file for any of the email templates you have created. The HTML files you download in this way can then be imported into another Command account.
To download HTML email templates in Command


1. Log in to https://agent.kw.com with your Keller Williams login credentials.

2. Click the Designs icon,

, on the left sidebar.

3. At the top right of this screen, click Create Design.

4. Choose Email then click Continue.

5. Find and hover over the email design you want to download, click the three dots, and select Download Template.
You can also click into a specific email design and download from within the editor. Once in the editor, click Options, at the top right of the page, and select Download Template.


6. A pop-up will appear with checkboxes that allow you to select your download options. Select your download option(s), you can select either or both of these options, and click Download Selected.
Template with merge-tags filled - the template will be downloaded with agent merge-tags populated with all corresponding information from your KW Marketing Profile (any merge-tags whose corresponding field is blank will not populate). Contact merge-tags will not be populated (as there is no specific contact information to pull from). This is recommended if you are going to use the downloaded template in a system other than Command (these are Command specific).


Raw Template with merge-tags not filled - the template will be downloaded with merge-tag placeholders in place, not populated information. This is recommended if you are going to use the downloaded template in another Command account.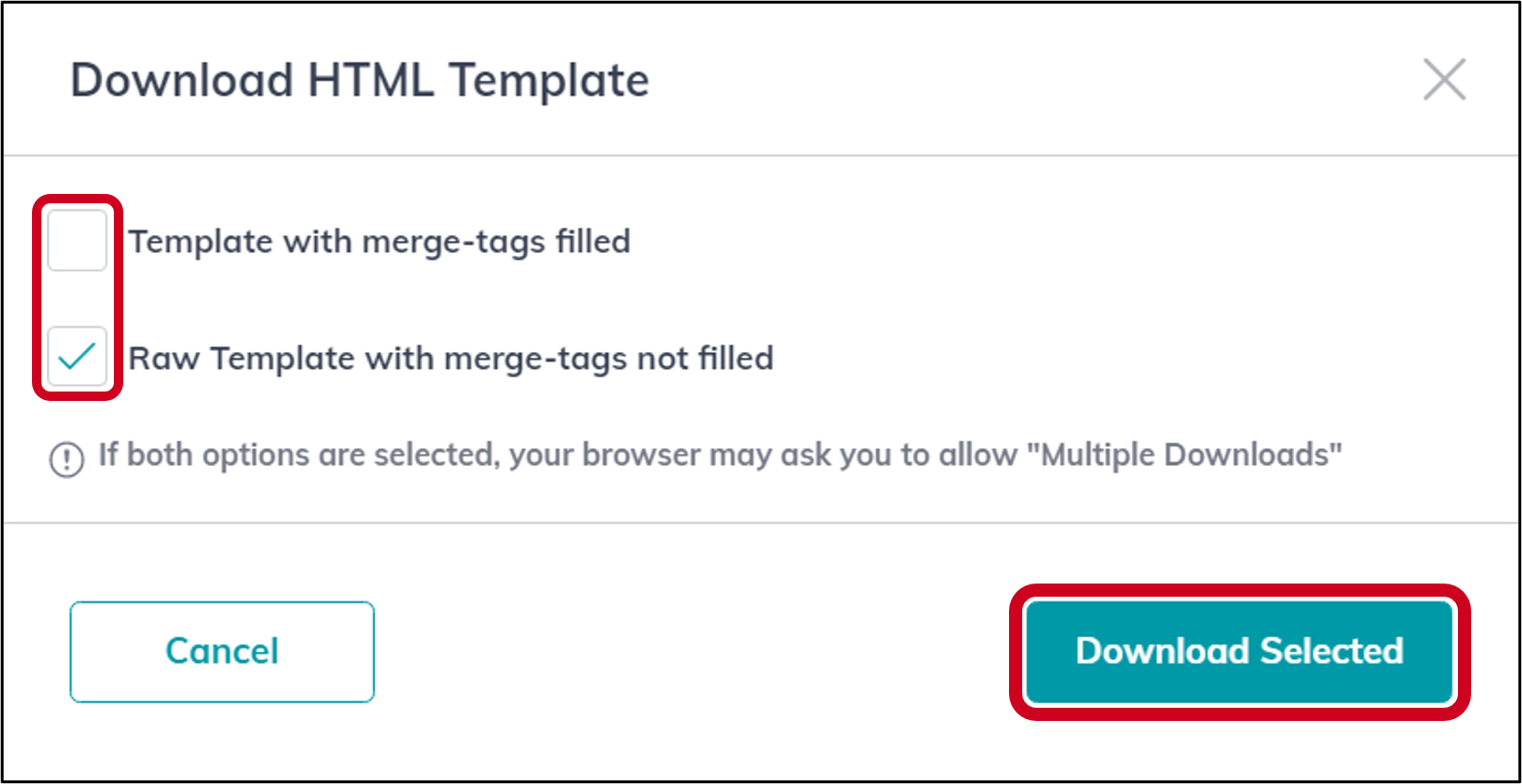 Merge-tags are placeholders, within textboxes, that autofill with information from your agent KW Marketing Profile (i.e. |*AgentFirstName*|) or information you have added to a contact (i.e. |*ContactFirstName*|).
You can see the agent autofill data when previewing the email and in the sent version of the email.


With contact autofill data, you won't be able to see this in the preview. When you send the email via SmartPlans or an email campaign, the autofill data will pull from their specific contact record, making the content more personalized.

The template will download immediately (If you selected both options, your browser may ask you to allow multiple downloads before actually downloading). The file name will begin with the title of the design and end with either "-merge-tags" or "-raw."