When most people think of Campaigns, they think of paying to send ads through social media platforms, but there is more to it than that. Using Campaigns, you can now create free Facebook and/or Twitter posts, and schedule when you want them to be posted. These posts are associated with a Facebook Business page (not on your personal Facebook page) or Twitter account.
In addition, not only can you create and schedule posts, but there is a library of Quick Posts that you can use to easily great content that is ready to use.
Before you can schedule social posts, you must connect your social media accounts to Command through the Connected Applications page in Command Settings. You will find a Facebook and Twitter option, labeled (Post Scheduling), which are separate from the connections you set up to send ads.
To learn how to connect your applications in Command,

click here

.
To learn how to create a social Quick Post, on your Facebook Business page or Twitter account, follow the steps below:
1. Log in to http://agent.kw.com with your Keller Williams login credentials.

2. Click the Campaigns icon,

, on the left side bar.

3. Click Social Posts at the top of the page.

4. On the right side of the page, you will see Quick Posts that are ready to use.
At the top of the list, in the Video Campaigns section, you will see the Neighborhood SmartVideo Quick Post option.

Click here

to learn more about Neighborhood SmartVideos.
Beneath the video option, in the Social Post section, you will see a mix of image and video posts to choose from.
Click Shuffle to see more options populate. Keep shuffling until you find the perfect Quick Post.

5. Once you find the Quick Post you want to use, click the arrow icon,

, at the bottom right of the Quick Post info card.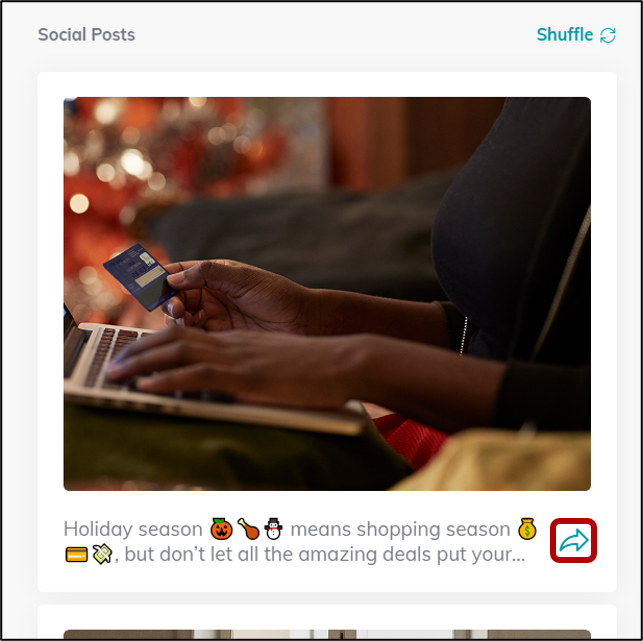 6. Make any adjustments you want to the content of the post, at the top of the modal. This could be changing the text, adding or removing images, or switching to totally different media all together.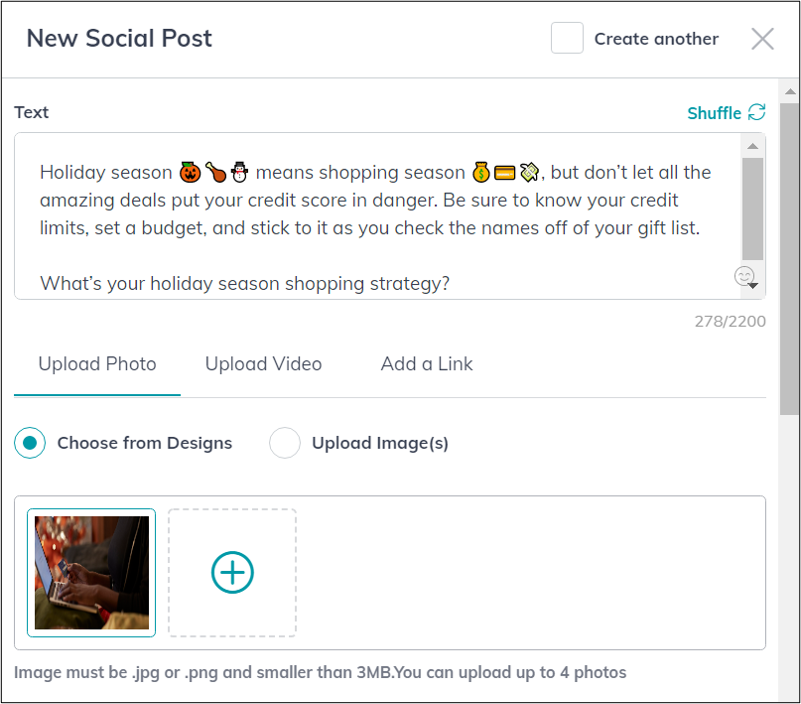 7. Your DBA logo will pull in from your Marketing Profile, you can change the logo, the logo position, or add/remove/edit the ownership statement from the image.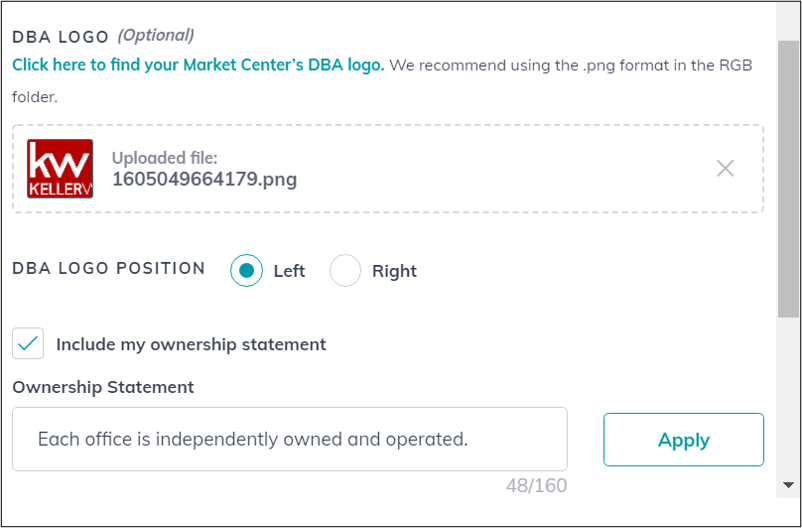 8. Schedule a date and time for the post or choose to publish immediately, choose the Facebook and/or Twitter pages to post to, then you can preview and post when ready.