For agents who are logging into Command for the first time they will be taken through a questionnaire which will include basic questions about their real estate business. Once they are done with the questionnaire the agent will be taken on an onboarding tour of Command to get familiar with the layout of the platform. During that time if the agent decides to skip or exit the onboarding tour they can access it again at a later time.
To learn how to access the onboarding tours in Command, follow the steps below:
1. Log in to https://agent.kw.com with your Keller Williams login credentials.

2. Click the question mark icon,

, in the top right hand side of the screen beside your name.


3. When the Help and Information appears, click Guided Tours.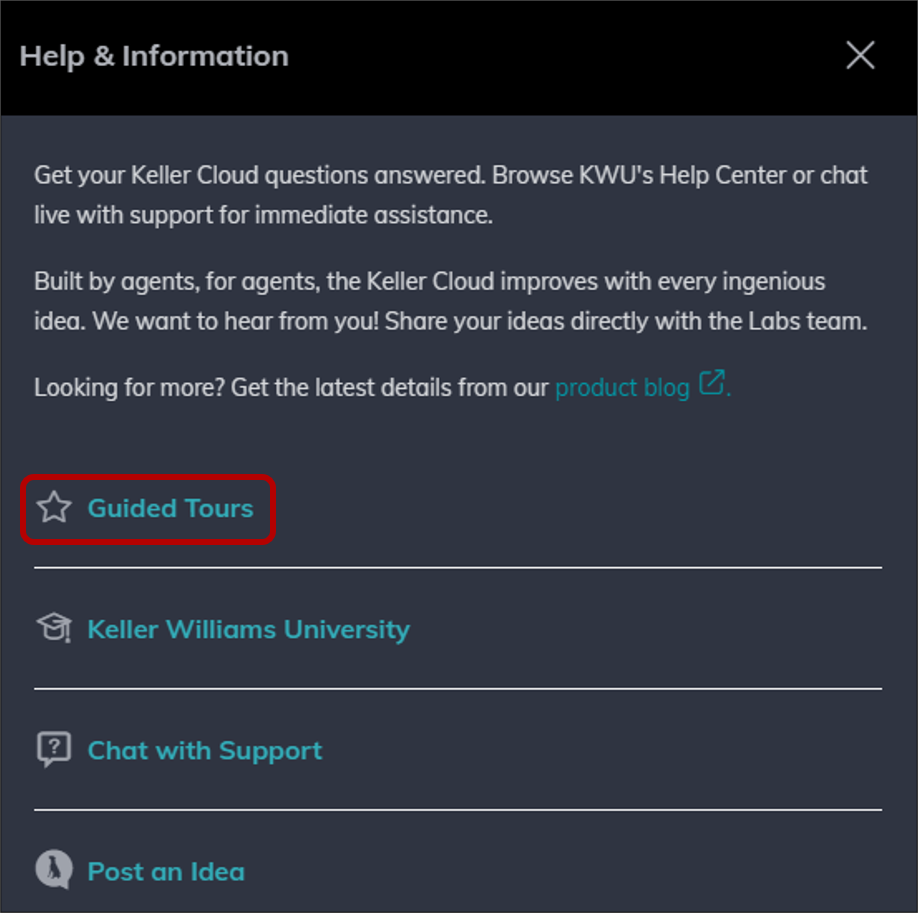 4. Click on the desired tour and you will be taken through it.